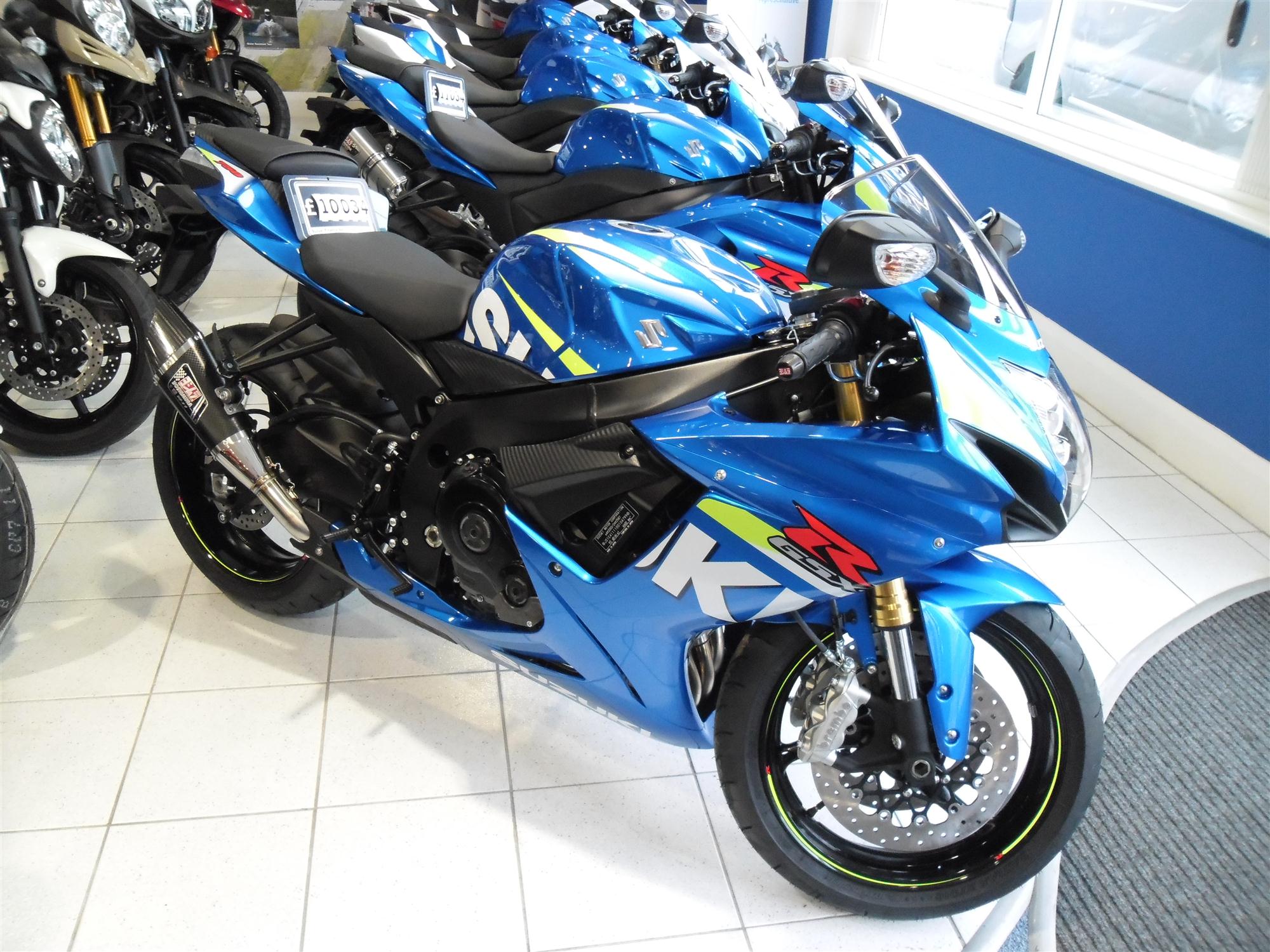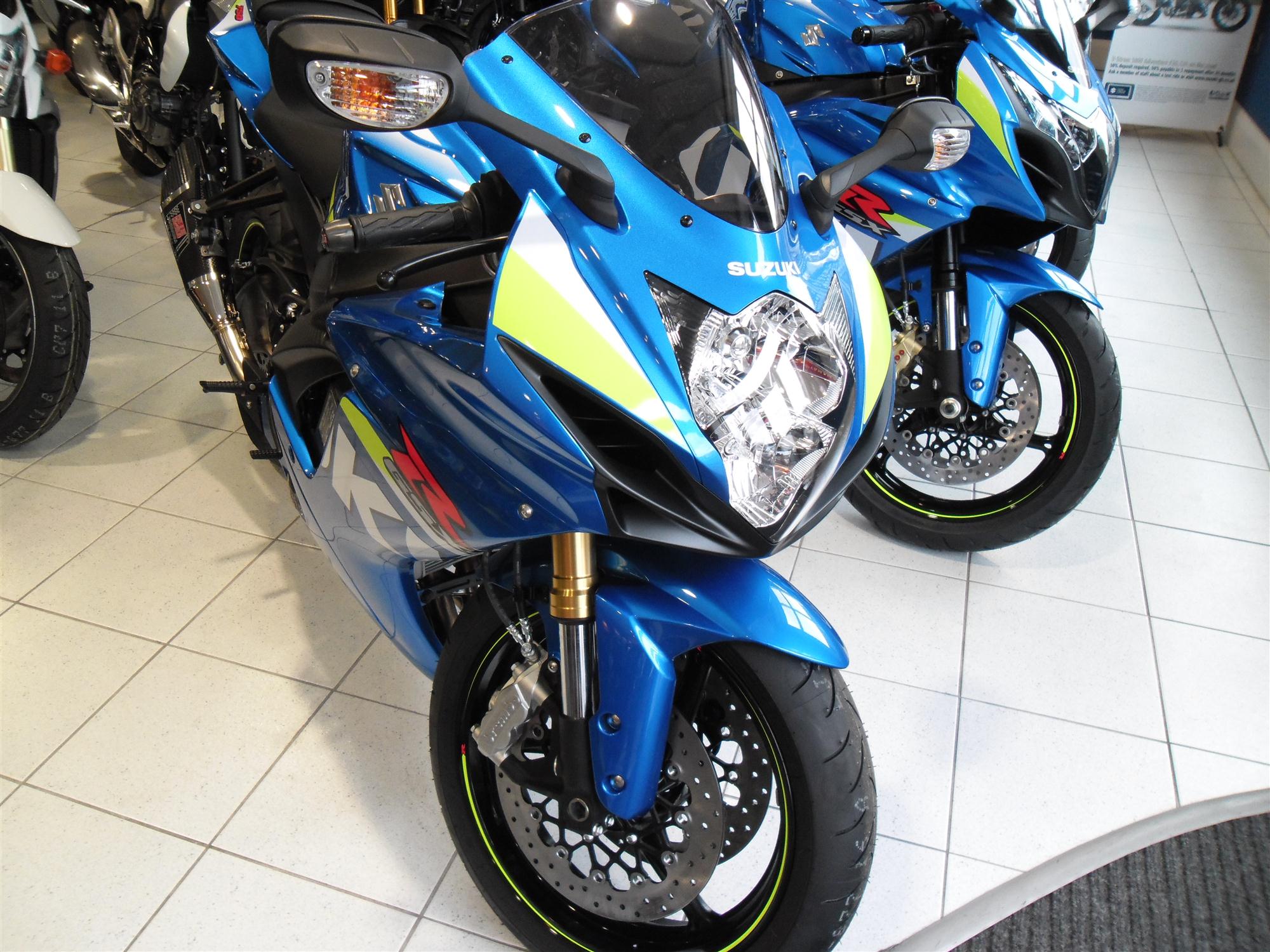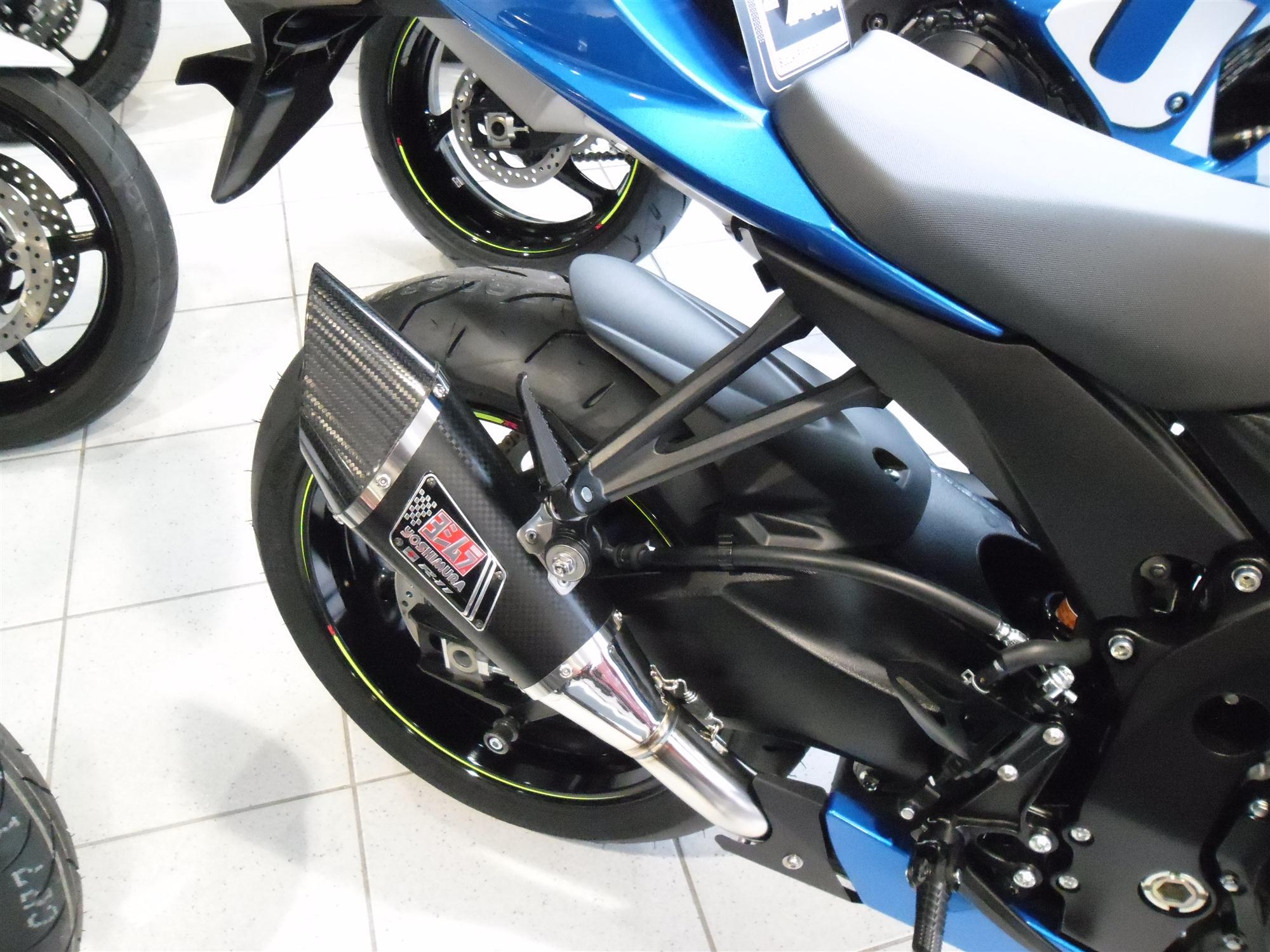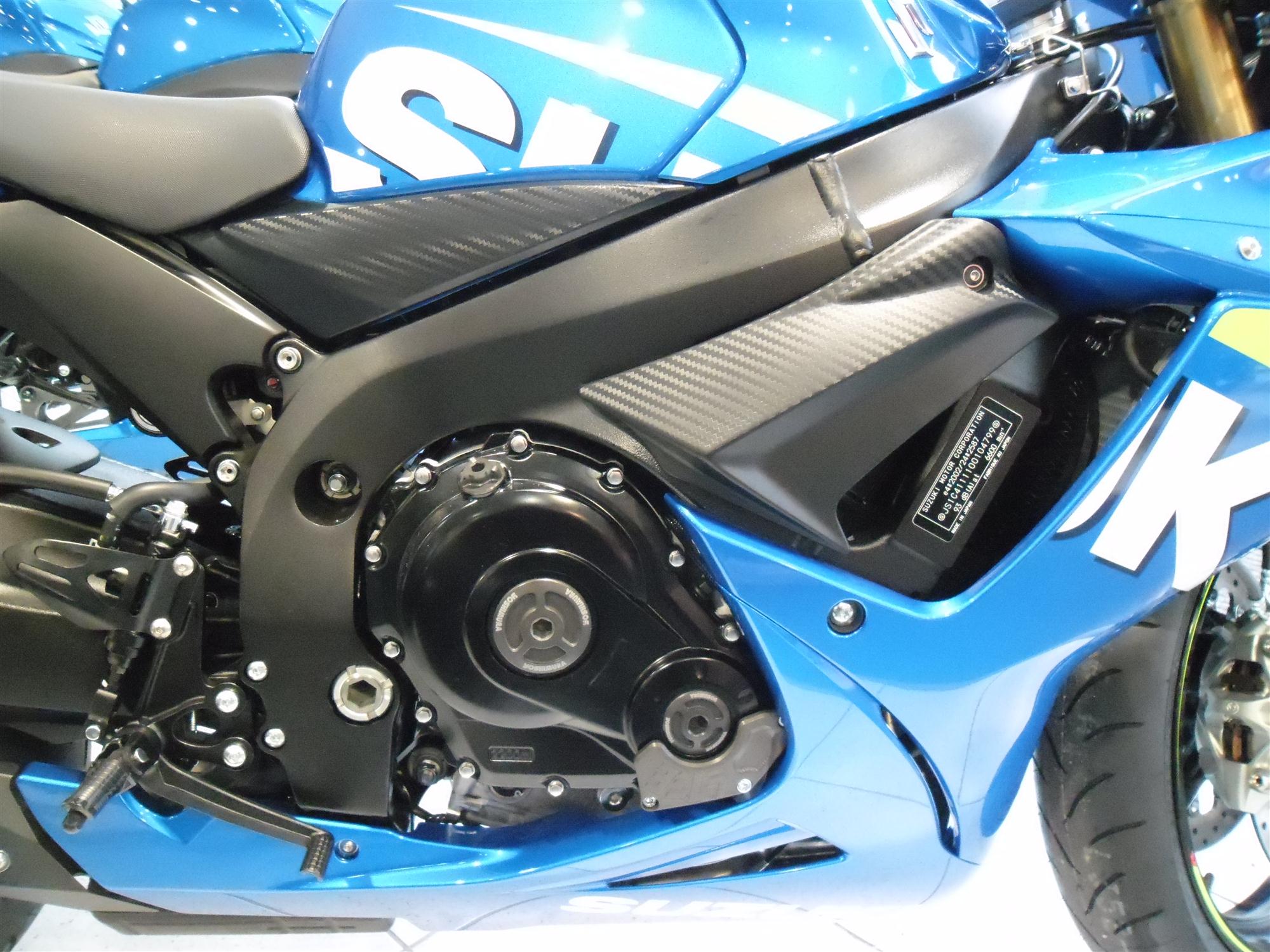 JUST ARRIVED IN STOCK NOW !
To celebrate Suzuki's return to the premier class of racing in 2015, this GSX-R is now available as a Moto GP special equipped with:
Genuine double bubble clear screen,

Yoshirmura R11 silencer with black body and carbon tip
As well as a number of Works edition finish anodise parts from Yoshimura including:
Timing plug

Oil filler plug

Case savers

Bar end weights

Top yoke nut

Rear stand bobbins.
SUZUKI GB ANNOUNCES PARTNERSHIP WITH HALSALL RACING FOR 2015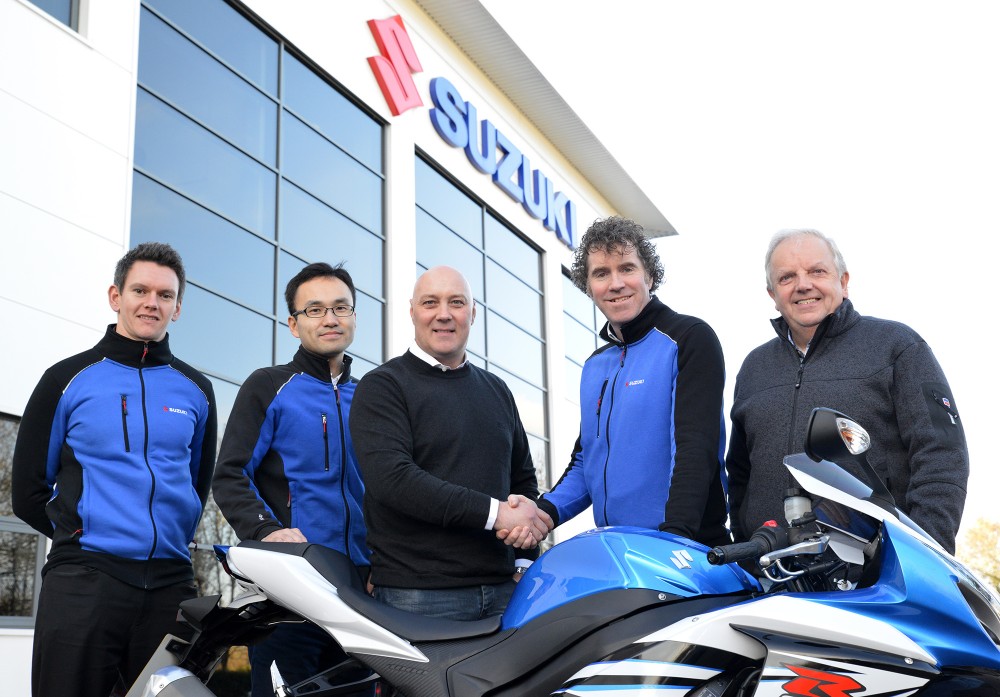 Suzuki GB has today announced its partnership with Halsall Racing for the 2015 MCE British Superbike (BSB) season.
Having agreed terms just last week, Suzuki is delighted to confirm that it will entrust the company's BSB effort going forwards to Halsall Racing, competing on the GSX-R1000 with a two-rider line-up next season.
Suzuki GB General Manager, Paul de Lusignan, commented, "We are very pleased to agree terms with Halsall Racing for next season. With the obvious enthusiasm and professionalism of team owner Martin Halsall combined with the unrivaled experience of Jack Valentine as Team Manager, we believe we have a strong foundation to build on for next season and beyond."
Having already taken delivery of 2015 GSX-R1000s, Halsall Racing will commence development with the assistance of Suzuki Motor Corporation, with the first test planned in the new year.
Team owner, Martin Halsall added, "We entered into BSB with clear objectives. We always intended to be here long-term, but our ultimate goal was to represent a manufacturer at the highest level. While our agreement with Suzuki meets that objective, this is really the beginning of a new future for us as a team. I would like to thank Suzuki for the faith they have put into everyone at Halsall Racing and look forward to the season ahead."
Team Manager Jack Valentine brings not only a wealth of racing experience, but particular experience of Suzuki, having managed both World and British Superbike teams for the brand. 
"It's fair to say that this deal is like coming home for me", commented Valentine. 
"I know the team at Suzuki well and I also know what the GSX-R1000 is capable of. We have a great team of engineers at Halsall Racing and with the support of Suzuki and the knowledge I can bring from my previous experience, I'm confident we can hit the ground running at the start of the season."
Suzuki's Paul de Lusignan added, "While we're excited for the future with Halsall Racing, I would also like to take this opportunity to thank Philip and Hector Neill at TAS for their superb support over the last 14 years, and wish them the very best for the future."