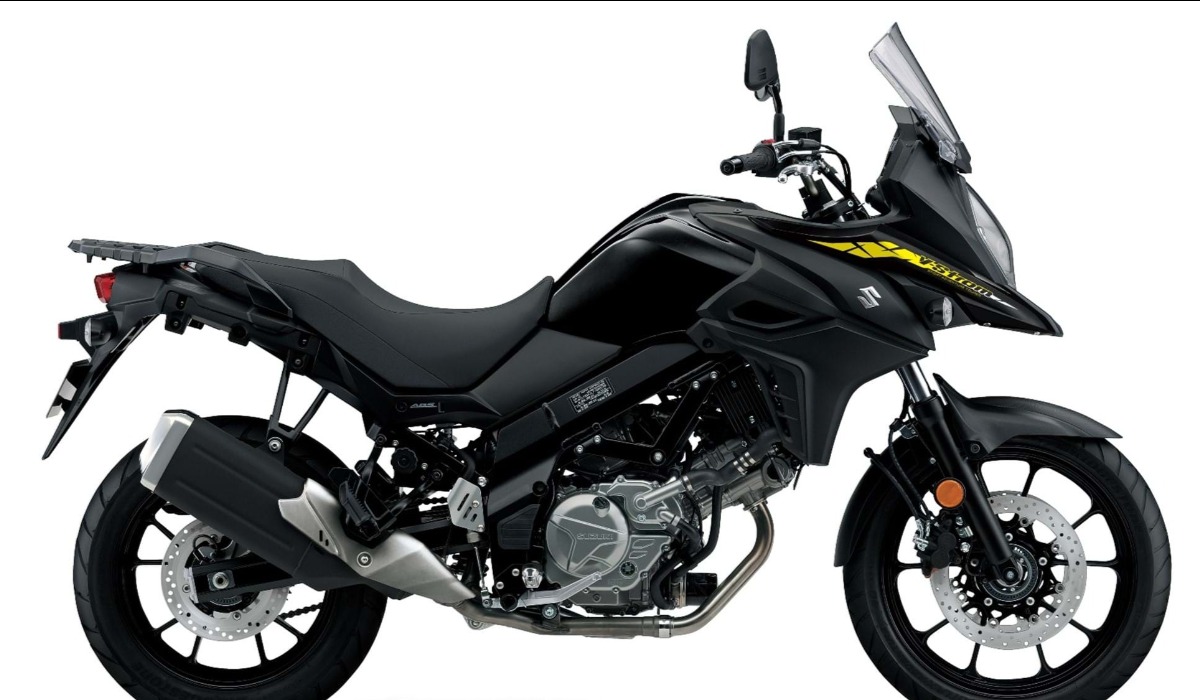 SUZUKI RELEASES NEW COLOURS FOR V-STROM 650 RANGE
Suzuki has released new colour options for its ever-popular V-Strom 650 and V-Strom 650XT middleweight adventure machines.
The base model V-Strom 650 will continue to be available in the pearl brilliant white with its blue graphic on the beak, and for 2022 will be joined by a reversed option, which sees pearl vigour blue bodywork offset by white decals. A glass sparkle black scheme, with its black cast aluminium wheels, provides an understate all-black option, topped with a striking yellow beak graphic.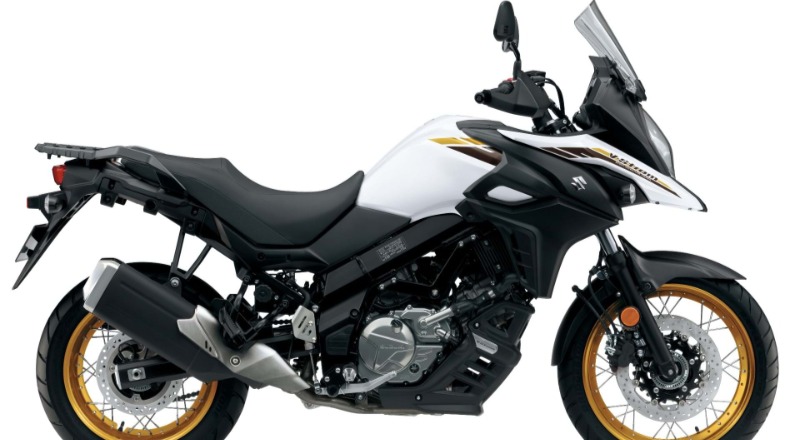 Suzuki's trademark yellow – synonymous with its off-road racing heritage – will remain available on the V-Strom 650XT, with RM-Z-inspired blue and grey graphics on the beak and tank. The look is completed with gold spoked rims.
The same gold rims feature on a white variant of the XT, while a classy, new-for-2022 blue paint scheme and an all-black with blue and grey graphics get treated to blue rims.
Both versions of the V-Strom 650 use the proven 645cc V-twin engine, packed with character and a broad spread of power and get traction control, Suzuki's easy start system and low RPM assist.The XT swaps cast aluminium wheels for lightweight spoked alternatives, and adds hand guards and a lower cowling as standard.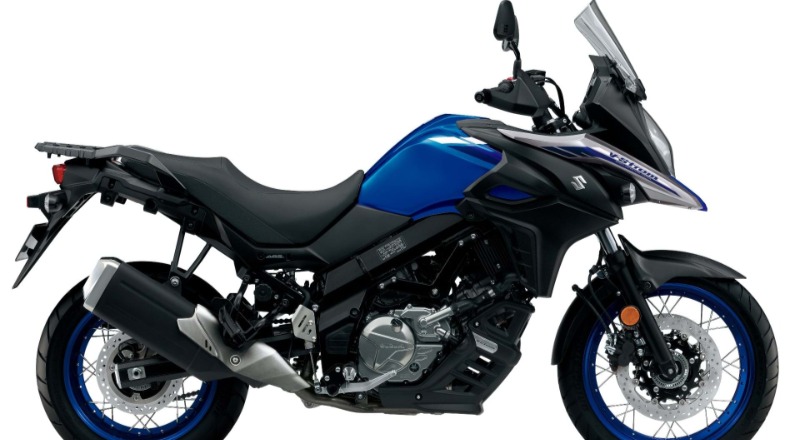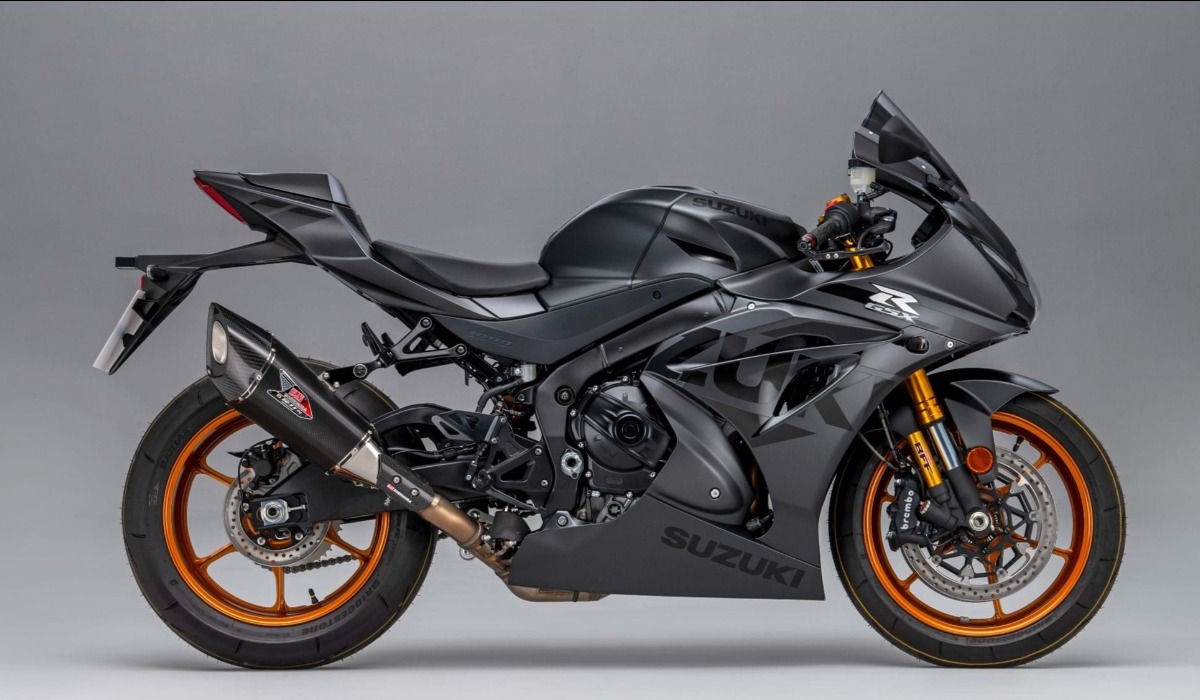 SUZUKI REVIVES THE PHANTOM WITH SPECIAL EDITION GSX-R1000R
Suzuki has revived the Phantom name with a new special edition GSX-R1000R, available with an RRP of £17,499.
Like the iconic GSX-R1000 K6 Phantom from 2006, the new GSX-R1000R Phantom is completed with a Yoshimura exhaust – this time an R11 silencer and heatshield finished in black metal magic with a carbon cap – and a smattering of genuine Suzuki accessories, including track-focussed brake and clutch lever guards, a tank pad and fuel cap trim, and a smoked double bubble screen.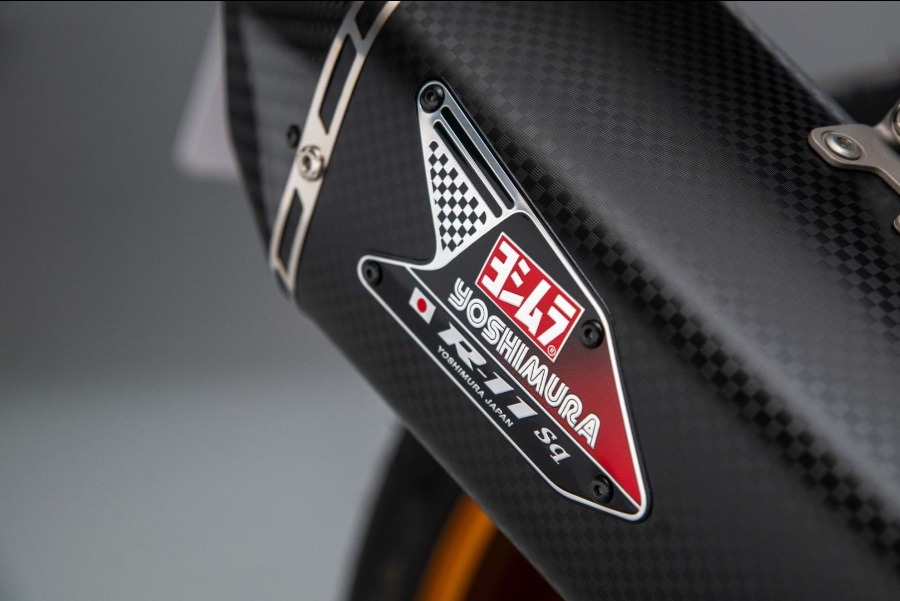 A single seat cowl matches the matt black livery, which is complemented by gloss black decals. Standing out against the stealthy black colour scheme are gold wheels and gold Showa Balance Free front forks.
The GSX-R1000R produces 202PS from its inline-four cylinder engine, which uses the same variable valve timing system as the MotoGP world championship-winning GSX-RR. A full suite of electronics features a bi-directional quickshifter, lean angle-sensitive, 10-mode traction control and ABS, launch control, and three power modes.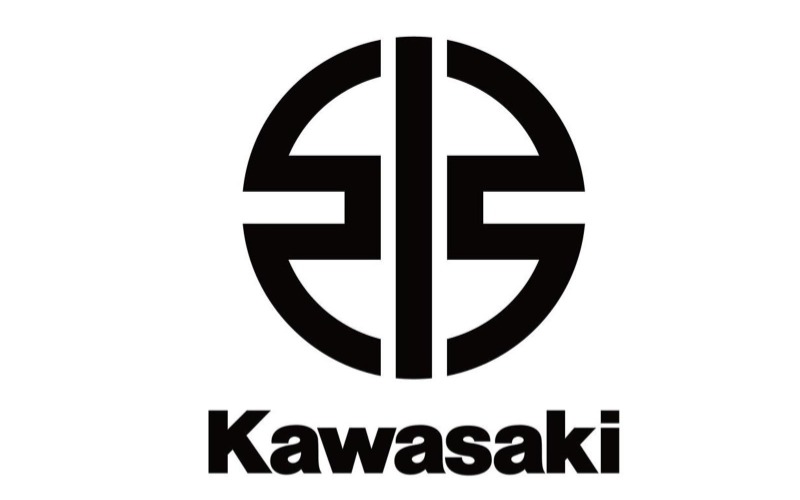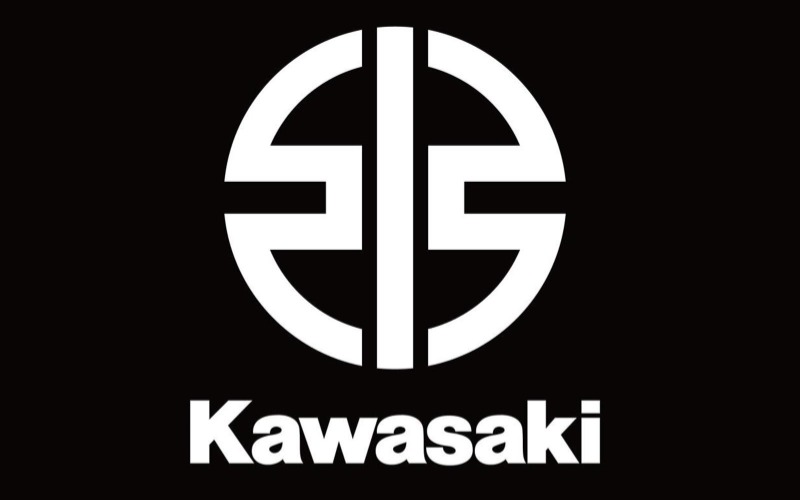 A company with over 120 years of heritage, Kawasaki Heavy Industries (KHI), encompasses manufacturing enterprises focusing on sea, land, air and even into deep space. Following the announcement of the creation of a new company within the Kawasaki group created to solely focus on the manufacture of motorcycles and stand-alone engines, Kawasaki Motors Ltd is now rolling out a new corporate identity which reflects both the heritage aspect of this global enterprise and to symbolise optimism of the future.
The River Mark – which is a stylised representation of the Japanese character meaning River – first appeared in the 1870's at which time it was seen on the flags of ships owned by the Kawasaki Tsukiji Shipyard, the forerunner to Kawasaki Heavy Industries. Being formed by Shozo Kawasaki in 1878, the company first concentrated on ship building fulfilling the desire for Japan to export goods, and for the island nation to take its place on the international trading arena. With a solid reputation for marine innovation and construction quality, the ambitious company soon expanded into civil engineering, rolling stock and steam engine manufacture finally breaking the bounds of earth by creating its first aircraft.
At key points during the century plus evolution of this vast company with its global reach and reputation, the River Mark has been used, its application being restricted to Kawasaki's most significant products of their time. In the modern era, the River Mark once more came to prominence as it appeared boldly on the cowlings of the unique to Kawasaki, Ninja H2 and Ninja H2R machines powered by their in-house designed and manufactured supercharged engines unveiled in 2015.Now, on 6 October 2021, Kawasaki has declared that the time is right to adopt the famous River Mark as its Corporate Identity symbol and for this simple yet effective round logo to be the main identifying symbol for the combined efforts of its many companies and their diverse products in both commercial and public consumer environments.
Commenting on the roll out of the new logo, Mr Masaya Tsuruno, Managing Director of Kawasaki Motors Europe said:
"The world has changed immeasurably in the century plus history of the Kawasaki company – none more so that in the past few years. As we roll out our new corporate identity with the River Mark at its core, we look to take a next, bold step in terms of technology and engineering as well as enhancing the lives of countless people around the world with a focus on sustainability and emerging green technologies. While some things change others remain constant such as our commitment to be the best in our chosen fields; the River Mark is a fitting symbol of this commitment."
Kawasaki's any roads Versys 1000 has successfully established a place for itself in the hearts of numerous riders in the past few years, and that success story looks set to continue in 2022 as Adventure Calls once more.
Appealing to truly ambitious riders who want to explore beyond the comfort and endurance limits of most machines, the Versys will be available in three versions for 2022. The SE model is the leader of the family featuring an enviable specification that includes a wide range of electronic rider aids and technical features as well as offering electronically damped front and rear suspension as standard. Featuring Showa's advanced Skyhook suspension technology, the attitude of the SE is focussed on the machine staying in the same relative position as the road surface undulates with the suspension action absorbing the movement via constant adjustment thanks to its super-fast reaction speed.
As range partner, the SE is complemented by an S model that continues into 2022 offering the same rider aids as the SE yet relying on a more traditional non-electronically damped suspension set up. The list of rider aids that both machines feature is extensive including electronic cruise control, an IMU enhanced control package, traction control, power mode selection, integrated riding modes, an up/down quick shifter and an integrated ABS braking system.
From a chassis point of view, the S and SE also have full LED lighting including cornering lights, TFT meter panels with Bluetooth connectivity to the riders' smartphone via the Kawasaki Rideology App and the convenience of a large windscreen and protective hand guards. Available with colour coded clean mount panniers plus a top case as accessory items, both the S and SE models will be available in a variety of Editions in 2022 ranging from Tourer to Grand Tourer.
Finally, completing the trio of Versys 1000 models available for the new season is a standard or "entry-level" version giving riders on a more limited budget an opportunity to discover why so many thousands of owners have such an affinity with the Versys concept.
Offering the same base specification as both S and SE models in terms of the engine and chassis, but without such items as cornering lights, TFT meter panel, integrated riding modes and highly durable paint of its siblings (or the SE electronically damped suspension), the standard machine does however offer the accessory option to add an up/down quick shifter, large windscreen, heated grips and hand guards plus the accessory pannier and top case luggage options common to the other machines in the 2022 Versys 1000 range. Standard, S and SE, for 2022 there truly is a Versys 1000 for every budget and every rider.
Available from the end of January 2022, the colours and prices for all three editions will be: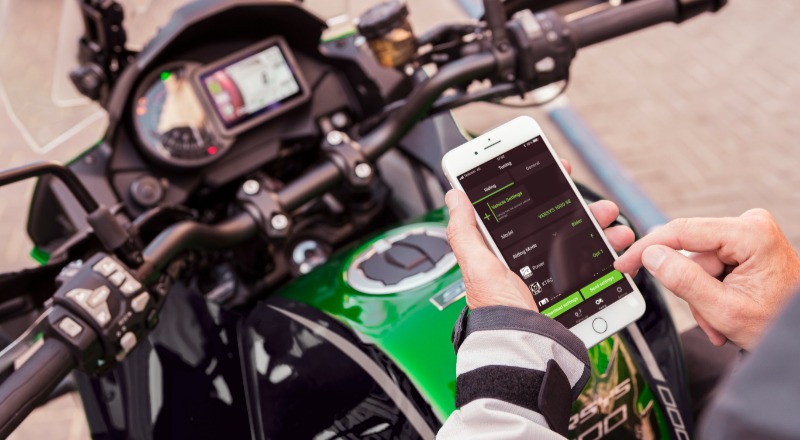 Versys
Candy Lime Green/Metallic Spark Black (Standard £10,399, Tourer £11,199, Grand Tourer £12,099)
Versys S
Emerald Blazed Green/Metallic Diablo Black/Metallic Spark Black (Standard £13,099, Tourer £13,899, Grand Tourer £14,999)

Metallic Graphite Gray/Metallic Diablo Black/Metallic Flat Spark Black (Standard £13,099, Tourer £13,899, Grand Tourer £14,999)
Versys SE
Emerald Blazed Green/Metallic Diablo Black/Metallic Spark Black (Standard £14,999, Tourer £15,799, Grand Tourer £16,699)

Metallic Graphite Gray/Metallic Diablo Black/Metallic Flat Spark Black (Standard £14,999, Tourer £15,799, Grand Tourer £16,699)