SUZUKI INSURANCE GIVING AWAY FREE MERCHANDISE THROUGHOUT AUGUST
Suzuki Insurance is giving away four free merchandise bundles worth £200 throughout August to any Suzuki owner that enters the competition via the website.
Suzuki Insurance will run one competition a week, with the entries closing for the fourth and final bundle on Friday 26 August.
Each bundle will offer different lines from the Suzuki merchandise collection, and include products such as watches, belts, caps, waterproof rucksacks, mugs, wallets, and neck buffs.
To enter, click here.
All Suzuki Insurance policies include new bike replacements for newly-registered bikes written off within six months, uninsured driver accident cover and unlimited accessory cover, and £100,000 of free legal cover as standard. Suzuki Insurance also covers provides cover for provisional and A2 licence holders, track day cover, personal accident and protective clothing cover.
HOW TO TAKE BETTER PICTURES OF YOUR BIKE
Everyone wants to take better pictures of their bike. We spoke to photographer Jamie Morris, who boasts experience from the age of 12, about his top five tips on how to take better pictures of your bike, and this is what he came up with.
Jamie Morris grew up around bikes. They've become the main part of not only his career, but his life, too. From just eight-weeks-old, Jamie was going regularly to Brands Hatch, as his grandfather owned a shop and his parents rode motorbikes. His parents were also into racing, with a number of family members racing themselves, both bikes and sidecars, so he spent most of his childhood at race tracks.
Morris was into photography from a young age, along with motorsport. This meant at the age of 12 he could combine the two together, which is where his love of motorcycle photography came from. It helped a lot that his grandfather owned a shop at the track because he could practice taking photos at any of the racing events that came to town. Morris also went on to university and did a photography degree, giving him multiple opportunities in the outside world, along with club racing in his post-uni years.
Morris' career has different branches. He started off in 2009, writing for a smaller magazine, this was the first year of his 'proper career', as he calls it. He currently works in the World Superbike paddock, taking images for a number of teams, and he's been in British Superbikes for 13 seasons, having first started in 2010.
Thanks to his career and general motorcycle lifestyle, we thought it would be appropriate to ask him for his top five tips to help you to get the best or better photos of your bikes, and here's what he came up with.
Keep an eye on the background
You don't want unwanted people or objects that are going to ruin your photo, but it can be easy to overlook it when focussing so much on the bike.
Angles are key
Low angles are good and dynamic, but they can cause reflections on certain parts of the bike, so make sure you keep yourself out of the photo.
Lighting
Use your smartphone camera's ability to create a good photo. For example, if it's a darker setting, use the flash.
Clean your bike
Sounds obvious, but easily overlooked when concentrating on the other things. You don't want scratches showing up on a photo, and you also don't want dirty marks across the parts of the bike you are photographing.
Take lots of photos
In the digital age there's no limit to the number you can take, so snap away. If you take a lot there's more of a chance of finding a nice one. You can then go back later and delete the ones you don't like.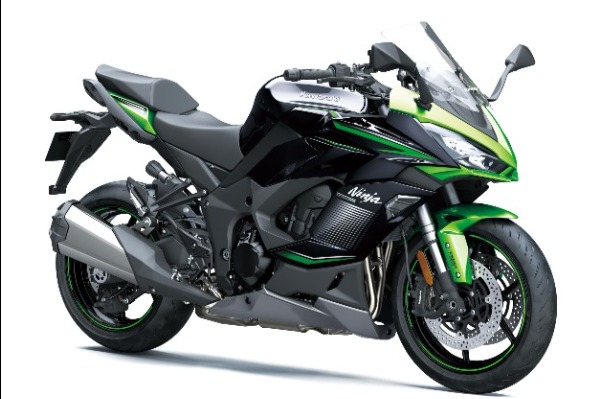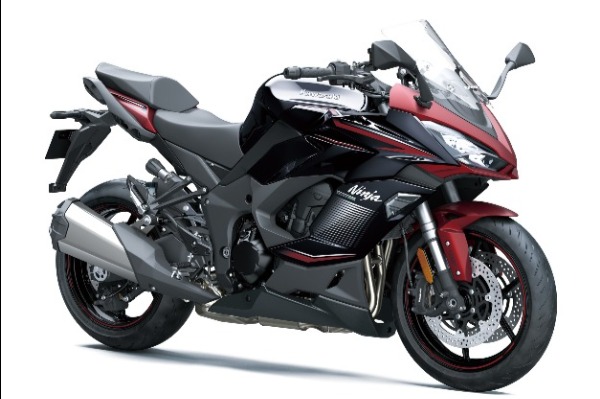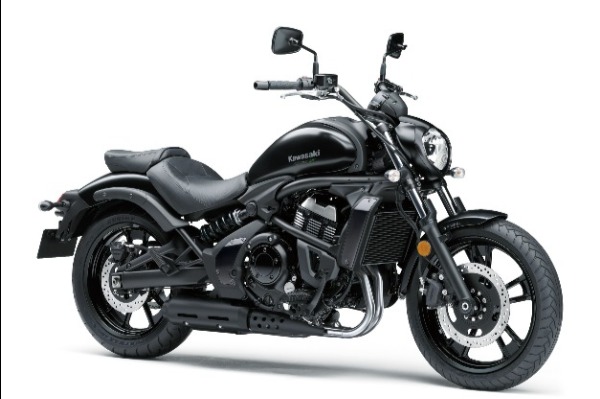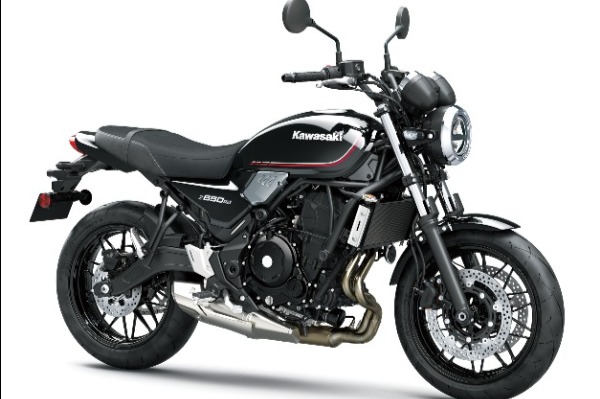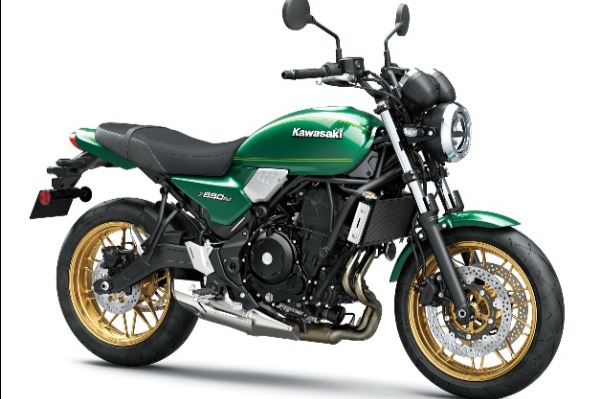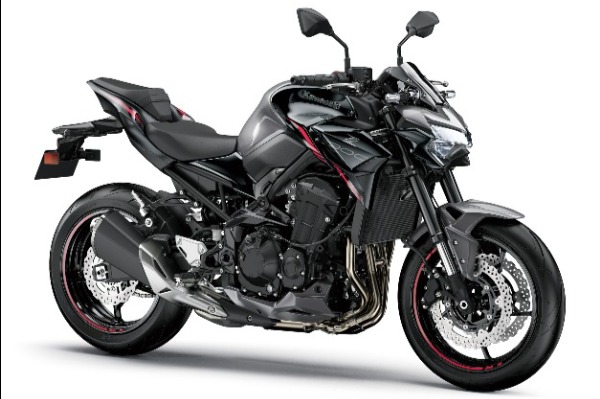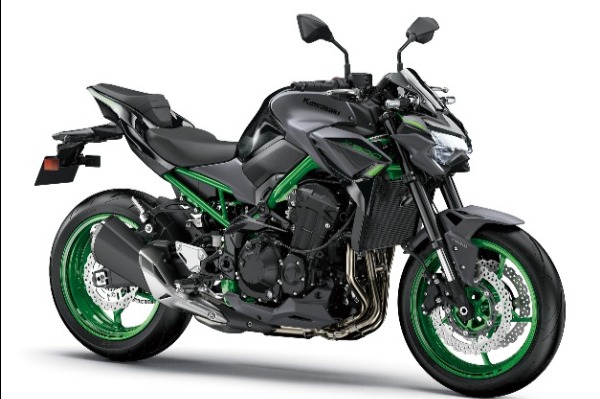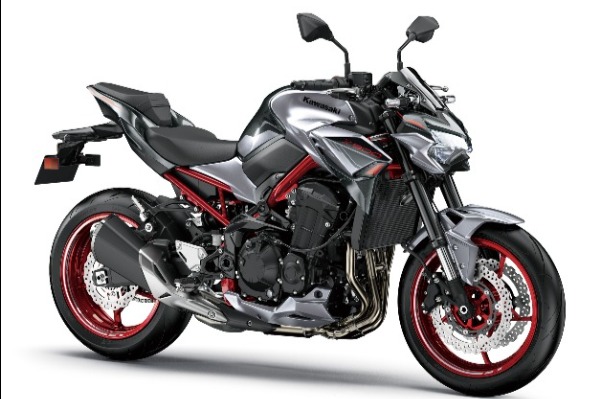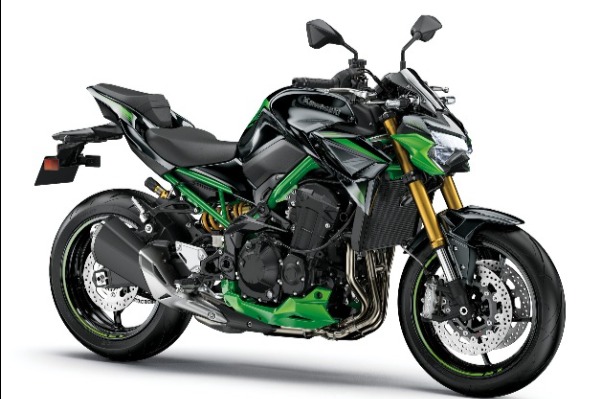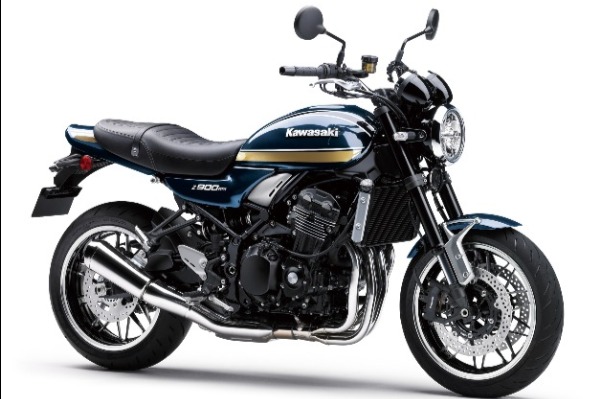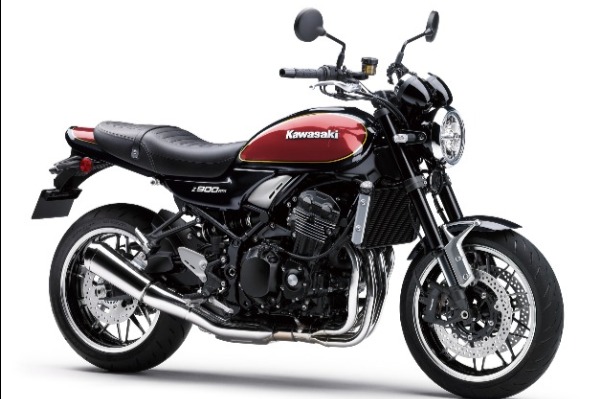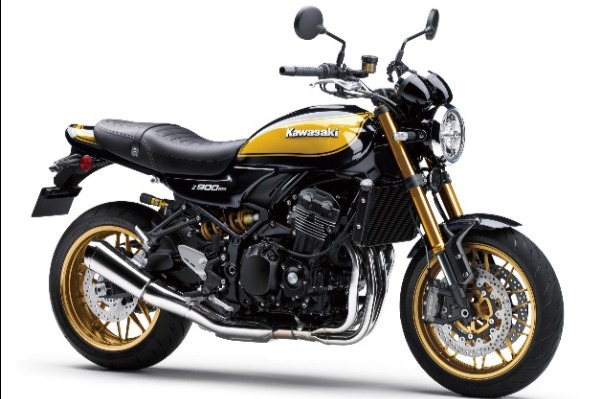 In a period of consistent and high demand, Kawasaki is excited to be announcing its range of carryover models for the 2023 season, with the new models hitting the showrooms soon. Alongside the previously announced return of the Ninja 400 and Z400, the Z900RS, Z900RS SE, Z650RS, Z900, Z900SE, Ninja 1000SX and Vulcan S join the 2023 lineup with a blend of updated colours and graphics.
The comprehensive range ensures that there is something for every rider, allowing everyone from new learners to experienced motorcyclists the chance to experience Kawasaki in 2023.
Celebrating the 50th anniversary of the Z family in 2022, Kawasaki is now looking towards the next five decades. The instantly-recognisable Z900 finds expression under the halo of its unique-to-Kawasaki Sugomi styling and will be available in three colours for the new season, Metallic Spark Black/Metallic Graphite Grey/Metallic Flat Spark Black, Metallic Phantom Silver/Metallic Carbon Grey and Ebony/Metallic Matte Graphenesteel Grey. For those riders seeking the next level of performance and refinement, the Z900SE remains in the range, coming in a unique Metallic Spark Black/Metallic Matte Graphenesteel Grey/Candy Lime Green.
Bolstering the Z family is the hugely popular retro-inspired RS range. The recently introduced Z650RS covers both the entry-level and mid-capacity segments and will be available in Metallic Spark Black and Candy Emerald Green for the new season. The bigger capacity Z900RS continues to offer exceptional style, with two new colourways for 2023, including Candy Tone Blue and Metallic Diablo Black/Metallic Imperial Red.
Building on the superb Z900RS base, the immensely popular Z900RS SE evokes the 1970's trend to personalise and focus on performance. Featuring an Öhlins S46 rear shock, re-tuned front suspension settings with a new front fork finish and Brembo M4.32 front brake callipers and disc alongside an instantly-recognisable and evocative paint scheme, it is clear to see why the machine has been in such high demand since its launch.
For riders seeking the perfect blend of sporty handling and touring performance, the Ninja1000SX features as Electronic Cruise Control, an Up-Down quick shifter, Assist and Slipper Clutch, Integrated Rider Modes (combining traction control and Power Modes) and a Cornering Management Function as standard, ensuring riders can truly enjoy the best of both worlds. Alongside the iconic Emerald Blazed Green/Metallic Diablo Black/Metallic Graphite Grey colours, the 2023 model will also be available in Metallic Matte Sovereign Red/Metallic Diablo Black/Metallic Matte Carbon Grey.
The A2-compliant cruiser, Vulcan S, continues its Metallic Flat Spark Black paint scheme and will be joined by the new option of Metallic Matte Carbon Grey/Ebony with new graphics.
The full range of carryover models, new colours and pricing is listed below, with retail availability announced shortly.
Z900 23MY Colours:
– Metallic Spark Black/Metallic Graphite
Grey
/Metallic Flat Spark Black – £9,699
– Metallic Phantom Silver/Metallic Carbon
Grey
– £9,699
– Ebony/Metallic Matte Graphenesteel
Grey
– £9,799
Z900SE – 23MY Colour:
– Metallic Spark Black/Metallic Matte Graphenesteel
Grey
/Candy Lime Green – £11,229
Z650RS – 23MY Colours:
– Metallic Spark Black – £7,949
– Candy Emerald Green – £8,099
Z900RS – 23MY Colours:
– Candy Tone Blue – £11,799
– Metallic Diablo Black/Metallic Imperial Red – £11,799
– Metallic Diablo Black – £13,149
Ninja 1000SX 23MY Colours:
– Metallic Matte Sovereign Red/Metallic Diablo Black/Metallic Matte Carbon
Grey
– £12,349
– Emerald Blazed Green/Metallic Diablo Black/Metallic Graphite
Grey
– £12,349
Vulcan S 23MY Colours:
– Metallic Flat Spark Black – £7,449
– Metallic Matte Carbon
Grey
/Ebony – £7,649
Kawasaki 650 twins take control in 2023
The unique Sugomi style of the Z650 allied to the sharp racetrack styling of the Ninja 650 has created two stand out models in Kawasaki's A2 compliant stable, now they are set to take even greater control of their segment.
To be precise, both models will now be available with KTRC, Kawasaki's advanced traction control. For both the naked Z machine and its race cowled sibling, the addition of a three-setting system adds further still to the overall riding environment and is especially useful for riders gaining experience of various real-world situations.
TFT meter equipped and boasting smartphone connectivity via the Kawasaki Rideology App, both machines offer a level one setting for KTRC which helps manage traction control when cornering facilitating maximum drive out of curves while governing wheel spin. With level two selected the traction control intervention occurs earlier and is well suited challenging riding conditions such as poorly surfaced roads, wet manhole covers and cobblestones. Riders – if they prefer – may also select to switch KTRC off thus delivering three setting options.
Boasting tube type trellis chassis, horizontal back-link suspension allied to assist and slipper clutches, the sporting and reassuring nature of these machines is welcome by newbies and experienced riders alike while both iterations can be adjusted to 35Kw to suit A2 licence requirements across Europe. Additionally, and new for 2023, both machines benefit from full LED lighting – including indicators – plus come as standard with a special internal cut key.
The 650's are available in new colour combinations which also includes, on certain models, changes to wheel and chassis colours plus new graphic treatments. With Z650 owners responding to the tag line "Energize" and Ninja pilots encouraged to "Ride Bold", the model coming year standard fitment of traction control plus an overall uplift in five colourways ensures that the Z650 and Ninja 650 will surely take control for the new riding season.
Available from late 2022/early 2023, the colours and prices are:
Z650 – starting from £7,499
Metallic Phantom Silver/Metallic Carbon Grey
Metallic Matte Graphenesteel Grey/Ebony
Ninja 650 – starting from £7,649
Metallic Matte Graphenesteel Grey/Ebony
Lime Green/Ebony
Step-by-Step tutorial videos for Ninja H2 SX and H2 SX SE launched
With leading edge innovation and encompassing the latest two-wheel technology, Kawasaki's radar-equipped Ninja H2 SX and H2 SX SE boast a wealth of cutting-edge rider aids focused on safety, convenience and rider/passenger infotainment.
In a move to highlight the key features of these range topping machines, Kawasaki has created a series of tutorial videos designed the explain features, functionality and setting procedures in a clear "step-by-step" format.
Available by Kawasaki country Branch public platforms and also via the Kawasaki Motors Europe YouTube page – either via language specific commentary or with subtitles – there are four videos in the series highlighting such features as Adaptive Cruise Control, Kawasaki SPIN Infotainment, Blind Spot Detection and Forward Collision warning.
As Eleanor van Winsen of Kawasaki's European Corporate Marketing Department explains, the videos form part of an overall suite of information.
"The owner's manual is very concise and covers every aspect of these machines in superb detail. That said, we thought a video guide that showed the features and how to use and adjust them in a "real life" situation would not only guide owners through the various features but also be of interest to potential owners.
Apart from the on-board radar system, there are an incredible array of rider aids and assistance features on these motorcycles, so we chose the headline items and created videos to show exactly how these aids and features work.
"The 10 languages covered by the tutorial video programme for Ninja H2 SX and H2 SX SE are:
English
Spanish
Italian
Dutch
French
German
Swedish
Polish
Russian
Portuguese