SUZUKI ROLLS OUT 'CLICK TO BUY' ON 125CC SCOOTER RANGE
Suzuki has rolled out a new 'click-to-buy' scheme on its 125cc scooter range, giving customers the opportunity to buy online via the official Suzuki website, with orders fulfilled by their local dealership.
Making the buying process quicker and simpler, the scheme is available on the newly-launched Address 125, Avenis 125, and the Burgman Street 125EX, with just a £99 deposit required.
Hitting the 'click-to-buy' option from the respective model page or by visiting buy.bikes.suzuki.co.uk, customers enter their postcode before selecting their preferred colour option, after which they will be prompted to choose their nearest dealership with their choice of model and colour in stock and available.
Once the customer has added their details and payment information for the £99 deposit, the order will be fulfilled by the dealership in the usual way.
All three of Suzuki's new 125cc scooters are engineered to provide comfort, practicality, and outstanding urban performance while also delivering excellent levels of economy and efficiency, but they do so in their own way and with their own style, giving customers the option to enjoy their city, their way.
They are powered by the proven Suzuki Eco Performance (SEP) engine; the air-cooled, single-cylinder powerplant that currently powers over five million Suzuki models worldwide. All three scooters allow customers to 'go further on a fiver' by achieving an impressive 148.67mpg* fuel consumption figure and produce just 44g/km of CO2 emissions. At the same time, they still deliver powerful acceleration, with peak horsepower and maximum torque delivered at low rpm.
For more information on Suzuki's scooter range, click here.
*Official WMTC figure.
Ultimate touring record achieved: 15 countries in 22 hours with the Kawasaki Versys 1000 SE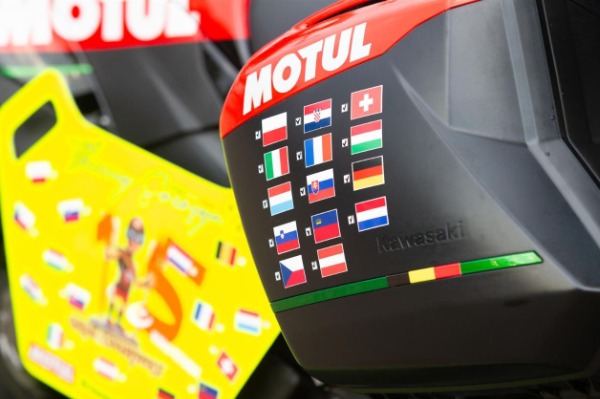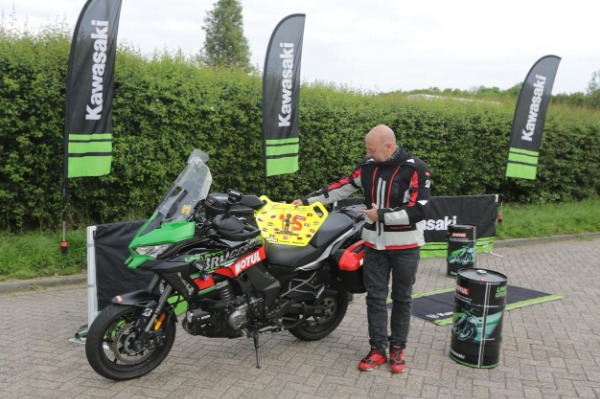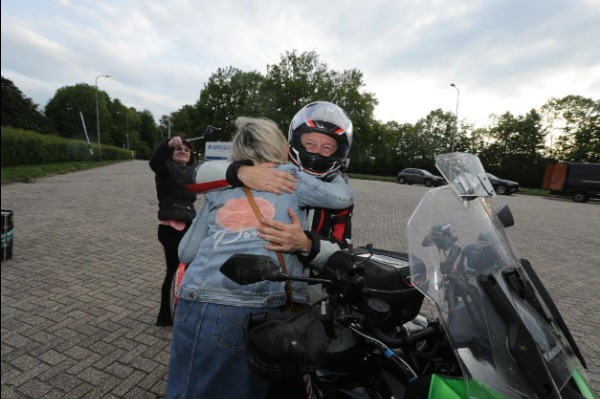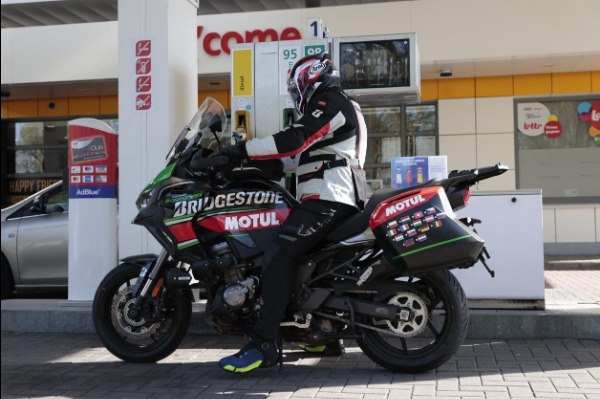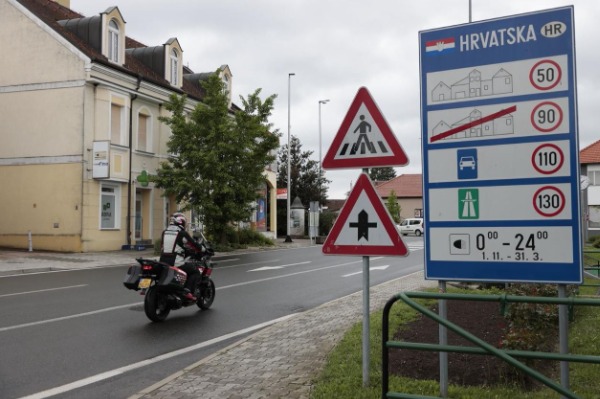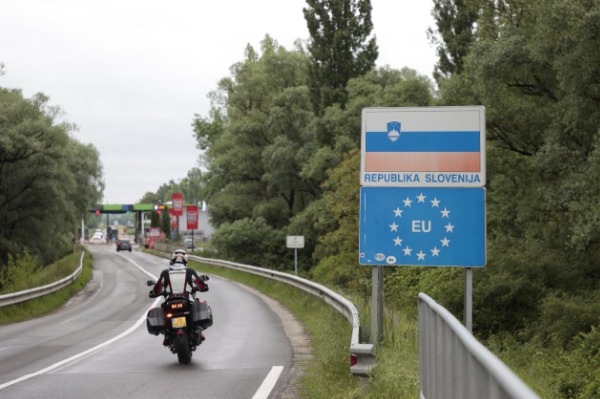 What seemed an unattainable record, has been achieved with the Kawasaki Versys 1000 SE. On Saturday, May 20, Thierry Sarasyn visited 15 countries* in one day with Kawasaki's adventure-touring motorcycle. It took the Belgian barely 22 hours to cover the 2200 km adhering to the local traffic regulations of each country visited.
This wasn't Sarasyn's first record attempt. Last year he rode through 13 countries in one day. "After the Italian Valerio Boni's achievement in 2021, this was the second officially registered Touring record," commented Sarasyn. "But there were rumours – especially online – about motorcyclists who had visited 14 countries in one day; and there's even a video of a ride of 15 countries in 24 hours and 3 minutes. None of those attempts had been registered with a tracking device or were done in less than 24 hours. After the thirteen countries in one day, however, I had sworn I would never take on such an adventure again. But…."
Never say never
Opinions can change, though. "When I got the chance to ride the Kawasaki Versys 1000 SE, I saw it as an opportunity to set things straight once and for all. A ride through 15 countries, registered by an official tracking system as well as respecting traffic rules and enough rest along the way."
The comfort and touring capabilities of the Versys combined with the experience gained last year, made the adventure a success. Saturday May 20th at 7:59 p.m. Sarasyn rode across the border into the Netherlands, just under 22 hours after starting in Poland. "That was better than I had ever dared to hope, especially since they closed a tunnel on the Austrian border. I was stuck there for over an hour", the Belgian stated.
Experience
"With the experience of 2022, I was able to avoid the bottlenecks I found on my route back then. Moreover, with the Kawasaki Versys 1000, I now had greater autonomy and amazing comfort. To state that I could have ridden much further would be stretching the truth, but I was less tired than last year. With over 400 km extra on the odometer, two more countries visited and almost three hours more in the saddle…this was enough for me. But it seemed like the Versys 1000 was hungry for more. If I have a fitting idea, I might hop back in the saddle. In the meantime, I am very happy that I was able to accomplish this feat. It hardly seems feasible to safely visit more countries in one day. This is a record that may be here for quite some time to come."
Partners
Without renowned partners, such as Kawasaki Benelux, Motul Oil and Bridgestone, the Belgian would never have been able to set up this adventure. "When Thierry approached me to try and break his own record with the Versys 1000 SE, I immediately jumped at the opportunity," says Frank Zoontjes of Kawasaki Benelux. "We now know that when Thierry has an idea, he goes flat out and for this project the Versys 1000 SE was an eminently suitable motorcycle. It's made for long adventurous journeys. There is no better proof than this record. No motorcycle can more appropriately carry this honour than the Kawasaki Versys 1000 SE!"
* The countries he visited are: Poland, Czech Republic, Slovakia, Hungary, Croatia, Slovenia, Italy, Austria, Germany, Liechtenstein, Switzerland, France, Luxemburg, Belgium and The Netherlands. Check also
https://thierry-sarasyn.legendstracking.com/
Podium Delight For Kawasaki at the North West 200!
The 2023 North West 200 proved a successful weekend for Kawasaki, with Dean Harrison claiming three podiums in the Superbike and Superstock classes while Richard Cooper doubled up on Supertwin victories.
The high-speed 8.9 mile 'Triangle' circuit is one of the fastest road races in the world, with riders reaching speeds in excess of 200mph, and for our Kawasaki riders, the 2023 North West 200 proved a great week of racing.
For DAO Racing Kawasaki's Dean Harrison, the event is a chance to dial in his ZX-10RR Superbike and Superstock machines ahead of the legendary Isle of Man TT, which kicks off later this month. With strong pace throughout practice and qualifying, the Bradford-based rider claimed fourth place in the opening Superstock race on Thursday evening in a strong showing on his debut on the bike.
With glorious weather gracing race day on Saturday, and following some changes made since Thursday, Dean and the team were eager to improve their results. The opening Superbike race proved a thriller, with riders swapping places throughout, and Dean was able to claim his first podium of the week with third place.
In the second Superstock race, Dean was able to improve his position from Thursday night by again claiming third place, a feat he would repeat in the final Superbike race, completing a trio of well-earned podiums.
The success did not just come in the big bike categories, though. Despite it being a last-minute entry, Richard Cooper dominated the Supertwin class aboard his KMR Kawasaki. Claiming pole position in qualifying, the diminutive 'Coops' proved to be in a class of his own as he cruised to both race victories, setting a new lap record in the process. To cement a great weekend for Kawasaki, further Supertwin podiums came from Adam McLean and Paul Jordan, who took the maiden podium for the all-new Ninja 650!
Road Racing fans now just have two weeks to wait until the iconic Isle of Man comes alive with the sound of two wheels as the TT kicks off!
Ross Burridge, Head of Marketing & Racing Department at Kawasaki UK
:
"Although it looked like it might not go ahead at one point, the 2023 North West 200 was a great success, and it was fantastic to see our Kawasaki riders do so well. With three podiums, Dean and the DAO team have set themselves up perfectly for the TT and we are all really excited to see how they get on later this month.
It was also great to see Richard Cooper claim both Supertwin riders, while the first podium for the Ninja 650 showcases its versatility and performance."