GSX-8S NAMED AS THE MCN NAKED BIKE OF THE YEAR 2023
Against stiff competition the all-new Suzuki GSX-8S came out on top to be named as the MCN naked bike of the year for 2023 in their annual MCN Awards, as chosen by the road test team.
When announcing the 8S as the winner, MCN described its naked bike of the year as "ticking all the boxes", while being "novice friendly, suited to daily commuting, good value, and offering performance that will satisfy experienced riders too." Road tester Chris Newbigging also commented how "on paper, the new GSX-8S looked like it could miss the mark… Bike bikes aren't ridden on paper."
Summing up, MCN said, "it manages to pull off the old: 'the whole is better than the sum of its parts' trick and then some."
Launched alongside the new V-Strom 800DE at Eicma in 2022, the GSX-8S is a brand new bike in every sense, featuring an all-new parallel twin engine, new chassis layout and futuristic styling. A tubular steel subframe, aluminium swingarm, 43mm upside down front forks and rear shock from KYB, lightweight aluminium wheels, and wide aluminium 'bars provide the perfect blend of stable roadholding, agility and all round manoeuvrability.
At the heart of the 8S is the long-stroke 776cc twin providing punchy torque with three rider modes to match the rider's style and a bi-directional quickshifter allowing for crisp changes. The patented cross-balancer system and 270-degree crank ensure that the GSX-8S suppresses vibrations creating a smooth riding experience, while also delivering a V-twin esque character and feel, while the 5-inch colour TFT dash, aggressive looks and agile handling complete what MCN have dubbed "the new middleweight king".
Celebrating 70 Years of Kawasaki motorcycles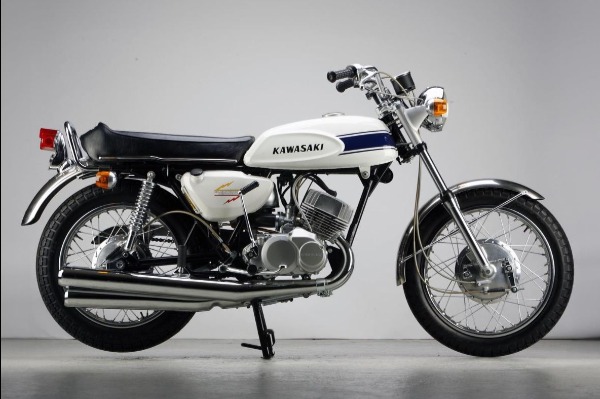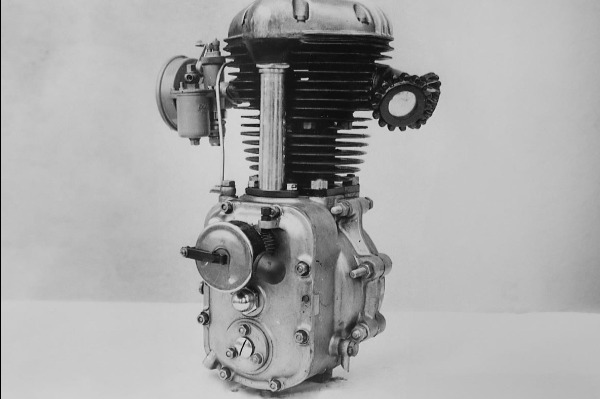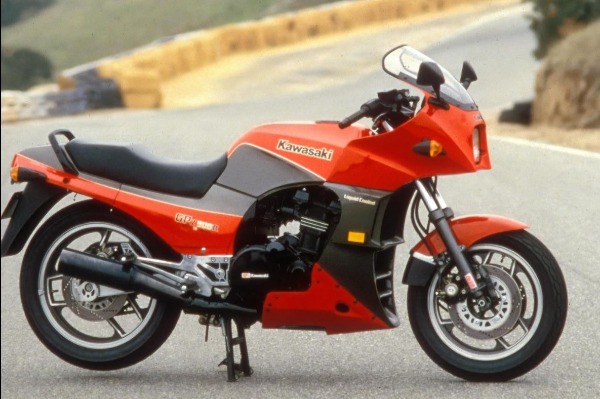 In September of 2023, Kawasaki Motors celebrates its 70th anniversary of making motorcycles having first made forays into the motorcycle business in 1953.
After the end of World War II, Kawasaki produced motorcycle engines under the name of "Kawasaki Machine Works." Since then, Kawasaki has continued to Let the Good Times Roll and has strived to share its "Fun to Ride" philosophy with customers around the world. Today, Kawasaki motorcycles are sold in more than 90 countries and regions. 
To commemorate Kawasaki Motorcycles' 70-year anniversary, AKM (American Kawasaki Motors) will mount a special exhibition to be held at the AKM Heritage Hall in Foothill Ranch, California as well as Kawasaki Good Times World in Kobe, Japan starting in September 2023. The displays will focus on the history of the motorcycle business in the U.S. market, which marked a major turning point in Kawasaki's overseas trading strategy.
Kawasaki's path to success in the motorcycle industry, which began with the launch of the KE-1 motorcycle engine in 1953, was not a smooth one. Several efforts were made to try to expand sales, including working with trading companies to expand to overseas markets, in addition to a business alliance and subsequent merger with the Meguro Manufacturing Company. However, each of these efforts failed to produce the sales results that the Kawasaki factory in Japan had hoped for.
It was decided that selling directly to dealers would be the better business model, so in 1966 American Kawasaki Motors (USA) was established. Kawasaki's US operations began with only 10 employees and adopted an innovative policy of "localism" before going on to develop motorcycles like the Kawasaki A1 Samurai 250, Kawasaki H1 500 Mach III and iconic Kawasaki Z1 900 for the U.S. market. Early on, Kawasaki USA launched a new kind of sales policy aimed at expansion that included the industry's first model year system and worked to strengthen relationships with dealers by setting up branches in every region of the U.S., thereby consolidating its base in the U.S. market.
In 1974, Kawasaki made a $20 million investment to build a manufacturing plant in Lincoln, Nebraska to be in-line with a coming shift to a floating exchange rate in the U.S. In fact, Kawasaki's Lincoln plant became the first plant built by any Japanese car or motorcycle manufacturer in the U.S. It remains Kawasaki's main plant outside of Japan to this day. It is where all Kawasaki Jet Ski personal watercraft and side by are still manufactured today.
Kawasaki started full-scale production of motorcycles over a half century ago. The first Kawasaki motorcycle engine was designed based on technical know-how garnered from the development and production of aircraft engines, and Kawasaki's entry into the motorcycle industry was driven by the company's constant effort to develop new technologies. 
Numerous new Kawasaki models introduced over the years have helped shape the market, and in the process have created enduring legends based on their unique engineering, power, design and riding pleasure. In the future, Kawasaki Motors, Ltd. is committed to maintaining and furthering these strengths using both internal combustions engines and green technologies such as EV and HEV which will surely give birth to new legends.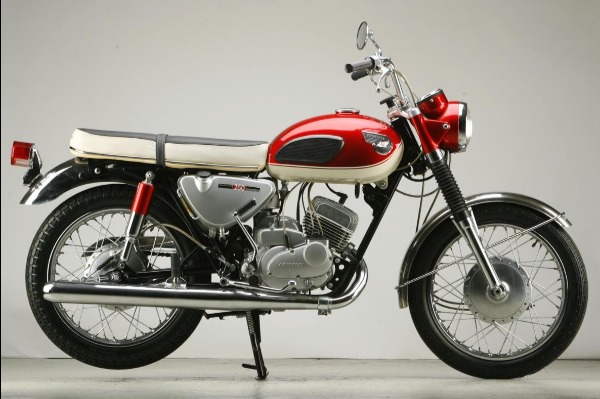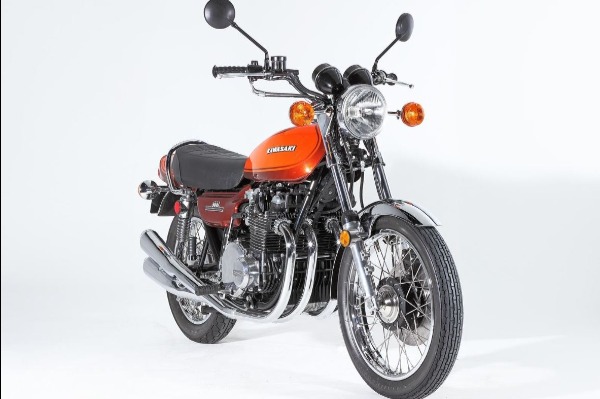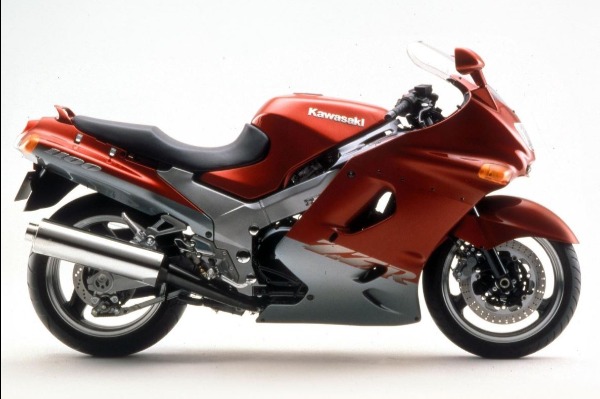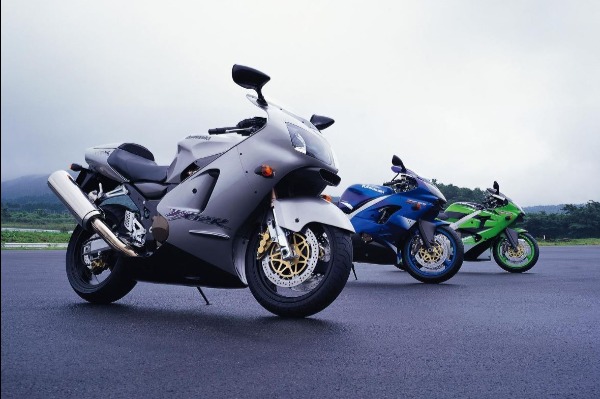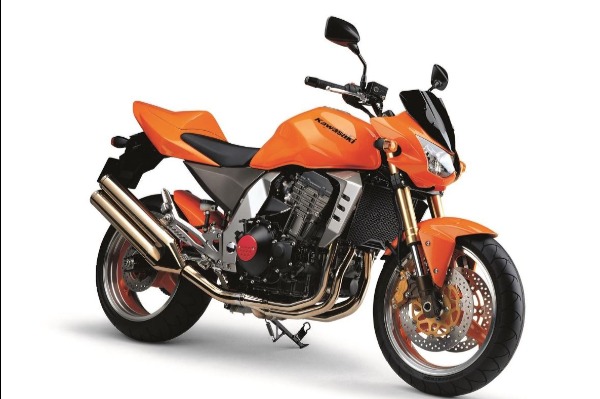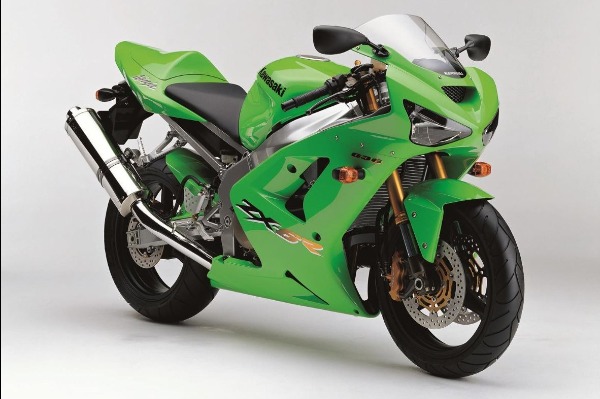 Kawasaki unveils the latest array of 2024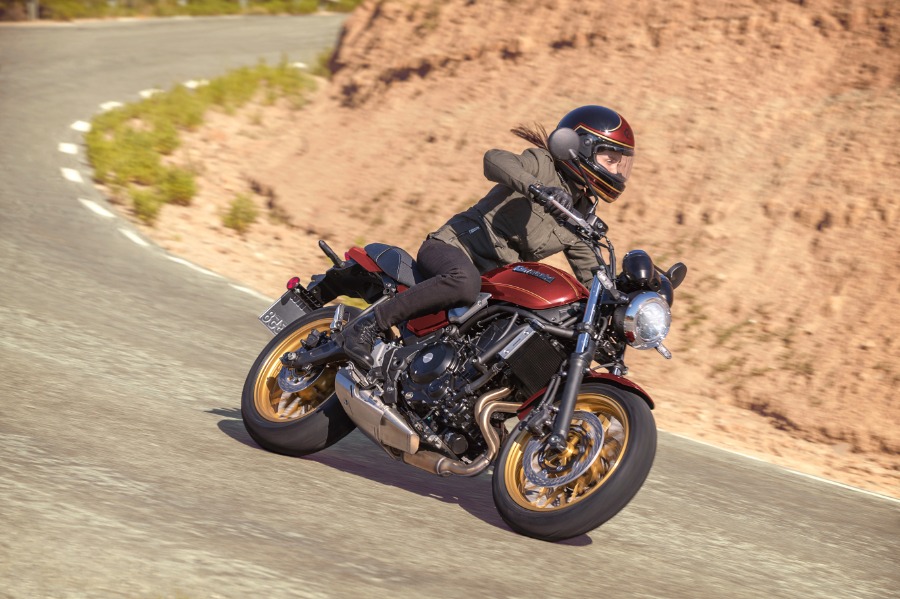 While 2023 might still be in full swing, Kawasaki is already lookingahead to next year, announcing today a raft of 2024 models set to be arrivingin the UK over the coming months. From entry-level bikes such as the Ninja 125and Z125 to the retro-inspired Z650RS and supercharged Z H2, the lineupconfirms the brand's commitment to delivering exceptional machines for everyrider and budget.
These 23 models join the already announced Ninja ZX-4RR, Ninja ZX-6R, Eliminator and KX450, as well as the next generation of motorcycles in the Z EV and Ninja EV electric machines., making for an impressive array of bikes that cover every aspect of motorcycling.
The full list of models included in the latest 2024 range can be found in the table below, including the colours, pricing and when they will arrive in the UK. Images can be downloaded here: https://we.tl/t-jvMgU6G54R
Craig Watson, Sales and Marketing Manager at Kawasaki UK:
"We are very pleased to announce this huge selection of models that will form part of our growing range in 2024. With some of our most popular machines included, along with many new and exciting colours and competitive pricing, we are confident that there is a machine for every customer, no matter their preference or experience!"
| | | | |
| --- | --- | --- | --- |
| Model | Colour | Price | Arrival in UK |
| Z125 | Green | £4,299 | October |
| Z125 | Grey | £4,399 | October |
| Ninja 125 | Green | £4,699 | October |
| Ninja 125 | Black | £4,699 | October |
| Z650 | Red | £7,239 | November |
| Z650 | Black | £7,139 | November |
| Z650 | Grey | £7,239 | November |
| Z650RS | Red | £7,839 | January |
| Z650RS | Black | £7,839 | January |
| Ninja 650 | Black | £7,539 | January |
| Ninja 650 | Green | £7,539 | January |
| Z900 | Red | £9,799 | October |
| Z900 | Grey | £9,799 | October |
| Z900 | Black | £9,699 | October |
| Z900RS | Black | £11,799 | September |
| Z900RS | Green | £12,099 | September |
| Z900RS SE | Black | £13,149 | September |
| Z900SE | Black | £11,299 | September |
| Versys 1000 | Grey | £10,879 | January |
| Versys 1000 S | Black | £13,579 | January |
| Versys 1000 S | Grey | £13,759 | January |
| Versys 1000 SE | Black | £15,569 | January |
| Versys 1000 SE | Grey | £15,569 | January |
| Ninja 1000SX | Green | £12,349 | November |
| Ninja 1000SX | Grey | £12,349 | November |
| Ninja 1000SX | Black | £12,149 | November |
| Ninja ZX-10R | Green | £17,499 | January |
| Ninja ZX-10R | Grey | £17,499 | January |
| Z H2 | Grey | £17,299 | January |
| Z H2 SE | Grey | £19,799 | November |
| Ninja H2 SX | Black | £22,649 | November |
| Ninja H2 SX SE | Green | £25,649 | January |
| KX250 | Green | £8,099 | November |
| KLX140R | Green | £3,499 | December |
| KLX140R L | Green | £3,749 | December |
| KLX140R F | Green | £3,999 | December |
| KLX110R | Green | £2,649 | September |