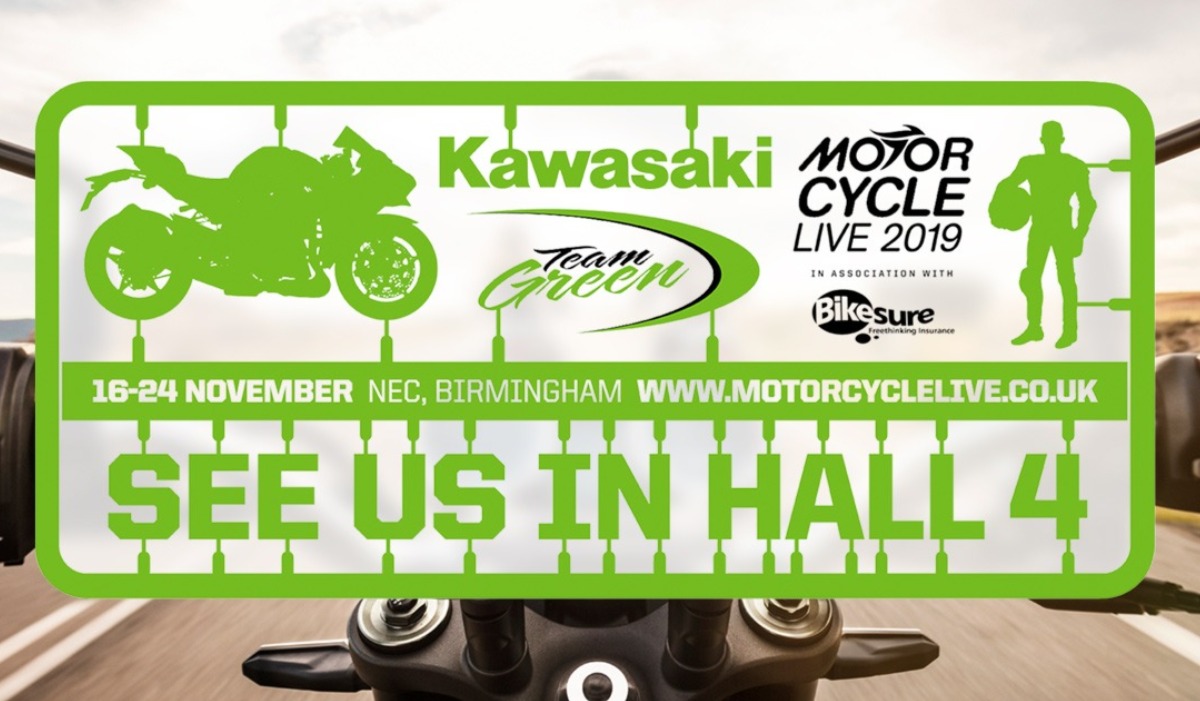 Year upon year, Kawasaki Motors UK have come to the Motorcycle Live show with something new to grab the undivided attention of the visitors. This year we will be no different with a new show stopping stand design that will highlight the latest Kawasaki motorcycle range for 2020.
The crowd favourites will be available at the Kawasaki stand including interviews and signing sessions with stars. Racing motorcycles will take pride of place in a dedicated section and Kawasaki merchandise will be available to purchase at a great price.
If you are a Club Kawasaki member then you will be given the privilege of a seating area with free refreshments where you can rest your legs from all the time spent admiring the wonders at the Kawasaki stand.
Kawasaki Motors UK cannot wait to open the doors at 2019 Motorcycle Live to share all of these draw cards and more with you!
*** WE WILL BE UPDATING THIS FEATURE WITH BREAKING NEWS ***
So stay tuned and visit this page again for more info as it arises.