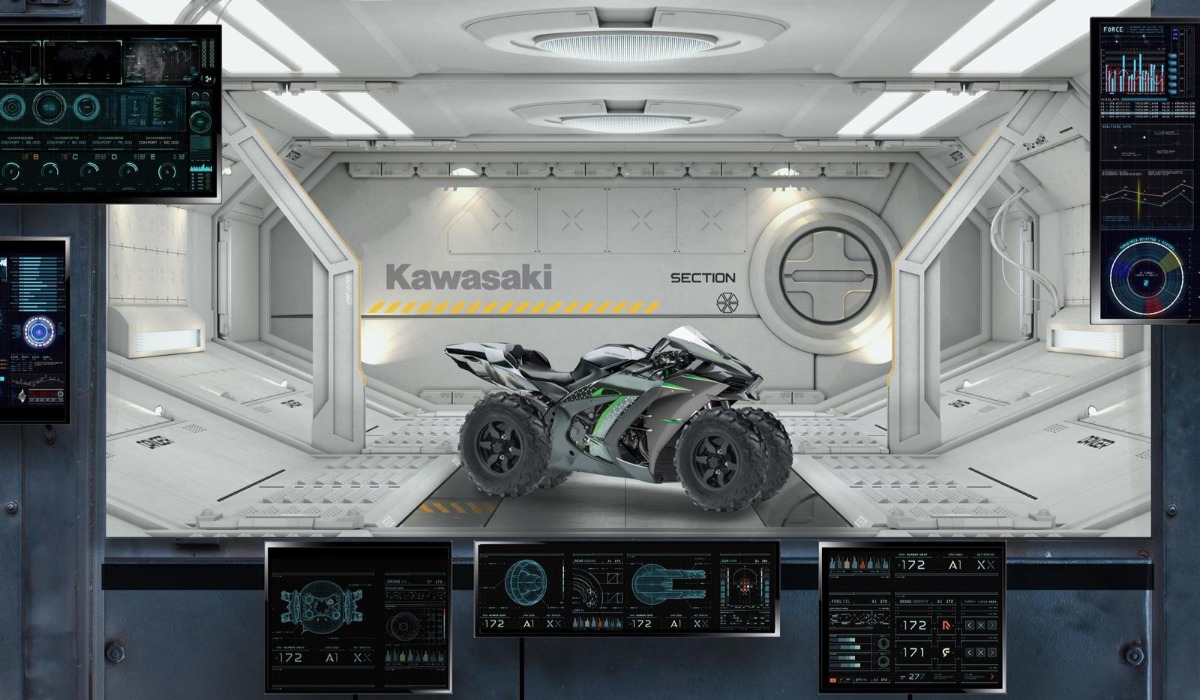 Kawasaki will aim for the stars and become the first manufacturer to place a powered four wheeler on the moon by the year 2030. 
 The primary objective of project Kawasaki TSU-6 is to pave the way for developing vehicles that will work outside of the Earth's atmosphere and provide solutions for future space exploration. Kawasaki sees the importance in space exploration and are committed to the development of new technologies in this field.
Kawasaki Heavy Industries (parent company of Kawasaki Motorcycle Division) and Kawasaki Aerospace Company have already been exploring outer space operations for many years in preparation for this extraordinary project. The air treatment system and airlock system aboard the International Space Station are just a handful of components designed and manufactured by the Japanese based company and now Kawasaki Motorcycle Division have their sights set on the moon's surface.
Kawasaki have decided to collaborate with key players in space travel, both commercial and government run agencies to develop a four wheeler lunar module. Exact details of the partnerships and the how the vehicle will be powered are being kept under wraps until a later date, however Kawasaki have released early concept sketches. The initial design is a giant leap from conventional powered two or four wheeler vehicles with the dual wheel system being necessary to traverse the rugged lunar terrain.
Named after the Japanese word for moon – Tsuki, project Kawasaki TSU-6 will also feature state-of-the-art gravity seat technology (patent pending), technology that is hoped will be transposed for earth road bikes to eliminate "dolorem in fundo".
The four wheeler lunar module will be launched into space by a H-IIA or HI-IIB rocket, in which Kawasaki Aerospace Company currently produce the payload fairings and payload attachment fittings (PAF). The launch date has been set for 1st April 2030.
(Please note this was an April fools article)