Ex British Superbike racer, Steve Brogan has deployed a fleet of Kawasaki Ninja motorcycles for use at his renowned Superbike training school.
A family of Ninja ZX-6R and Ninja ZX-10R motorcycles have joined Steve Brogan's coaching stable and they are now available to hire by aspiring track riders of all skill levels at circuits around the UK and further abroad in Europe.
Steve Brogan's experience spans from racing 600cc Supersport and 1000cc Superbikes, to competing in the highest level of the British Superbike Championship and making an appearance in selected rounds of European and World Championships. Steve also managed a Kawasaki supported Superstock 1000cc racing team in the British Superbike championship. With hundreds of clients and more than five years of coaching experience to his name, 'Brogie' has fine-tuned a technique of quickly understanding what riders are doing wrong and pointing them in the right direction.
"I've learnt quite a bit over the last twenty years of racing, doing things the right way and wrong way. I've paid the price of getting things wrong and one of the biggest motives for my Superbike school is to give all the track riders the education they need to not make the same mistakes I did over the years," commented Brogan.
"I have worked with different levels of riders on track from novice to intermediate and up to club level racers. Even club riders can still make big improvements but the margins are a little smaller."
"I'm very passionate about what I do because when you get it wrong on a race track it can cost a lot of money, so I see my school as an investment that will pay off in the long run where riders will avoid simple yet costly mistakes, learn skills that will not only improve their track riding but also their road riding skills and ultimately this will help clients enjoy their riding so much more I believe," said Steve.
Customers can expect to begin their day with Steve explaining everything he will be doing on the track. Riders will follow Steve to view his riding techniques and eventually overtake him so that an analysis of their riding can be made. "I'll have a look at them and see what they are doing and I'll give them feedback after every session with a debrief. Everyone receives one-on-one tuition in the group, even with a full group, our customers will get plenty of individual tuition and that is our promise."
The decision to partner with Kawasaki was an easy one for Brogan who said, "I've always had a good relationship with Kawasaki over the years and it has always been a special brand for me because it was the first bike I raced in 1994 (Kawasaki AR80), when I was fourteen years old and it was also my last race bike in 2013 which was the Ninja ZX-10R. I ran my own Kawasaki supported team in 2014 and from there it was a natural partnership as there was only ever one choice."
The Ninja ZX-10R has made an impression on Brogan who said, "I absolutely love it. It lives up to all the hype and it surprised me in a few areas. I have a lot of experience with the top sports bikes because I've ridden and raced most of the brands so I'm definitely impressed with the Ninja ZX-10R."
Kawasaki Motors UK Senior Racing Coordinator, Ross Burridge said, "Kawasaki have enjoyed a long working relationship with Steve, back to when he was successfully racing a ZX-10R in the National Superstock Championship. When the opportunity arose to work with Steve on this exciting new project, we jumped at the chance. With Steve's skill set as a racer, but more importantly as a coach, we couldn't think of anyone better suited to help aspiring track users hone their skills and enable them to enjoy their bikes to the fullest. The Ninja family is such an important part of our business and with the recent successes we have enjoyed in racing, it's great to see an opportunity for customers to try these bikes out under the guidance of such an experienced mentor."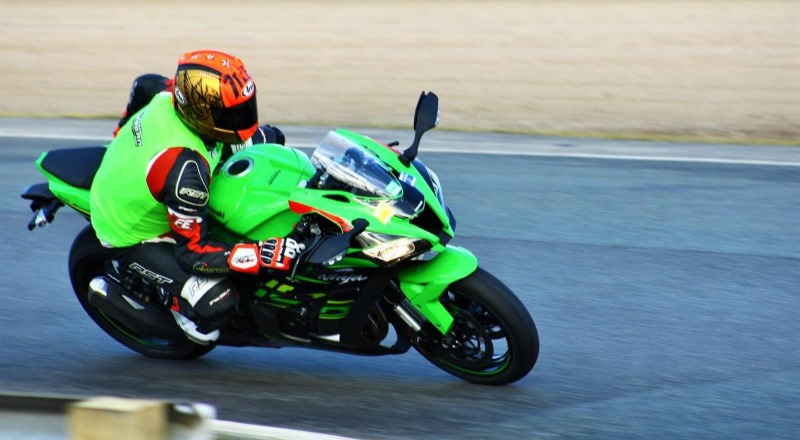 "After wobbling around the track for three days I decided to have a day's tuition with Steve and wow what a difference Steve made in my riding style in just 5 x 20 minute sessions. Steve's methods and teaching ability are second to none, everything just seemed to sink in and I was given the confidence to go faster everywhere on the track," said Sean Chantrey after attending a Steve Brogan Superbike School day.
Find a list of upcoming coaching days and more information on the Steve Brogan Superbike School below: