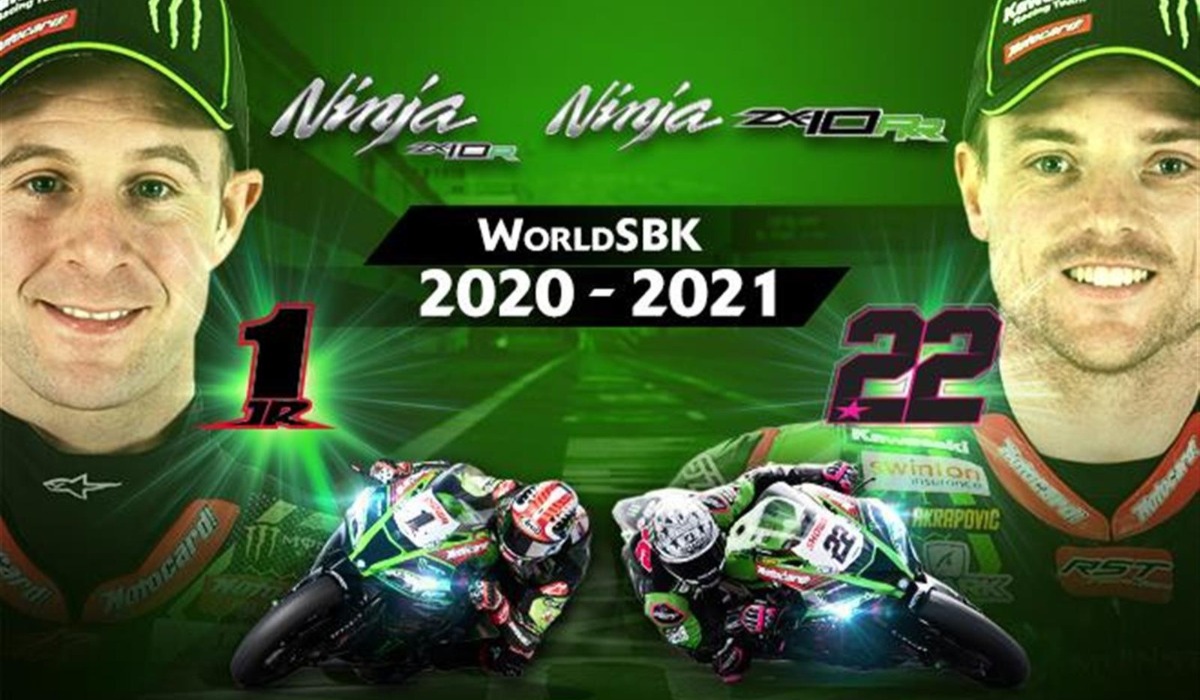 Now that a WorldSBK Championship in some form is set to take place following regional "lock-downs" and a widespread ban on travelling, the KRT Superbike project achieves continuity with both Rea and Lowes signed for the 2021 season. 
With five consecutive WorldSBK titles under his belt, Rea is one of the hottest properties in the paddock and many manufacturers and teams would like to tempt the Irish born rider away from Kawasaki, the manufacturer with which he has now become indelibly linked. 
For Rea, however, the relationship is not simply with Kawasaki as the maker of the formidable Ninja ZX-10RR that he rides but also the pit crew and advisors he has carefully built around him providing such a strong platform for success. 
The bond between the 33 year old racing veteran and a crew that work in perfect coordination whether at testing or in an actual racing scenario is something that other competitors envy and is something that Rea himself should be given the lion's share of credit for, both in deciding to create and achieving.  
Rea commented: "I am super happy to sign a new contract with Kawasaki and KRT. What we have achieved together is incredible. Our success is driven by a great team and of course the base of the project – our Ninja ZX-10RR. I will keep working hard, together with my crew, the engineers at KHI to be in the best condition every single race." 
For Lowes – new to the team and as team mate to the current WorldSBK Champion – it has been a dream start. Not simply connecting with crew chief, Marcel Duinker from the early days of his time with KRT, but also bonding successfully with a highly developed and potent Ninja package that would intimidate lesser riders. 
Displaying a "can-do" attitude from the very start of Winter testing, 29 year old Lowes has worked hard to "get up to speed" with a new bike, a new team and a sudden stop to his racing year – like others in the paddock – after just one event. 
Leading the 2020 Championship following a strong showing and a maiden Kawasaki win at Phillip Island in Australia, Lowes is keen to get back to racing and has high hopes of further success in 2020 welcoming the stability that a contract for the 2021 season brings. 
Commenting on 2021, Lowes said: "It is great be with Kawasaki for 2021. I can continue adapting to the team and adapting myself to the ZX-10RR. Even since I joined the team I have really felt like it was an opportunity to for me to make another step forward with my riding." 
Whilst the interruption to the 2020 season has been unfortunate and unavoidable, Kawasaki fans now have the best of news, not only will racing resume with Rea and Lowes in the best position to take up where they left off as Championship winning prospects, but also the team can concentrate on post season testing and a new season in 2021 with no interruptions to their momentum. 
With an almost universal feeling – in racing and other aspects of life – that the future looks brighter, Rea and Lowes look set to shine for Kawasaki and keep the Ninja Spirit alive.