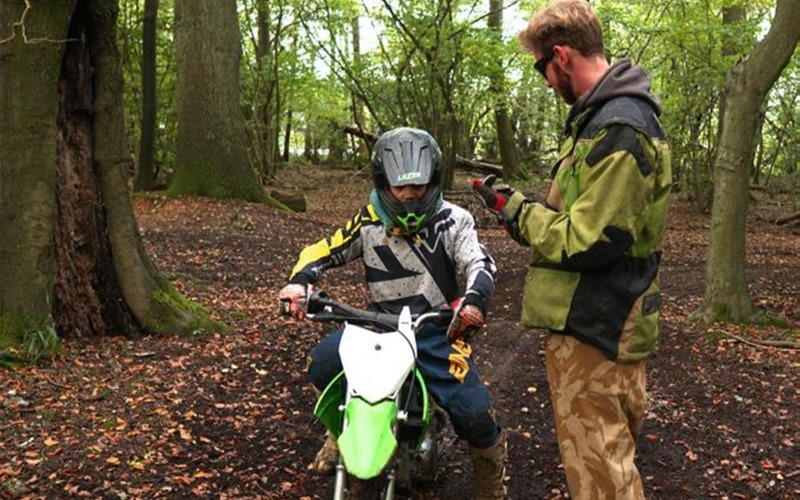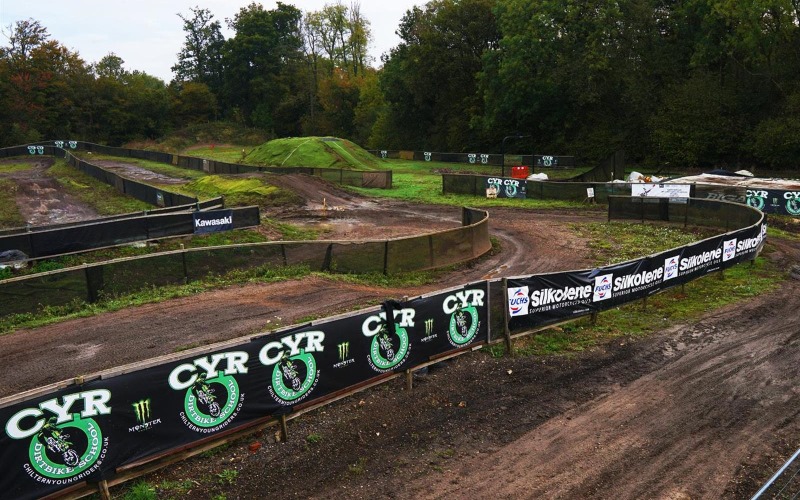 We check in with the team at Chiltern Young Riders and find out what has made the outfit so successful over the last three decades…
West of Hemel Hempstead in the beautiful Chiltern Hills nestles the Chiltern Young Riders dirt bike track. Based in Berkhamsted, Chiltern Young Riders cater to budding young motocross and off-road riders, covering everything from balance basics to sky high freestyle motocross coaching.
Chiltern Young Riders have seen 18,000 plus students tear it up at the complex since their inception. The team are focused on coaching anyone from first timers to more advanced motocross and freestyle motocross riders, with students from as young as four years old to a recent customer aged sixty five.
"Our coaching is tailored to the individual with ample instructors per session. Groups don't exceed six students and we have three instructors on hand so we can pull anyone aside and give them some personal guidance at any point in time," said owner and mastermind behind Chiltern Young Riders, Simon Newell.
Driven by his desire to give young riders a leg-up before they tackle off-road riding and possibly eventually on-road riding, Simon has a profound desire to see his students develop, make sure they have fun and build lasting relationships in the process.
"I had my first motorbike at the age of eight. I couldn't start it and couldn't reach the ground, so I was constantly calling on the farmhands for assistance. I loved it but I was on my own with learning so it was a health and safety nightmare, but that was a sign of the times. I progressed on to the road and then became the youngest Advanced Motorcyclist ever to pass. I then became an instructor for the RAC/ACU training scheme. It was very successful and then dropped off when the CBT came in and I stepped away from training to become a lawyer. At thirty years old, my daughter turned eight and being the same age I was when I got my first bike, I bought one for her. That was the start of CYR (Chiltern Young Riders)," Simon said.
"I was teaching my daughter in a field, her friends started coming along, then it became serious and I ended up getting insurance for the training. I put an advert in the paper for motorbike lessons and I filled 40 places in the first week – since then we haven't missed a weekend of training for 30 years!"
The facility caters to young and old however a thorough assessment takes place before riding to ensure each participant is willing and able. All motocross riding equipment is provided and students simply need to turn up, or they can bring their own gear if preferred.
The onsite Freestyle Motocross (FMX) training focuses on hitting big air with guidance given to help riders nail just about every trick up to and except a backflip. "The relevance of the FMX training is in getting our riders used to the big ramp and big air, which can be handy for the track if the riders want to pursue a motocross or supercross pathway. The entire venue is run in a controlled environment and we pride ourselves on always being alert to the possibility of a serious accident or claim and thus far we have been fortunate not to experience either", commented Simon.
Long distance and overseas customers will be pleased to learn of the expansion plans for the venue which will see an accommodation sector built to house families who have travelled from far and wide. Moreover, arrangements for a swimming centre are in motion and Simon plans to provide lessons at the venue as well through his daughter's swimming school Aqua Dragons.
CYR and Kawasaki have been in association for all of the thirty years since CYR started teaching. Simon recalled he could buy a KX80 for under £700 and a KX60 was just under £500!
Kawasaki have partnered with experience providers around the UK including Lee Dunham Racing, Seven Seven 2 MX, MX Try Out and more. Find more details about your nearest Kawasaki approved experience provider HERE.