Northern Irishman, Ryan Mawhinney will make the switch to Kawasaki machinery for the 2020 season.
The young gun will be campaigning in the Rookie class as he pilots the all-new Kawasaki KX250 in the MX Nationals and Michelin British Championships.
Ryan will help advance Team Green in this competitive class, with targets set for the Championship win in 2020.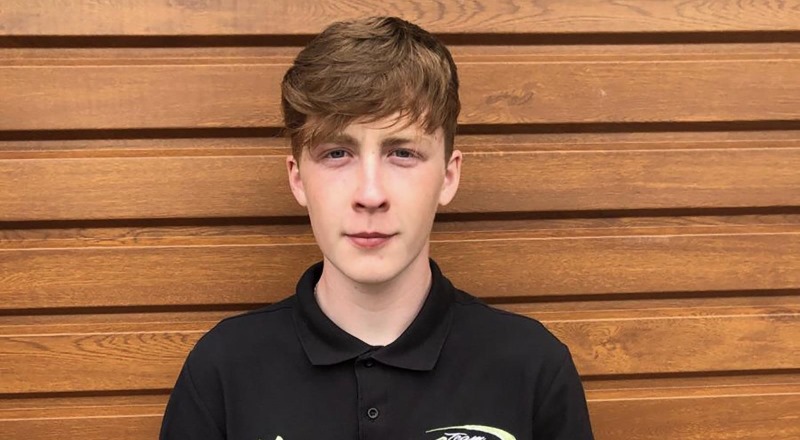 "I am really pleased to join Team Green for 2020! I'm not only excited but I'm also looking forward to getting stuck into winter training, ready for next season. I can't wait to get the season started and have a really strong year in my first season on a 250!" commented Ryan. 
Team Green Racing Manager, Jeff Perrett is equally delighted with the signing saying, "Naturally, I'm happy that Ryan has agreed to race and further his career with us at Team Green. He joins us at a time when we're now refining our programme in the MXY2 and MX2 class on the new and improved KX250. Our aim is to bring racers through to the pro ranks and give them a route into EMX250 with our support and Ryan fits that bill perfectly. I've watched him ride plenty of times since I first paid attention to him on a 150cc four stroke and he's a racer I've always believed has good attributes to go far and an obvious talent. He has good throttle control and is very smooth and precise so I think he'll make the transition to racing four strokes from the 125cc class very well. He's been friends with current team rider, Lewis (Hall) since their 65cc days so he's going to hit the ground running there in regard to getting on and working with his teammate. I look forward to seeing them push each other along in training and helping each other out at the races and we're all keen to get started on that!"