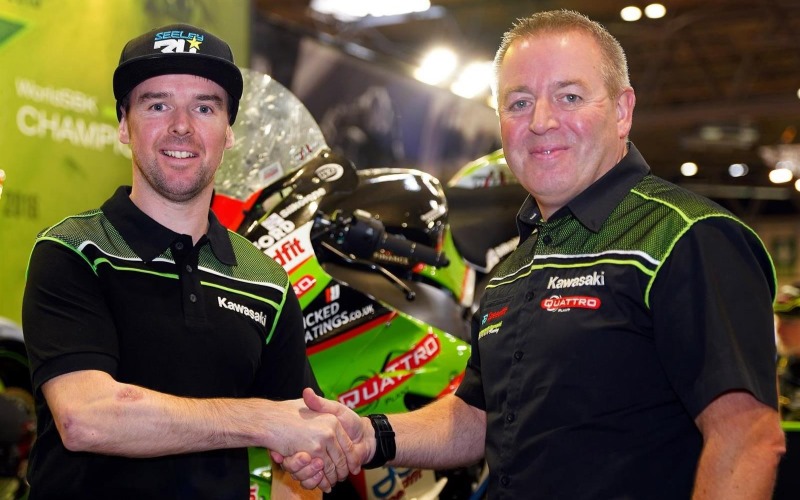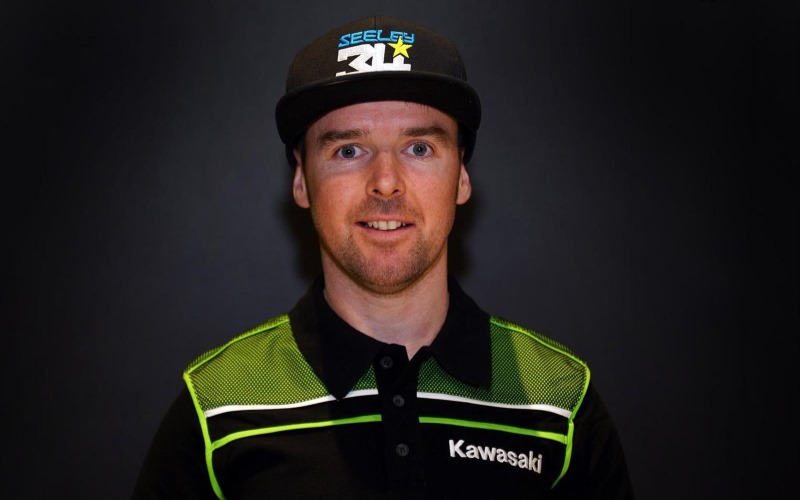 Northern Irishman, Alistair Seeley will be challenging for the top step on the box at the International Northwest 200 aboard the race winning Bournemouth Kawasaki Ninja ZX-6R and Ninja ZX-10RR machines.
Seeley, who holds the record for the most number of wins around the 8.9 mile circuit, will be on a mission to add to his trophy cabinet saying, "I'm really pleased to be joining forces with the Quattro Plant Kawasaki team. I'll be jumping on machinery that won races at this year's event so I know Pete and his team do a good job."
"I'm also excited to be riding a Kawasaki Supersport bike again, as the last time I did, I took the record number of wins at the triangle circuit. I'm looking forward to gelling with the new crew chief and getting plenty of track time with the bikes prior to the event," Seeley commented.
Quattro Plant, who remain as title sponsor, have been synonymous with this team for a number of years and are optimistic for success, not only at the NW200 but at the Isle of Man TT as well.
Bournemouth Kawasaki owner and Team Manager, Pete Extance will be carrying championship wining enthusiasm from the 2018 campaign where the team were crowned British Superbike Championship winners, saying, "I'm really pleased to welcome Alastair to the Bournemouth Kawasaki squad with Quattro Plant as our title sponsor. The team was outstanding at the 2019 event with both Superbike and Superstock wins."
"We want to continue to be the team to beat and I see no better way of doing this than having Alistair on our Kawasaki motorcycles. We hope to announce further plans soon as to who will partner with Alastair at the NW200 and who will ride at the Isle of Man TT. I'd like to say thank you to Quattro Plant and Kawasaki UK for their continued support!" Pete exclaimed.
Kawasaki Motors UK Senior Racing Coordinator, Ross Burridge said "After so much success for the team at this year's event, we are pleased to see Pete Extance commit to continuing his success for a second year. We have worked with Alastair before at this circuit and we know he is always the man to beat. So the combination of a great team, a great rider and the Ninja ZX-10RR will definitely be hard to beat."