Hayabusa 25th Anniversary Promotions
Model Description
ULTIMATE PERFORMANCE.
Hayabusa is the perfect balance between power and poise, and between the rider and the bike. Abundant power and torque in any gear and at any speed. Chassis and running gear for nimble handling to put the rider in full control. And all skilfully wrapped in a bold design with an aggressive stance that highlights its luxurious details.
NOTHING COMES CLOSE
Famed for its abundant power, agility and majestic presence. Legendary for establishing new levels of performance, and for retaining the number one position for the past two decades in the class it created. Fast forward to today. Total commitment and tireless effort give birth to a new generation perfectly poised to carry riders into the future. Its riding experience features even stronger power delivery and nimbler handling, a collection of the latest electronic systems designed to optimise performance and make the Hayabusa more controllable and predictable. All this wrapped in a package that will instantly turn heads with its breathtaking style.
LEGENDARY POWER AND PUNCH
The Hayabusa's 1,340cc liquid-cooled inline-four engine achieves an even better balance of overall performance, with greater efficiency and durability, while also satisfying Euro 5 emissions standards.
Inheriting the legacy of the Ultimate Sports Bike that established the category in 1999, the Hayabusa continues to deliver some of the highest torque and power at engine speeds typically used while road riding. A symbol of engineering pride and prowess, it is built to deliver the ultimate riding experience for the long run.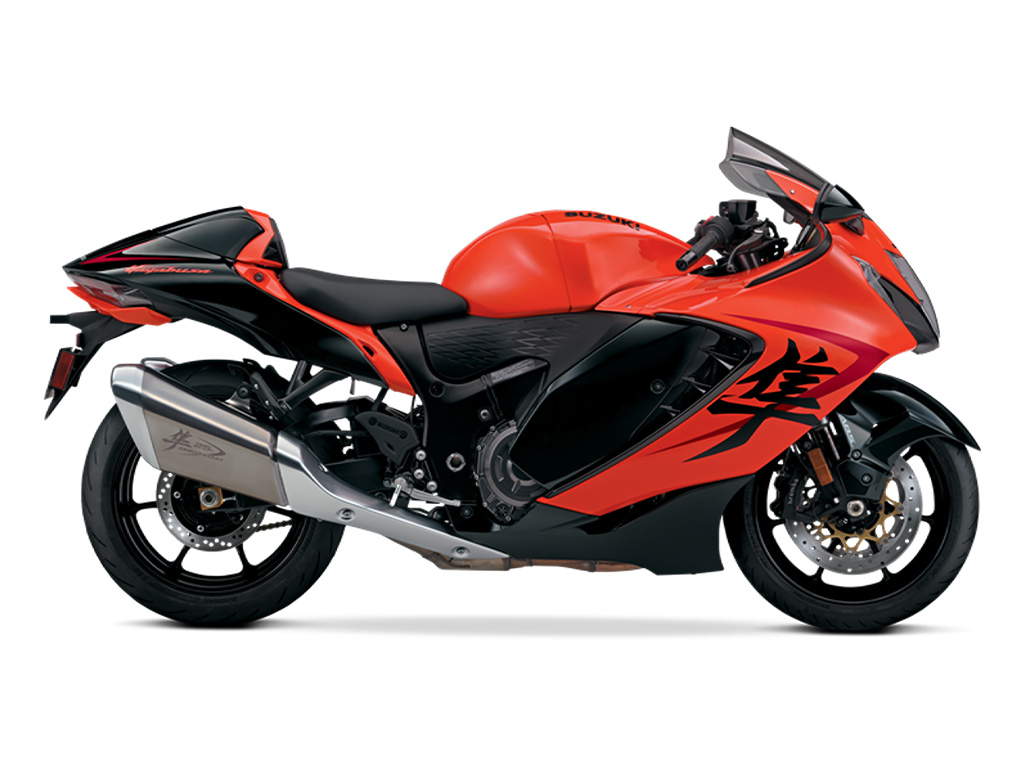 Brand Name
Product Name

Hayabusa 25th Anniversary
Price
Product Availability