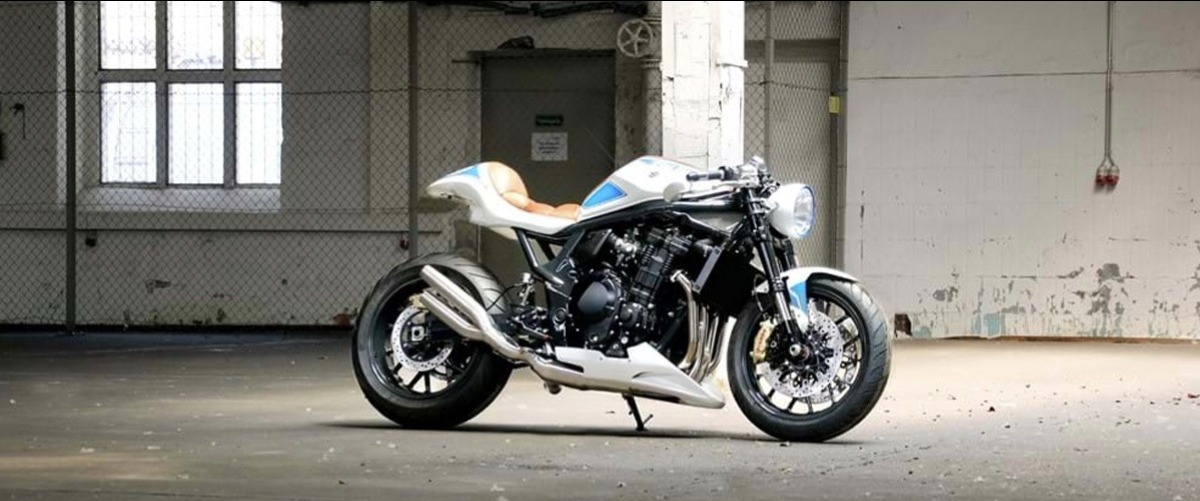 DESIGNING THE SUZUKI' FATMILE'
The Bandit 1250-based 'FatMile' was designed using what the Japanese call Senpai-Kohei, where a young designer with new and fresh ideas is brought together to work with an experienced designer who will guide and direct them. For the FatMile designer Daniel Händler teamed up with legendary Suzuki designer Hans A. Muth, architect of the iconic Suzuki Katana.
The bike was initially built for the Glemseck 101 festival in Germany; one of the biggest café racer gatherings in Europe. Since then it has done the rounds at Intermot, EICMA and Motorcycle Live.
To stay true to the Senpai-Kohei design principle, Suzuki deliberately opted to buck the obvious trend of working with a big design studio or well-known customiser, instead putting its faith in Händler to steer the project with Muth overseeing the process.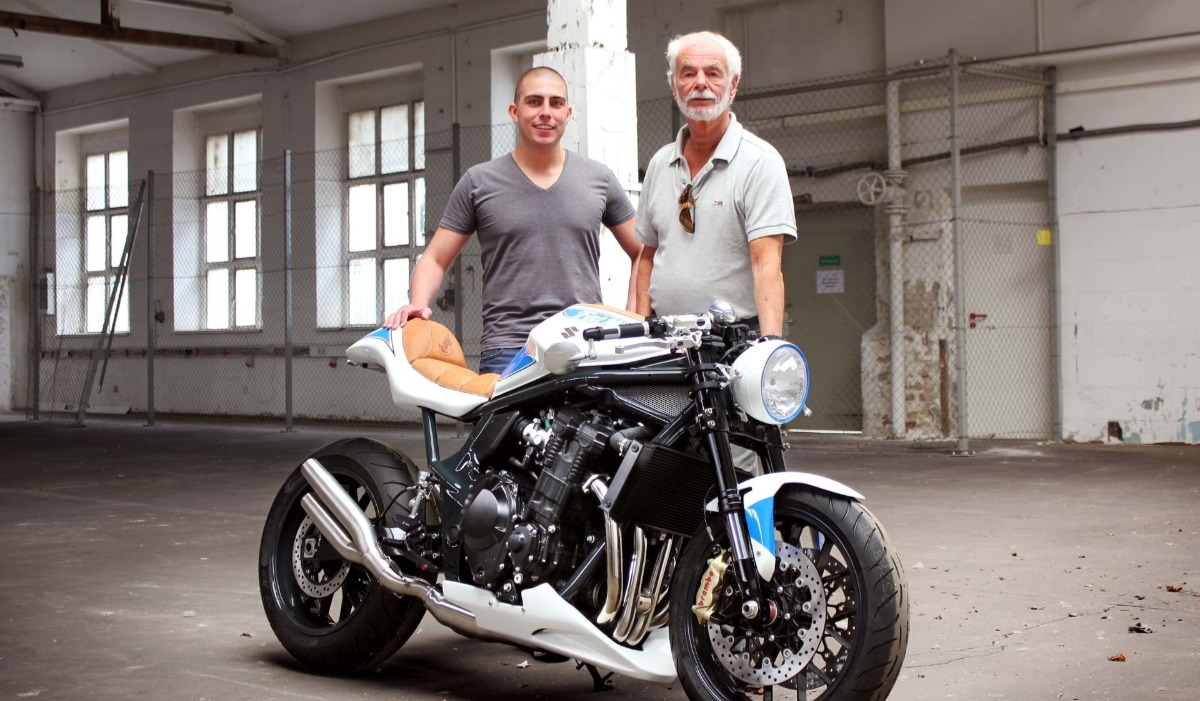 "Of course we took a certain risk with this decision," admits Gerald Steinmann of Suzuki Europe. "When you hire an established design agency or world-famous custom builder hardly anyone will come out with criticism. But we consciously took this different approach and chose a solution in the Japanese tradition. Looking at the FatMile now I am convinced we did the right thing."
A number of donor bikes were considered for the project, with the Bandit 1250 eventually becoming the starting point.
"We looked at a number of options," Händler explains. "But, along with the GSX-R, the Bandit series is an iconic series for Suzuki, so this is why we chose it."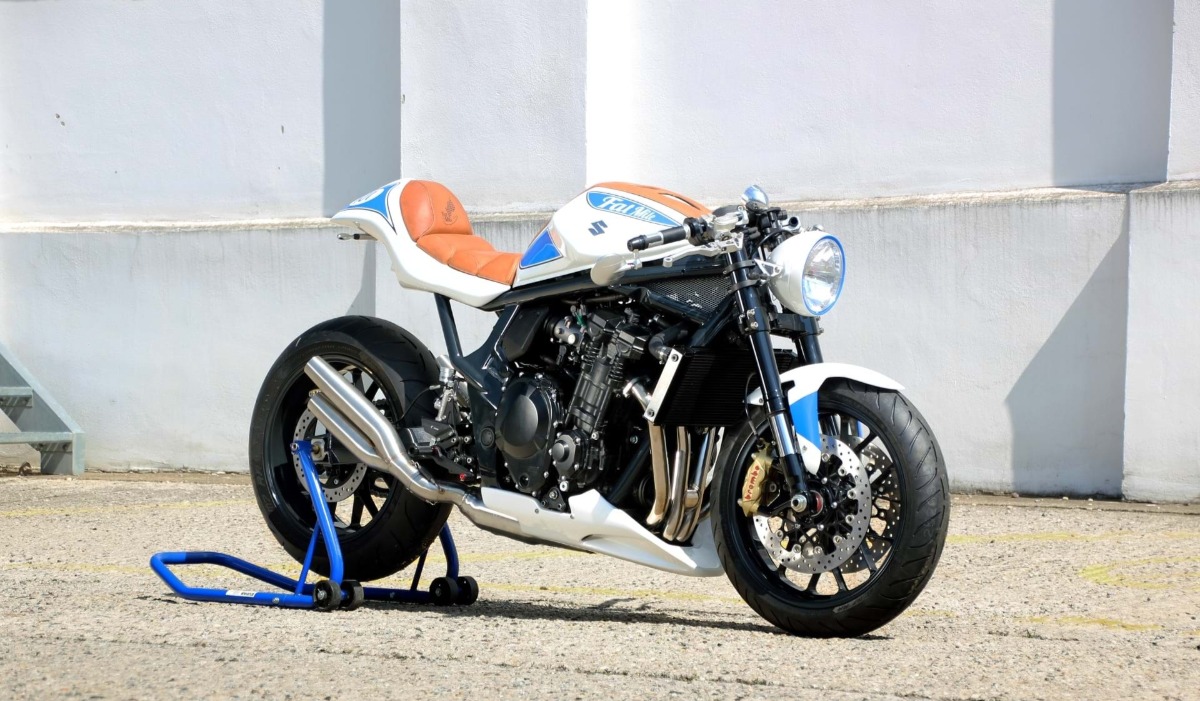 With Händler bringing the innovation and fresh approach, responsibility fell to Muth to guide him on his ideas, designs, concepts and finally implementation when it came to building the FatMile. Muth also had an eye on preserving the Suzuki design identity.
Händler continued, "In this project Mr. Muth was an extremely good tutor for me. At the beginning of our cooperation we shut ourselves away for three days to only talk and outline the FatMile project. That was enormously motivating and instructive for me."
Muth added, "Mr. Händler is full of good thoughts and ideas. Sometimes I had to remind him to consider the limits of real implementation at early draft stages, but we worked in good harmony. I think that together we have created a very good machine."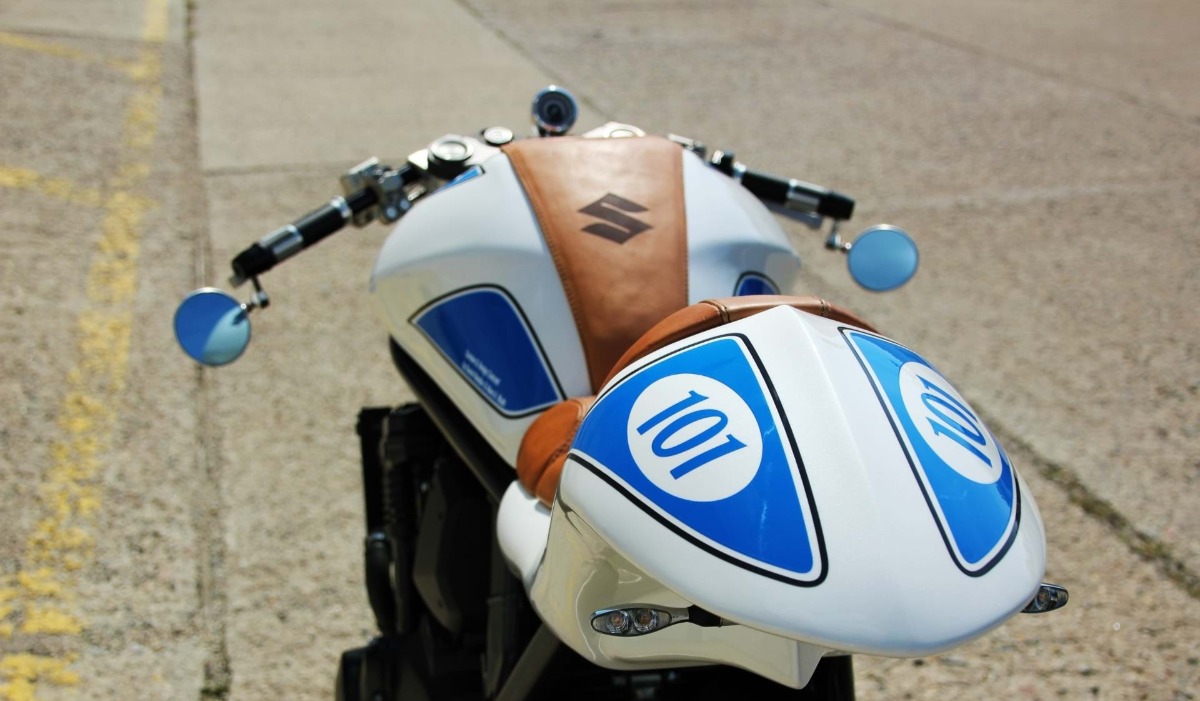 The Suzuki FatMile uses the 1255cc motor from the Bandit mated to custom Cobra Urban Killer exhausts. Swingarm is standard Bandit but the frame has a modified rear subframe and seat unit with a custom seat to go with the new Paaschburg & Wunderlich headlight, GFK front fender and custom paint scheme.
Front forks are 2012-2016 GSX-R1000 which, at 5cm shorter than Bandit forks lower the front end of the bike. Front brake calipers are Brembo monobloc from the same GSX-R1000 with GSX-R discs too. Rear stopping power comes from a four-pot Nissin caliper and B-King disc. The bike is fitted with Spiegler brake lines.
Tacho is a tiny Motogadget Motoscope and PVM wheels don Metzeler Sportec tyres. Rearsets are Rizoma RRC, handlebars are Rizoma Lux, and mirrors are Rizoma Spy-R 80.
Photography:Sven Wedemeyer