Danny Buchan back with Team Green as he joins DAORacing!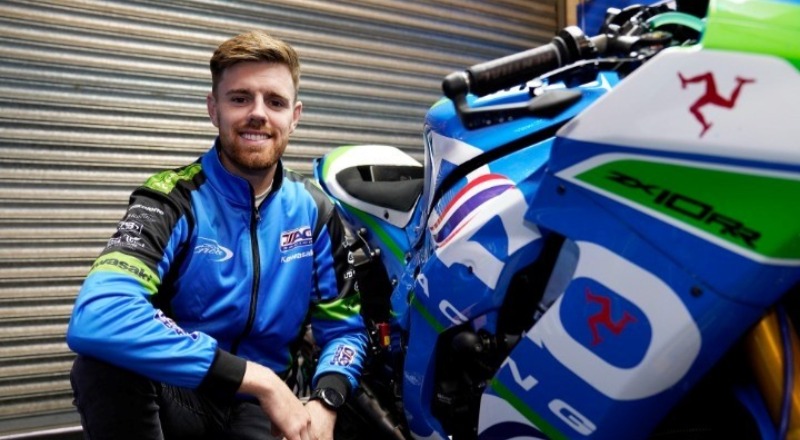 Six-time British Superbike race winner Danny Buchan is returning to theKawasaki family for 2024, having signed with DAO Racing to race their NinjaZX-10RR Superbike in the prestigious BSB series.
Danny has spent a lot of his career racing for Team Green, joining the BSB paddock in 2010, racing a Ninja ZX-6R in the National Superstock 600 class and securing a memorable Superstock 1000 title in 2014 aboard the road-going version of the Ninja ZX-10R, a feat he repeated in 2017.
Danny's best season in BSB came in 2019 when he finished fourth overall on the FS-3 Racing-prepared Kawasaki, and the Essex-based rider will be looking to replicate that form when he joins the DAO Racing squad next season.
The DAO Racing team are focusing fully on the Bennetts British Superbike Championship in 2024, with the experienced squad eager to claim their first rostrum and wins in the series.
Danny Buchan:
"First of all, I want to thank Clarissa, Sommai and Jonny for putting this together. It's no secret that 2023 has been a disaster, but DAO Racing can see potential in me, which is massive! The team has clear ambitions to become regular podium finishers and race winners, and that's always the goal of a racer.
I feel very proud to be part of this project and obviously excited to be jumping back on a bike I've got good memories with. The Kawasaki ZX-10RR is in good form currently in BSB, so with a winter's test plan and lots of laps, I'm hoping we can get right to it and have a good first season together. Thank you to my supporters, sponsors and everyone who has stayed so positive around me this season. Roll on 2024!"
Ross Burridge, Head of Marketing & Racing Department at Kawasaki UK:
"Danny has been part of the Team Green family for many years now, and it's great to have him back on board for next season! Although it's clearly been a tough 2023 for him, we know he has the talent to run at the front of the Superbike class, and now he has joined this extremely experienced team with a good crew around him, we're confident he will hit the ground running in 2024."