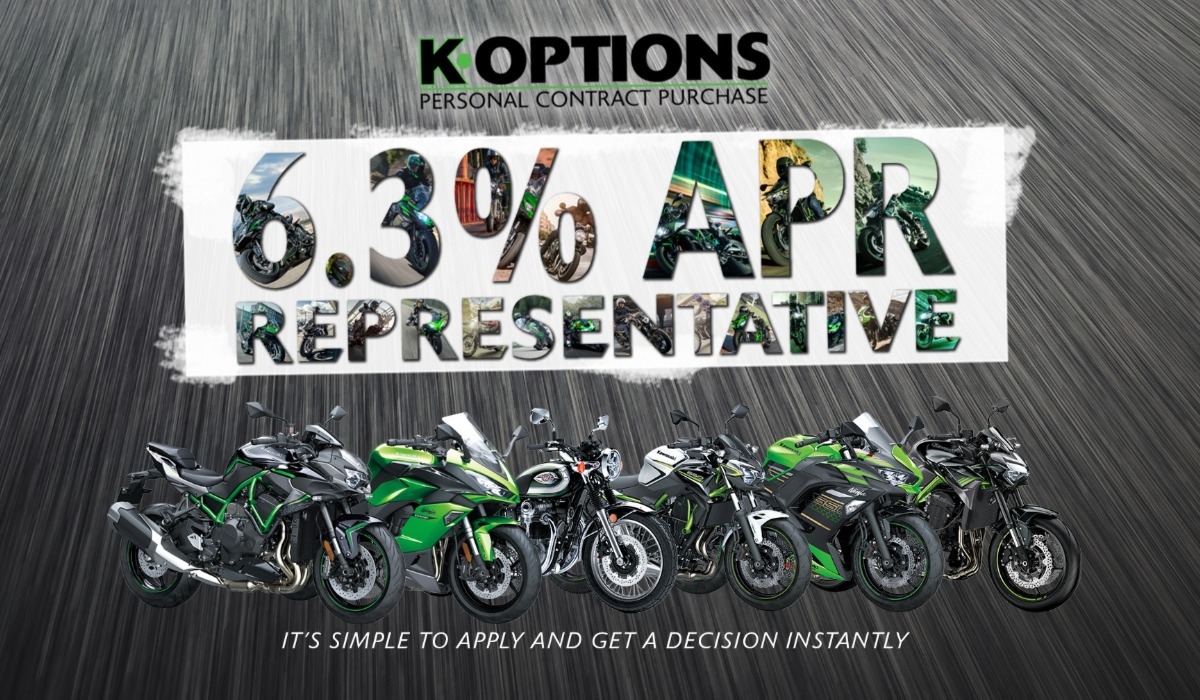 Riding away on the Kawasaki of your dreams may be easier than you think, thanks to the latest Hire Purchase (HP) and Personal Contract Purchase (PCP) finance offers from Kawasaki Motors UK.
With a range of HP and PCP offers available, customers can tailor the offer that suits them by visiting the Kawasaki Kalculator and selecting their chosen model, accessories and available deposit to determine the monthly repayments. They can then send their final choice direct to their local dealer or simply print it out and take it to the dealer themselves.
6.3% APR Representative Personal Contract Purchase (PCP)
All road bikes over 300cc are available with 6.3% APR Representative on a PCP finance agreement The 2020 model range is now available, including the Ninja 1000SX, all-new Z H2, and W800.
Arranging finance through Kawasaki K.Options is simple and easy to apply for, so you can swiftly get the keys to your dream Kawasaki.
Visit the Kawasaki Kalculator or find your nearest Kawasaki dealer to obtain a personalised quote.
Credit is subject to status and is only available to UK residents aged 18 and over. Finance offer available through Kawasaki Finance, a trading style of Black Horse Ltd, St William House, Tresillian Terrace, Cardiff, CF10 5BH. Finance offer ends 31/03/2020.
Kawasaki dealers throughout the UK and Northern Ireland will host their highly anticipated annual open evening, Green Friday, on 28th February 2020.
Customers will be given the opportunity to be one of the first people in the UK to see the new 2020 Kawasaki range and enjoy your local dealerships hospitality and entertainment.
Attendance is by registration only and each registered customer will go into a draw to win one of the following national prizes*:
1. 1x ticket for a Kawasaki Days, Germany Tour with Dragon Moto on 21-26 May 2020. For full details on the tour and what is included, please visit www.dragonmototours.co.uk
2. A pair of World Superbike VIP hospitality tickets at Donington Park on 3-5 July 2020
3. Club Kawasaki jacket
In addition to the national prizes, each Kawasaki dealership will select a winner on the evening for a Motorcycle Traveller book and DVD by legendary film creator Peter Starr and MCIA bike covers.
Kawasaki supercharges forward with brand-new models and significant model updates in 2020. Our world-beating litre engine is boosted beyond belief with supercharger technology from the unrivalled H2, in the all-new Z H2. The timeless Sugomi style exudes Kawasaki DNA, elegant colour details, full TFT screen and a chrome air intake combine tradition of the Z with the technology of the H2. The 2020 Ninja 1000SX marks the fourth generation of a successful sport touring platform. Cleaner emissions with the same great performance, sportier, more dynamic new styling, a single-sided muffler and all-LED lighting feature on the new spec list. Sport and Touring capability; the 2020 Ninja 1000SX truly offers the Best of Both Worlds. In the modern classic sector, the new W800 offers easy handling and a high level of craftsmanship. Of the three modernised retro models in the W family, the W800 is the truest to the looks and feel of the original W.
In addition to the new models, the Ninja 650, Z650 and Z900 received significant model updates. The Ninja 650 and Z650 both now feature a full-colour TFT screen with smartphone connectivity, a new LED headlight and Dunlop Sportmax Roadsport 2 tyres. The Z900 features all-LED lighting, a TFT screen with smartphone connectivity and integrated riding modes that link Kawasaki Traction Control and Power Modes to suit a given riding situation.
See these new models and more at your local Kawasaki dealership on Friday 28th February. To register your attendance for Green Friday, simply fill in the registration form and select your local participating Kawasaki dealer. If you are looking to try out one of our 2020 models, you can also request a test ride through this form and the dealer will be in contact to arrange a suitable date and time for your test ride.
*The following terms and conditions will apply to the National and Dealer prize draw:1. The prize draw is open to UK and Northern Ireland residents aged 18 and over.
2. Participants must hold a current UK motorbike licence for all test ride bookings and have a valid email and postal address to participate.
3. Participants must supply full details as required by the enquiry form. No responsibility is accepted for ineligible, incomplete, or fraudulent entries.
4. Information provided by participants in registering for this event will only be used by Kawasaki Motors UK and the chosen Kawasaki Dealership in future, if entrants have provided permission.
5. You have the right to change your details held by us or withdraw your consent at any time by contacting the Customer Service department, Kawasaki Motors UK, a branch of Kawasaki Motors Europe N.V, 1 Dukes Meadow, Millboard Rd, Bourne End, Bucks, SL8 5XF.
6. No entrant information whatsoever will be made available to third parties.
7. This draw is not open to Kawasaki employees, dealers, dealer staff or contractors of Kawasaki Heavy Industries, Kawasaki Motors Europe and Kawasaki Motors UK or any person directly or indirectly involved in the organisation or running of the draw or their direct family members.
8. Each qualifying participant can enter the free draw to win the advertised prizes. Duplicate entries will be deleted.
9. The competition closes at 1:00pm on Monday 24th February and Kawasaki Motors UK will draw the prize winning customer details at random at 2:00pm on Monday 24th February.
10. The 1st national prize is valid for a Dragon Moto Tour to Kawasaki Days in Germany on 21-26 May 2020 only. If the winner is unable to accept these travel dates, fails to arrive by the departure time or does not hold a valid passport, their prize will be forfeit and the winner shall not be entitled to any form of compensation.
11. A pillion partner ticket can be purchased for the Kawasaki Days, Germany Tour by the winner with a 15% discount off the RRP. To book, please contact Geraint or Jan on 07816 396614 or email
[email protected]
12. For full Dragon Moto terms and conditions please visit
www.dragonmototours.co.uk
13. The prize as described is available on the date of publication. Should the prize become unavailable, a substitute tour of equal value shall be provided. The prize is non-transferable and there are no cash alternatives.
14. A member of the KMUK marketing department will contact the dealerships directly to advise them of their winning customers details. An email providing further information about the prize, and how it will be coordinated, will be sent from KMUK to the winning participant within five working days of the draw. The winning participant will then be required to confirm acceptance of the prize by replying to the email within seven days of this date. Following acceptance of the prize the winning customer's details will be shared with Dragon Moto Tours.
15. 13. If a winner does not confirm acceptance of the prize within seven days, they will automatically forego the rights to claim the prize and a new winner will be chosen from the winning customers who were successful in reaching the final stage of the draw.
16. The decision of the promoter, Kawasaki Motors UK, is final. No correspondence will be entered into.
17. KMUK and Kawasaki Dealerships reserve the right to use photography of the event and competition winners on social media channels.
18. By entering the draw participants agree to be bound by these conditions.
19. For KMUK's full privacy policy please visit:
www.kawasaki.co.uk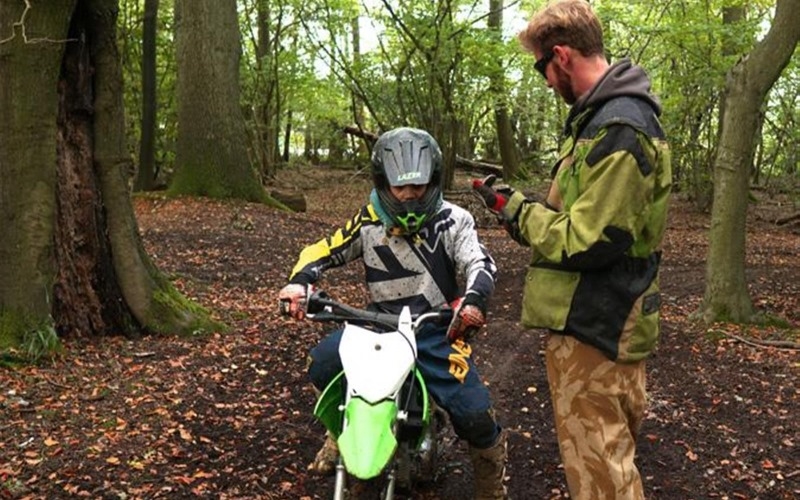 We check in with the team at Chiltern Young Riders and find out what has made the outfit so successful over the last three decades…
West of Hemel Hempstead in the beautiful Chiltern Hills nestles the Chiltern Young Riders dirt bike track. Based in Berkhamsted, Chiltern Young Riders cater to budding young motocross and off-road riders, covering everything from balance basics to sky high freestyle motocross coaching.
Chiltern Young Riders have seen 18,000 plus students tear it up at the complex since their inception. The team are focused on coaching anyone from first timers to more advanced motocross and freestyle motocross riders, with students from as young as four years old to a recent customer aged sixty five.
"Our coaching is tailored to the individual with ample instructors per session. Groups don't exceed six students and we have three instructors on hand so we can pull anyone aside and give them some personal guidance at any point in time," said owner and mastermind behind Chiltern Young Riders, Simon Newell.
Driven by his desire to give young riders a leg-up before they tackle off-road riding and possibly eventually on-road riding, Simon has a profound desire to see his students develop, make sure they have fun and build lasting relationships in the process.
"I had my first motorbike at the age of eight. I couldn't start it and couldn't reach the ground, so I was constantly calling on the farmhands for assistance. I loved it but I was on my own with learning so it was a health and safety nightmare, but that was a sign of the times. I progressed on to the road and then became the youngest Advanced Motorcyclist ever to pass. I then became an instructor for the RAC/ACU training scheme. It was very successful and then dropped off when the CBT came in and I stepped away from training to become a lawyer. At thirty years old, my daughter turned eight and being the same age I was when I got my first bike, I bought one for her. That was the start of CYR (Chiltern Young Riders)," Simon said.
"I was teaching my daughter in a field, her friends started coming along, then it became serious and I ended up getting insurance for the training. I put an advert in the paper for motorbike lessons and I filled 40 places in the first week – since then we haven't missed a weekend of training for 30 years!"
The facility caters to young and old however a thorough assessment takes place before riding to ensure each participant is willing and able. All motocross riding equipment is provided and students simply need to turn up, or they can bring their own gear if preferred.
The onsite Freestyle Motocross (FMX) training focuses on hitting big air with guidance given to help riders nail just about every trick up to and except a backflip. "The relevance of the FMX training is in getting our riders used to the big ramp and big air, which can be handy for the track if the riders want to pursue a motocross or supercross pathway. The entire venue is run in a controlled environment and we pride ourselves on always being alert to the possibility of a serious accident or claim and thus far we have been fortunate not to experience either", commented Simon.
Long distance and overseas customers will be pleased to learn of the expansion plans for the venue which will see an accommodation sector built to house families who have travelled from far and wide. Moreover, arrangements for a swimming centre are in motion and Simon plans to provide lessons at the venue as well through his daughter's swimming school Aqua Dragons.
CYR and Kawasaki have been in association for all of the thirty years since CYR started teaching. Simon recalled he could buy a KX80 for under £700 and a KX60 was just under £500!
Kawasaki have partnered with experience providers around the UK including Lee Dunham Racing, Seven Seven 2 MX, MX Try Out and more. Find more details about your nearest Kawasaki approved experience provider HERE.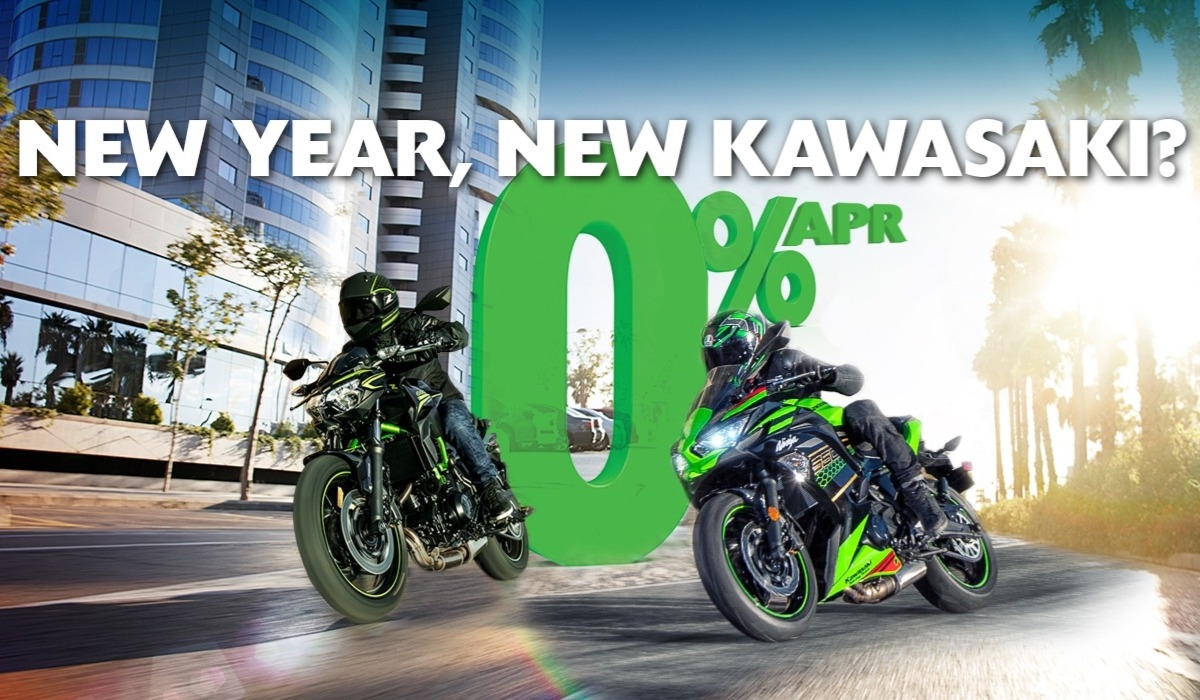 Available on new 19/20MY Kawasaki Versys 650, Ninja 650, Z650, Vulcan S, Ninja 400, Z400, J300, J125, and new 2019 Z900 models.
Kawasaki delivers a wide range of precision engineered motorcycles that spans from adventure tourers, to exhilarating sports bikes and scooters for negotiating the urban jungle. There is a Kawasaki made to suit most riders out there and for a limited time, Kawasaki are offering 3 years 0% APR Hire Purchase on the models listed above, helping to make the unforgettable experience of owning your own motorcycle one step closer.
Click here to tailor the perfect deal for you on the Kawasaki Kalculator.
Terms and Conditions:
Credit is subject to status and is only available to UK residents aged 18 and over. Kawasaki Finance, a trading style of Black Horse Ltd, St William House, Tresillian Terrace, Cardiff, CF10 5BH. Finance offer ends 31/03/2020.
Offer valid through participating Kawasaki dealers. A minimum £99 deposit is required. Only available on new 19/20MY models including Kawasaki Versys 650, Ninja 650, Z650, Vulcan S, Ninja 400, Z400, J300, J125, and new 2019 Kawasaki Z900 models. Offer available for models purchased between 02/01/2020 and 31/03/2020.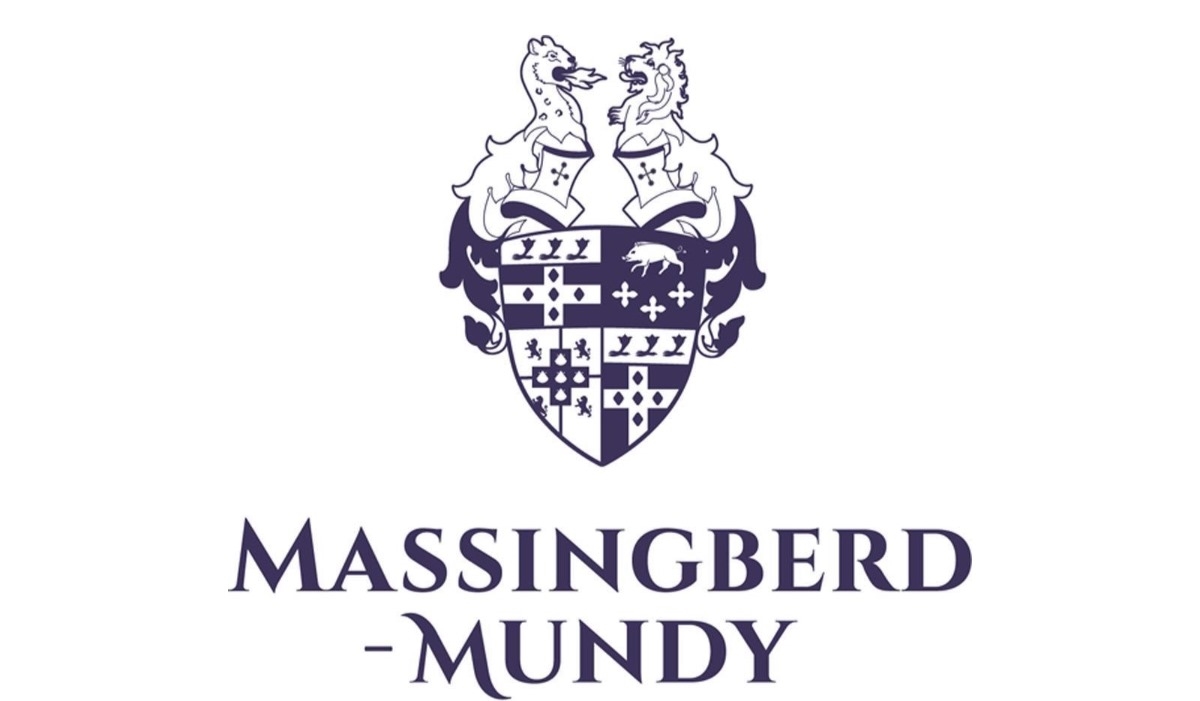 Lincolnshire-based Massingberd-Mundy has partnered with Kawasaki Motors UK to become the title sponsor for Team Green racing in the 2020 British Superbike series.
The move is a first for Team Green and will see Kawasaki machines across all classes compete under the same team name of 'Massingberd-Mundy Kawasaki' and run the same livery. The all new Team Green structure will reinforce Kawasaki's commitment to both the series and provide a ladder for talented riders to climb as they progress throughout their racing careers.

Massingberd-Mundy products are produced on the South Ormsby Estate in the Lincolnshire Wolds Area of Outstanding Natural Beauty. The company is best known for its Massingberd-Mundy Lincoln Red Beef, produced from one of the world's largest herds of rare 'original population' Lincoln Red cattle which are reared on the 3,000 acre estate and it will soon launch a collection of dry gins in 2020. Already having supported the championship for several years, the new partnership will see Massingberd-Mundy step up to title sponsorship status for the first time.

Massingberd-Mundy shares the Team Green ethos of young rider development and the vision of offering a platform to move up through the ranks of BSB racing, with the ultimate goal of becoming a rider for Kawasaki's official Superbike effort. By bringing all the Kawasaki supported teams under one banner and working together more closely than ever before, Kawasaki believes that there has never been a more direct pathway to the top.

With Kawasaki-supported teams such as FS-3 Racing, Gearlink Kawasaki, MSS Performance and more, all featuring a talented rider line-up, the Massingberd-Mundy Kawasaki brand will attract a great deal of attention – hopefully at the front of the field!

As well as being available online, Massingberd-Mundy products will be on sale to the public at all twelve rounds of the British Superbike Championship next year. These will include the soon-to-be launched Massingberd-Mundy Dry Gin.

Jon Thornes, Custodian of South Ormsby Estate, home of Massingberd-Mundy said, "I've been involved in British motorsport for many years both as a fan and a sponsor through my various business interests.

"Being able to support the teams and their riders at every level of the British Superbike Championship, from the juniors to the premier class, is hugely rewarding. I think we have a championship-winning team and I looking forward to seeing what 2020 will bring.

"I'm also pleased to be continuing my long-standing relationship with Kawasaki UK and combining my two passions – motorsport and local Lincolnshire produce. Both are synonymous with quality and have a long and respected pedigree."

Kawasaki Motors UK Senior Racing Coordinator, Ross Burridge said he's pleased to see Kawasaki's Team Green racing efforts take this new form, saying, "It's no secret that racing at this level costs a lot of money and it would be very difficult to achieve the results we do without significant support from outside sponsors such as Massingberd-Mundy," explained Ross.

"As a sponsor, they have a passion for racing, and want to achieve success on track, as well as for their business away from the track. We welcome them with open arms for the 2020 season and beyond as we look to retain the championship winning successes of the past few seasons."


Notes to Editors

Massingberd-Mundy products are produced on South Ormsby Estate, a 3,000 acre country estate in the Lincoln Wolds AONB. Massingberd-Mundy products include Massingberd-Mundy Lincoln Red Beef, The Old Rectory Guest House and a soon-to-be-launched collection of dry gins. Massingberd-Mundy products are part of the estate's ambition to support the growth of a dynamic rural economy which protects the area's rich heritage while creating jobs and sustaining livelihoods for local residents. Find out more about Massingberd-Mundy products by visiting www.southormsbyestate.co.uk


Massingberd-Mundy Kawasaki – Team Structure:

FS3 Racing Kawasaki
Superbikes – Ninja ZX-10RR. Riders: Danny Buchan and Lee Jackson

MSS Performance
Superstock 1000 – Ninja ZX-10RR. Riders: Chrissy Rouse and Tom Ward

Gearlink Kawasaki
Supersport – Ninja ZX-6R. Riders: James Westmoreland and Ben Currie

Affinity Sports Academy
Junior Superstock – Ninja ZX-6R. Riders: Eugene McManus and Kade and Luke Verwey
British Junior Supersport – Ninja 400. Riders: Owen Jenner, James McManus and Ash Barnes

Savage Spanner Racing
Sidecars – Ninja ZX-6R. Riders: Ricky Stevens & Ryan Charlwood and Ben Holland & Jed Pilmoor-Brady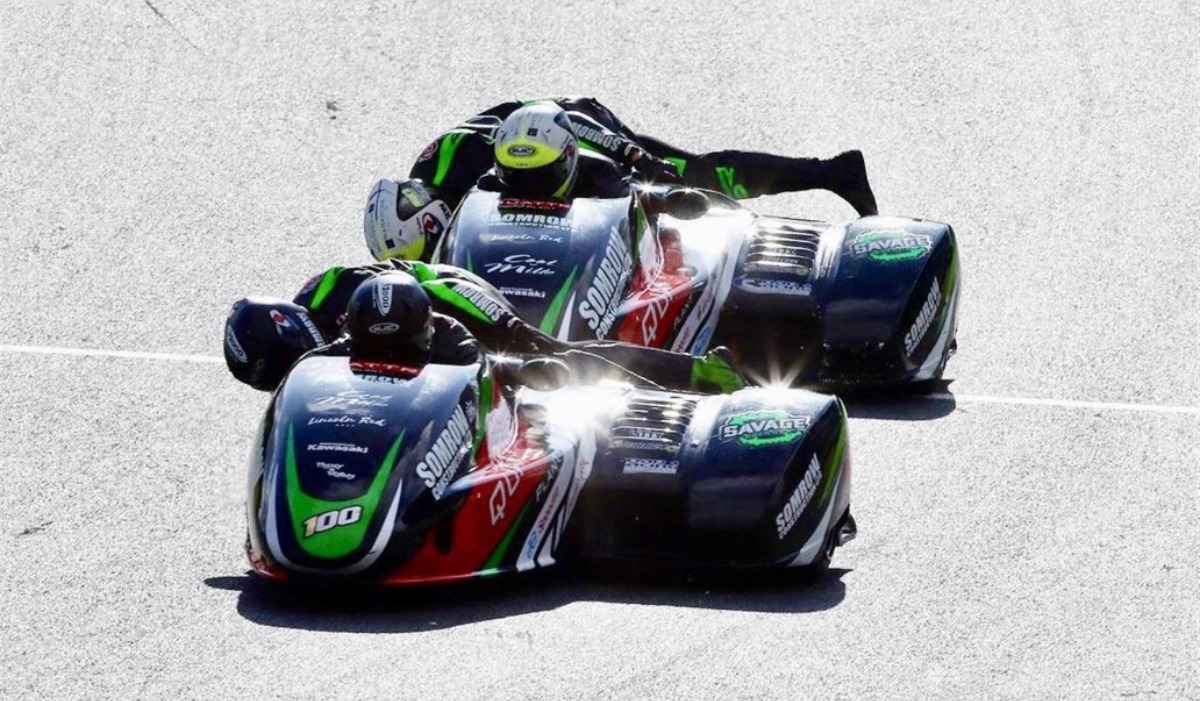 Kawasaki's Team Green program will include a sidecar racing team in an official capacity to compete in the British Superbike Championship for the first time.
The two outfit team will consist of past champions Ricky Stevens and Ryan Charlwood, alongside the Ben Holland and Jed Pilmoor-Brady duo, who will be just as hungry for the title as their crowned counterparts.

Running Kawasaki Ninja ZX-6R engines, both pairings will be grappling for the top spot on the box at every round. An experienced hand at sidecar racing, Ricky Stevens will be managing the team and racing simultaneously.

"We are absolutely delighted to be a part of Team Green for 2020. A strict training regime and bike preparations are all underway to ensure that we are fighting fit for the coming season," commented Ricky with enthusiasm.

"It is with great pleasure that we will be retaining Ben and Jed as our team mates and we are so excited for what lies ahead in 2020 as we aim to take back our British title."

Kawasaki Motors UK Senior Racing Coordinator, Ross Burridge views the maiden project as a promising opportunity to deliver a championship winning Kawasaki package in the sidecar category, saying, "Despite having a connection with Ricky's team in previous years we are pleased to be working with them in a much closer capacity in 2020. They are always 100% committed to racing and give everything they have on track, so with some extra support from Kawasaki I believe they should be in with a chance to regain the title!"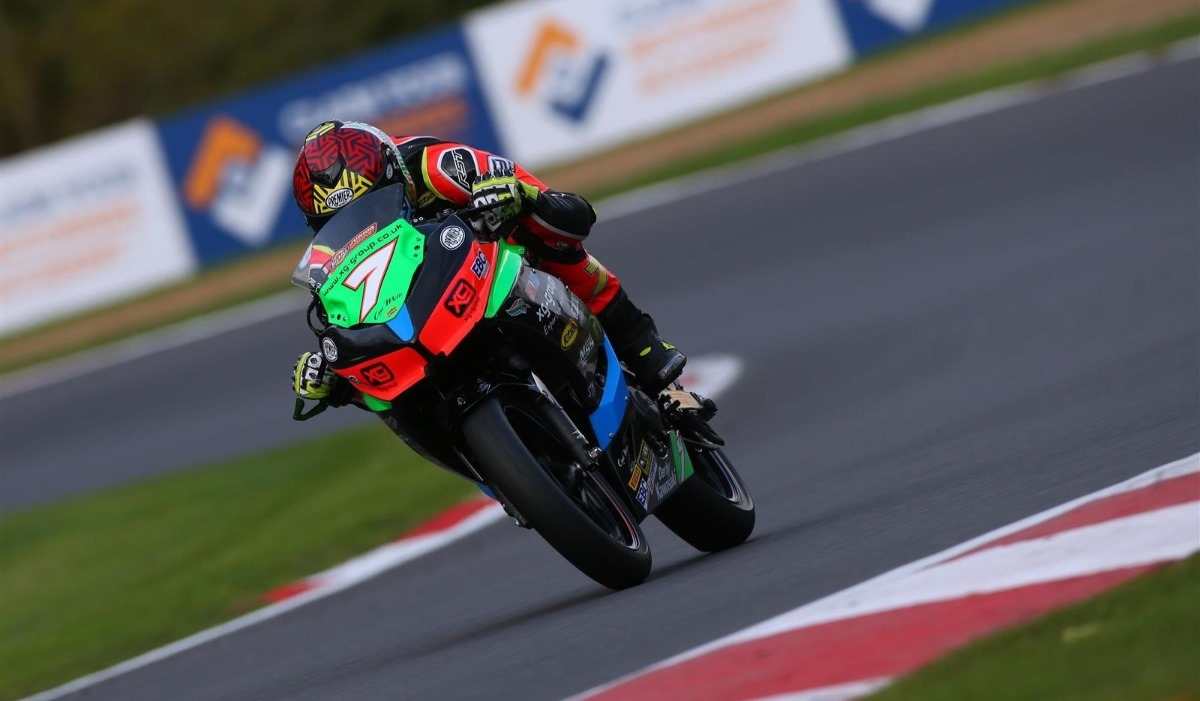 A new entry to the British Superbike championship paddock the Team Green Academy, run by Affinity Sports Academy, will focus its efforts on the Junior classes in the 2020 series representing Kawasaki in an official capacity.
Fielding three riders in both the Junior Superstock and Junior Supersport classes, this exciting youth operation is ready to start dialling in their brand new Ninja ZX-6R and Ninja 400 motorcycles.
The newly-formed team is managed by Dave Hopkinson, a BSB stalwart with Kawasaki in recent times, including a memorable championship title victory in 2018 with the JG Speedfit Kawasaki team. Former MotoGP Manager, Chris Herring will manage the new initiative's commercial activities.
Team Green and the Affinity Sports Academy share the desire to nurture young, talented riders through the early stages of their racing careers. Furthermore, a powerful synergy forms between the two parties who will draw on their experience to aim for nothing short of Championship success in their maiden year.
Riding the Kawasaki Ninja ZX-6R in the Junior Superstock class will be brothers, Kade and Luke Verwey alongside Eugene McManus.
Completing the stellar line-up in the entry level class of the series, and riding the 2019 Championship winning Ninja 400 will be Owen Jenner and James McManus. In addition, 2019 Team Green Junior Cup winner Ash Barnes will be stepping up to round out the squad.
Bursting with optimism and proud to be supporting British circuit racing at grass roots level, Team Manager, Dave Hopkinson said, "We're really excited to be able to offer this new program to six young and talented riders. The team structure we have devised is unlike anything else currently on offer in the UK. As you can imagine there's a lot of work ahead of us before the start of the season but I'd like to thank everyone involved who's helping us get there."
Kawasaki Motors UK Senior Racing Coordinator, Ross Burridge is pleased with the new partnership and opportunity to continue enabling the young stars of tomorrow with competitive machinery, saying, "With Team Green always having focussed on rider development from an early stage, we are very excited to have this new academy as part of our 2020 racing project. All six riders were Kawasaki-mounted this season, so to have them all together next season and hopefully fighting at the front of their classes is very cool. To have such an experienced hand as Dave Hopkinson involved with running the team is a great bonus for the riders. Add to that the fact that the riders are using machinery that won so many races across the classes in 2019, we are in for a real spectacle! We wish each rider every success."
President of Kawasaki Heavy Industries Motorcycle & Engine Company, Yuji Horiuchi spoke at EICMA of not just a commitment to the European market, but of a company with a global mission to lead the evolution of two-wheel excitement while recognising a corporate responsibility towards the health of the planet and a sustainable future for everyone.
Further highlights were mention of an Electric Vehicle (EV) in research form that was on show at the impressive Kawasaki booth plus news that Kawasaki would be the first Japanese manufacturer to work alongside Bosch helping to adapt their Advanced Rider Assistance Systems for future Kawasaki motorcycles.
And to underpin Kawasaki's current technology, Horiuchi-san personally unveiled the latest in the Kawasaki supercharged line the awesome Z H2 machine that looks set to lead the field in the naked class in 2020.
Here is the speech:
"It is good to be here in Europe, one of the most important markets for Kawasaki. The passion and loyalty of Kawasaki fans here has a worldwide effect and we at KHI challenge ourselves to continue to surprise these fans rewarding their deep appreciation of motorcycling.
Our models unveiled today show the strength of our commitment to the European market combining the excitement of control allied to safety features and care for the environment. At Kawasaki we are uniquely able to lead the evolution of two-wheel excitement by utilizing our in-house technologies outside of normal automotive technology. Answering this kind of challenge is what Kawasaki engineers live for.
As a worldwide company we have a responsibility towards the health of the planet and a sustainable future for everyone. We believe that powered two wheelers form a core part of our mission to bring fun and excitement to Transport.
Today – at EICMA – we want to deliver an exclusive preview of one such technology with future potential. We have been researching EV – so called Electric Vehicles – for many years and our approach has been typically Kawasaki.
KHI research has so far been based on a mid-capacity donor machine with let us say more "rider features" than current EV machines in the market. We have focused on the riding sensation during road testing combining electric power source – which enables high level of flexibility in torque/power delivery – with gear-shifting capability. The result is a machine delivering good rider feeling in line with our overall mission of Rideology. Rest assured though, we are finding many more avenues to explore to expand the excitement of control on two wheels.

At Kawasaki we also embrace relevant cutting edge market technology. Today I am proud to announce that Kawasaki is the first Japanese manufacturer to work alongside Bosch helping to adapt their Advanced Rider Assistance Systems for future Kawasaki motorcycles. This represents a next step along the path towards accident-free riding – one that can expand and increase riding enjoyment without taking away rider responsibility. Thank you."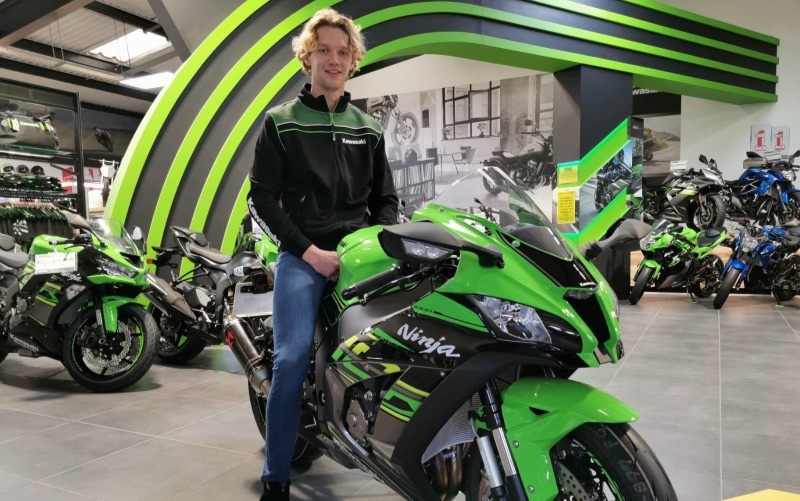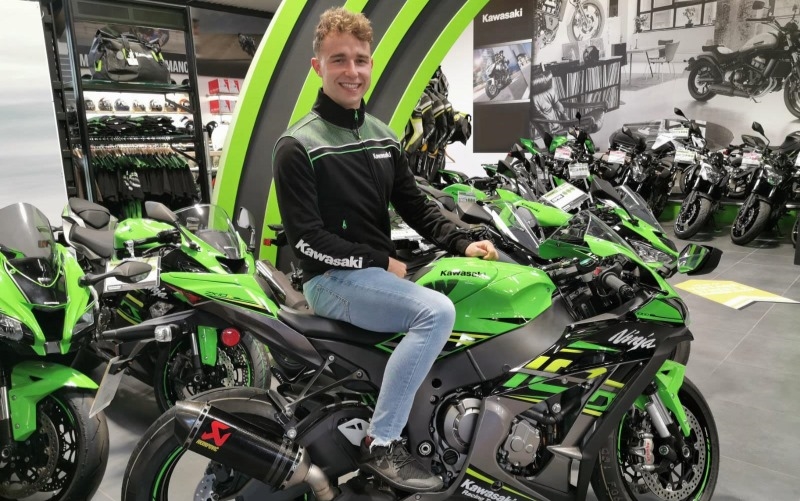 After supporting Kawasaki Motors UK as Team Green Technical Partner for the previous three seasons, MSS Performance will make an eagerly anticipated return to the paddock in a racing capacity next year.
Owner of MSS Performance, Nick Morgan is gearing up to run the official Superstock 1000 entry for Kawasaki Motors UK and Team Green consisting of a two rider outfit that will be challenging for race wins at every opportunity.
Experienced Kawasaki Ninja ZX-10RR rider and previous race winner, Chrissy Rouse will look to go one step further and aim for Championship success under the banner of the highly regarded Colchester based operation.
"I'm extremely happy to be staying on the Kawasaki after really getting to grips with the Ninja ZX-10RR and having a strong finish to the season this year. I'm very excited to get 2020 underway, I believe we have all the ingredients to have a successful campaign & I'm really grateful for the support of Kawasaki, MSS & all the sponsors who are making it happen," Rouse commented.
Joining Rouse will be 2019 Superstock 1000 podium finisher, Tom Ward. Relishing the chance for a maiden Kawasaki Ninja ZX-10RR ride, the upcoming season couldn't arrive soon enough for Ward.
"I'm so excited to be joining MSS Performance and Team Green Kawasaki, it's something I've always dreamed of being a part of! The team looks like great fun and it's mega to have Chrissy as a team mate as we are good friends. We have all the tools to have a successful season, I have a good relationship with the guys from K-tech & I have run their products for the last 5 years so this will help me massively. I just want to say a massive thank you to Nick & Ross for giving me this amazing opportunity," said Ward.
Stepping back into the limelight with a team of his own once again, Kawasaki stalwart, Nick Morgan cannot wait to get the wheels turning with an extensive testing programme planned prior to what is sure to be a competitive season of racing, saying, "After a 7 year absence from the BSB paddock we are extremely excited to be coming back in 2020 as the Official Kawasaki Motors UK Superstock 1000 entry. Having signed Chrissy and Tom, I believe we have every opportunity to fight for the Championship."
Kawasaki Motors UK Senior Racing Coordinator, Ross Burridge can see the podium potential for the MSS Performance effort saying, "Having worked with Nick originally when he ran his team, and more recently as our official technical partner, I am so happy to see him come back with a bang for next season! The rider line up is very strong, and with Nick's unending experience with the Ninja ZX-10RR, I'm sure they will be battling at the front of the field straight from the off."
The 2020 Ninja 1000SX marks the fourth generation of a successful sport touring platform. Cleaner emissions with the same great performance, sportier, more dynamic new styling, a single-sided muffler and all-LED lighting feature on the new spec list. Sport and Touring capability; the 2020 Ninja 1000SX truly offers the Best of Both Worlds.
Increased seat comfort for both rider and passenger is just one of the modifications that also include the debut of Electronic Cruise Control, a Quick Shifter, integrated Riding Modes combining KTRC and Power Modes and 10.9cm all-digital TFT colour instrumentation with smartphone connectivity – making this refined Sport Tourer more attractive than ever.

The new styling accentuates the new all LED lights including head and tail lights plus licence plate light and indicators while grip is delivered via Bridgestone Battlax Hypersport S22 tyres.

Ergonomically thicker, wider rider and passenger seats deliver increased comfort, facilitating longer hours in the saddle with the rear seat cushion being wider, it offers a greater surface area. Couple this with a new design of screen adjustable in no less than four positions – plus the option of a larger accessory screen – and distance riding is enhanced further still for the coming year.

Rider aids that previously included an electronic cornering management function plus intelligent anti-lock braking are augmented by four selectable rider mode options.

For further convenience, a Bluetooth chip built into the instrument panel enables riders to connect to their motorcycle wirelessly. Using Kawasaki's Rideology smartphone application a number of instrument functions can be accessed, contributing to an enhanced motorcycling experience.

Functions include vehicle information such as remaining fuel, distance covered and maintenance schedule. General settings such as preferred units and date format can be adjusted via Smartphone while the TFT screen itself can also show – via an icon – if a telephone call or email has been received by the smartphone plus the screen brightness automatically switches between three rider-set levels to suit the available light.

An up and down quick shifter is standard equipment in 2020 while twin silencers make way for a single sporty silencer mounted on the right hand side. Dynamic sport riding is enhanced by the adoption of Bridgestone S22 tyres while the overall look becomes more sporting with numerous subtle changes to the styling including a new front mudguard.

Touring fans can be reassured that the innovative clean mount accessory pannier system continues for 2020 plus the option of accessory heated handlebar grips and even an under seat USB port as part of a long line of practical and sporty genuine accessory items.

Three new colours appear for the new season, metallic graphite grey / metallic diablo black sits alongside emerald blazed green / metallic carbon grey / metallic graphite grey and pearl blizzard white / metallic carbon grey / metallic spark black.

Sport or Tour, the Ninja 1000SX is more defined, more dynamic and more desirable for the new season and offers 'The best of Both Worlds'.
As innovators and leaders in the ever-growing naked bike class, Kawasaki have not rested on their success and the new Z650 represents a fresh iteration of a justifiably popular middle-weight model.
Crafted using Kawasaki's unique Sugomi philosophy – that matches each engineering plus with a styling plus – the Z650 sits proudly in a Z class that extends from 125cc all the way to 1000cc. And ever since its launch for the 2017 season, the muscular looking Z650 has delighted riders in the middle weight class with its no-nonsense looks allied to a fun and easy riding experience that rewards time served riders as much as those who have only recently been drawn to two wheels.
Engine flexibility from tick-over to the red line and urban manoeuvrability are just two of the Z650's recognised strong points, the confidence inspiring twin is also an ideal out of town and weekend thrills machine either solo or with a passenger who will additionally benefit from a revised and comfier rear seat.
For 2020, the Z takes a giant stride forwards with the fitment of a stunning multi-function colour TFT meter with a 10.9cm screen replacing the previous meters with such items as gear position indicator, shift lamp, fuel gauge and Economical Riding Indicator plus other innovations including Bluetooth Smartphone connectivity. Additionally there's now LED lighting front and rear plus Dunlop Sportmax Roadsport 2 tyres fitted as standard.
Z means style and fashion so no surprise that the Z650 now has the ability to connect to the riders' smartphone for the new season. Pairing via Bluetooth is simple and, via Kawasaki's own Rideology App, functions such as GPS route information and scheduled service information can be accessed in addition to all the normal notifications.
Taking things in the braking and comfort departments to the next level, the 2020 Z650 has a new spec rear seat with deeper and wider padding allowing even greater distances to be covered with a passenger in confidence and comfort.
The visible trellis type chassis of the Z650 remains unchanged with its angular bodywork magnifying the purposeful looks that have made it such a sales hit. And a new look demands new colours so three options will be available in 2020. Candy lime green / metallic spark black is bound to be popular while metallic spark black on its own is going to be a default for a certain type of rider. Finally pearl blizzard white / metallic spark black is the third and final of three great Z650 options.
Updated for 2020, the Z900 maintains the "Exciting and Easy" concept of its predecessor, while offering the next step in aggressive Z Sugomi styling.
A host of advanced new features appear including integrated Riding Modes (combining newly added KTRC and Power modes), new TFT colour instrument screen, Bluetooth smartphone connectivity, all-LED lighting and cleaner emissions.
A combination of greater exhaust chamber volume to accommodate catalyser updates designed with anticipated Euro5 legislation and changes to the exhaust pre-chamber plus silencer creates an exhaust note with greater presence – especially at start-up, idle, and when snapping the throttle.
At the core of Kawasaki's Z offering, the Z900 has been a consistently strong seller within Europe where the naked bike market has grown each year to become one of the dominating style sectors. Into this hotly contested environment the Z900 for 2020 is well prepared for the fight with the addition of Kawasaki's highly praised KTRC traction control and the ability to select from four different rider modes and two power modes.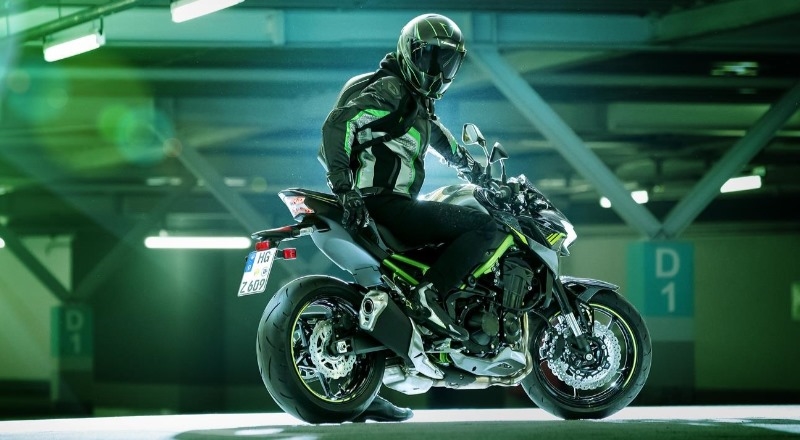 This rider-centric approach extends to the cockpit area where a 10.9cm multi-function TFT meter screen appears for the first time displaying all the essential rider information plus allowing the rider to interrogate certain reporting functions of the machine using a Bluetooth connection via the unique Kawasaki Rideology App for smartphones.
Functions that can be seen on the smartphone screen when connected via Bluetooth include vehicle information such as remaining fuel, distance covered and maintenance schedule. General settings such as preferred units and date format can be adjusted via Smartphone while the TFT screen itself can also show – with an icon – if a telephone call or email has been received. Need power for the phone or other devices? An under-seat USB power socket is just one of the many Kawasaki Genuine Accessory items available for the latest Z900.
Making sure the Z900 tracks in the right direction, the new original equipment tyre is now the much-praised Dunlop Sportmax Roadsport 2 and turning darkness into light, the Z900 is equipped with an LED head and tail lamp plus licence plate light and indicators.
The Z900 will be available in the following new colour options in 2020: metallic graphite grey / metallic spark black plus candy lime green / metallic spark black and pearl blizzard white / metallic spark black with the fourth option of metallic spark black / metallic flat spark black.
Like other machines destined for the 2020 Kawasaki range, the Z900 core virtues are maintained and enhanced to create a machine with the same essential personality just larger and even more refined.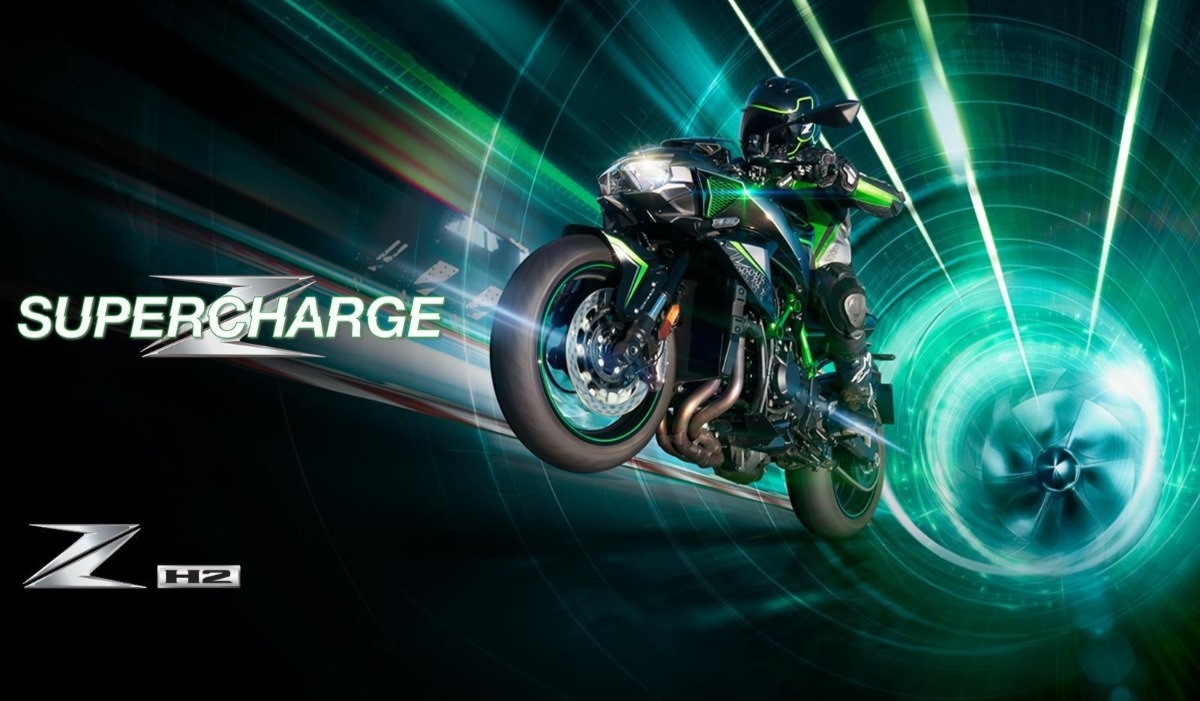 With no less than six new or recently announced models to highlight at Milan's EICMA show – along with a stand bursting with carry over machines in new colours, genuine accessories and racing machinery – Kawasaki has a truly Supercharged presence at the world famous Italian motorcycling event in November.
Already unveiled at the Tokyo Motor Show in October, and teased on video to huge worldwide public reaction, the Z H2 Hypernaked makes its first physical appearance in Europe at EICMA and all eyes will be on this class leading machine with its Sugomi styling, all LED lighting, new trellis chassis, Brembo front calipers and unique balanced Supercharged engine.

Boasting an impressive array of electronic rider aids such as integrated riding modes, launch control, traction control, assist and slipper clutch, cruise control, quick shifter and intelligent advanced cornering ABS, the presence of the Z H2, plus its peak power of 200PS, reveal a machine sure to capture headlines as well as hearts in 2020.

The famous Z range itself is refreshed for the coming season with rider focused changes to the Z900 adding traction control, integrated rider modes and also the same style of TFT meter and all LED lighting, power modes and Smartphone connectivity as on the mighty Z H2. Add a more rigid frame in the swing arm area, newly enhanced acceleration and deceleration feeling allied to a tuned exhaust note and one of Kawasaki's best sellers in Europe just forced itself to the top of the pack again along with its A2 focused 70 kW (adjustable to 35kw) identical in appearance Z900 sibling.

And in the A2 or so-called entry level arena, the Z650 gets LED lights, a TFT meter as well for 2020 and, like all the TFT equipped Kawasaki machines, enjoys Smartphone connectivity using Kawasaki's Rideology app logging machine settings and – according to machine – a variety of other motorcycle and journey statistics.

Partnering the fresh and aggressive styling of the Z650 in the new year will be a refreshed Ninja 650 with an even more aggressive cowl behind which is placed the TFT meter panel. For passengers, the rear seat padding has changed on both the Ninja 650 and Z650 with a wider and deeper rear seat while the Ninja 1000SX receives updates to both the passenger and rider seating. As two of Kawasaki's top selling bikes in Europe – and responsible for bringing many new people to the world of two wheels – the Z650 and Ninja 650 are sure to make a big impression in 2020.

For the Ninja 1000SX, the refinements to the adaptable sports and touring package adds further to this highly popular machine with the addition of electronic cruise control, four selectable rider modes, a quick shifter, electronic throttle valves plus a more aggressive cowl styling treatment (with a 4-way screen offering increased wind protection) and sporty single silencer. For sure this is a Ninja and proud to sit alongside machines such as the Ninja H2 SX but it also has prodigious touring capacity thanks to optional 56l combined capacity colour coded panniers operating on a "one key" system along with the ignition and fuel cap key.

Ninja and Z heritage is joined in 2020 by a machine representing a model line stretching all the way back to 1966. The W800 completes a three-machine model offering for 2020 alongside the current W800 Street and W800 CAFE. Resplendent in chrome and polished metal, the W800 is equipped with a 19inch front wheel and – like the other W's for the incoming season – a new frame, tuned exhaust sound, new ABS brakes and a fuel tank with more volume. Already anticipating Euro 5 legislation, the W800 succeeds comfortably in looking forward while not ignoring its past.

Naturally, in terms of harnessing the corporate strength and achievements of the Kawasaki group for 2020 there is no sign more potent than the totally in-house developed and manufactured Supercharger at the core of the new Z H2 making a four-machine stable of Ninja H2, Ninja H2R, Ninja H2 SX and now Z H2.

Again, Kawasaki unveils new and diverse machinery at EICMA and again the effect will be compelling. Kawasaki at EICMA – Supercharge!
After a strong end to the year with multiple podium finishes, Gearlink Kawasaki are excited to announce their rider line up for the upcoming season.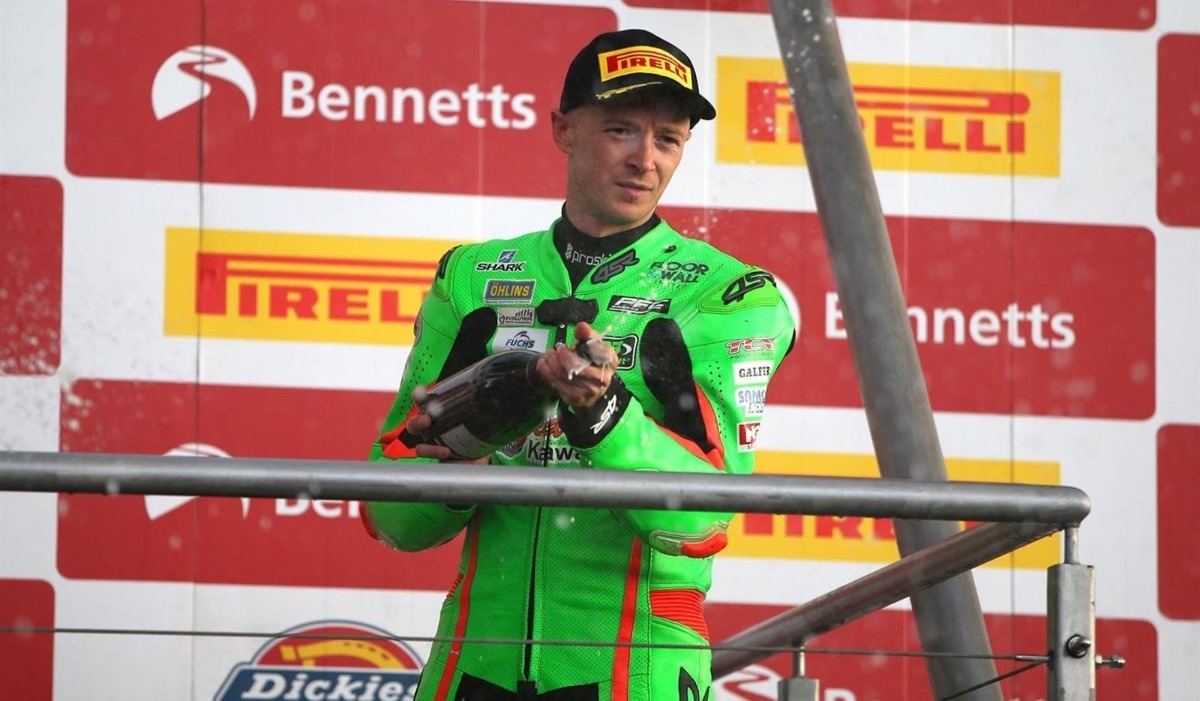 The Salisbury based outfit will continue to focus their efforts in the category they have historically had so much success in, running a two rider team in the BSB Supersport class.

Returning for a full season of racing is James Westmoreland, who is familiar with the team's running gear after taking a brace of podium finishes towards the end of 2019 with the Gearlink Kawasaki Ninja ZX-6R. James will no doubt be eager to extend his podium finishing form into the upcoming series.

Westmoreland couldn't be more pleased with the opportunity to represent Kawasaki and Team Green again saying, "I am really happy to be staying with Gearlink for the 2020 British Supersport Championship. Since returning to the team I've had a great feeling and I look forward to building on what we have achieved in the last four rounds. I first rode for Gearlink in 2015 and this will be my fifth year with the team. I definitely feel at home here and enjoy the environment. Next season is very important, we have a great chance to fight for the championship. Having a talented teammate alongside me will be fantastic as we push each other to be stronger. I have to say a big thank you to Michael De Bidaph and everyone at Gearlink Kawasaki for the continued belief and I look forward to getting started.

The team are also pleased to welcome back 2018 Supersport runner-up, Ben Currie. The twenty four year old Australian will be aiming for one better and focusing on the title in 2020, as he returns to the team and class with more experience from a valuable maiden campaign in the Superbike class with the official Kawasaki team this year.

"I'm extremely excited to be partnering with Gearlink and Kawasaki again. In 2018 we came so close to winning the Supersport championship so next season I want to achieve what we are here for and hopefully get the first Championship title for the team and myself," commented Currie.

Gearlink Kawasaki Team Owner, Michael De Bidaph believes that all the right elements have come together to make the team the most competitive it has ever been saying, "I think that Gearlink have a very strong Supersport line up for the 2020 race season. Both of the riders are a pleasure to work with and I know that they will push each other which is definitely what we need next year after such a disappointing half season this year. However I am under no illusions how hard it will be to try once again to win the championship that has eluded us for so long, because I have seen more talented young riders in Supersport this year than I have seen for a quite a while."

Kawasaki Motors UK Senior Racing Coordinator, Ross Burridge is pleased with the team's final form saying, "After a tough season for multiple reasons in 2019, we are excited to welcome James and Ben back into the team for an attack on the Championship in 2020. Both of these riders are determined to be the one that gives Gearlink Kawasaki their first title in the class, and we can't think of a better combination of talent to do so. No one in that class deserves a title more than Michael and the team, so we are pulling out all the stops to try and help them make this happen! We can't wait to get going!"
The recently launched brace of W800 models from Kawasaki are joined in 2020 by the final machine in the range creating a three model line. Adding a new glister and reflecting the success of the W800 Street and W800 CAFE, the new W800 turns its attentions to the impact created by the original W1 in 1966 and brings the ethos of that machine right up to date for modern taste and legislation.
With the familiar lines of the 35kw, air-cooled 773cc bevel drive camshaft engine at its core, the W800 and its two siblings may have the look of previous W machines but the overwhelming majority of components are new or updated.
Starting with the chassis, the frame is a new construction featuring larger diameter tubes for a more reassuring ride with the welcome convenience of a centre stand as a standard fit item. This thorough approach includes the front forks which increase in diameter to 41mm and – combined with wider wheel rims – make for responsive range of W800 machines with the new W800 having the unique benefit of 19inch front wheel for the most classic of looks. Add deep chrome mudguards and a chrome handlebar and the visual effect is stunning.
From the aesthetic point of view the W800 features a deeply padded "tuck and roll" style seat, meter graphics unique to the model and a paint and graphic scheme that not only evokes machines of the past but does it with a modern twist. Standing back to appreciate the overall impact of the new W800, the sheer number of chromed and polished surfaces impresses, along with the classic lines of the twin exhausts and silencers that have been tuned to appeal to the ear as well as eye.
Technically the W800 also shines with feature's both evident and below the surface that mark it out as a machine that KHI engineers have dedicated much thought to. The new ABS disc brakes front and rear are both efficient and necessary for legislative compliance whilst the overall package is focused on meeting Euro5 requirements as they arrive. Inside the engine there is a clever addition of an assist and slipper clutch that eliminates rear wheel hop on down changes and, of course the most modern of heritage style twins features digital ignition, fuel injection and electric start.
As the original icon, the W series has a place in Kawasaki's motorcycle manufacturing history. With such a strong legacy and loyal following it is only right that for 2020 Kawasaki sets out a model line to appeal to a wide range of rider groups offering style options and genuine accessories to create that final, personal touch. The 2020, W800 has successfully encompassed over 50 years of W heritage and reinterpreted it for a new age of motorcycling while appealing to age old motorcycling virtues and style.
*** See this model for the first time in the flesh within the UK at the Kawasaki stand during Motorcycle Live 2019 ***