After an incredibly tough start to the year for not just MSS Performance but the entire nation due to the Covid-19 pandemic, the Essex based team have decided to concentrate on a return to British Superbike Championship racing in 2021.
Following an eight year hiatus, the team's much anticipated reappearance in the Superstock class is now being postponed even further, a decision that has not been made lightly and is to the disappointment of both Kawasaki and Team Owner, Nick Morgan.
"We have had an extremely difficult eight weeks in business as soon as the announcement was made that race tracks will close due to Covid-19. MSS trade globally so the effect from the pandemic has hit us hard, but we have started to bounce back and we will be more than fired up for the 2021 BSB Superstock 1000 Championship." 
The MSS Performance crew will still be ever present in the British Superbike paddock as the official Team Green Technical Partner. The involvement of MSS Performance will be integral to the success of many other Kawasaki teams in various classes throughout the series, as they provide their expertise both on and off the track.
Additionally the team are excited to still be involved at Junior Supersport level with Australian rider, Seth Crump who is the Son of former Speedway World Champion Jason Crump and will be campaigning the MSS Performance prepared Kawasaki Ninja 400.
Kawasaki Motors UK Senior Racing Coordinator, Ross Burridge said, "Our plans for 2020 across the British Superbike paddock have of course been adversely affected by the Covid-19 pandemic and the impact it's had on many businesses across the country, including race teams. We do however remain confident that we can continue to have an exciting and successful season in 2020, albeit a shortened one and we can't wait to see MSS Performance back on the grid at round one in 2021."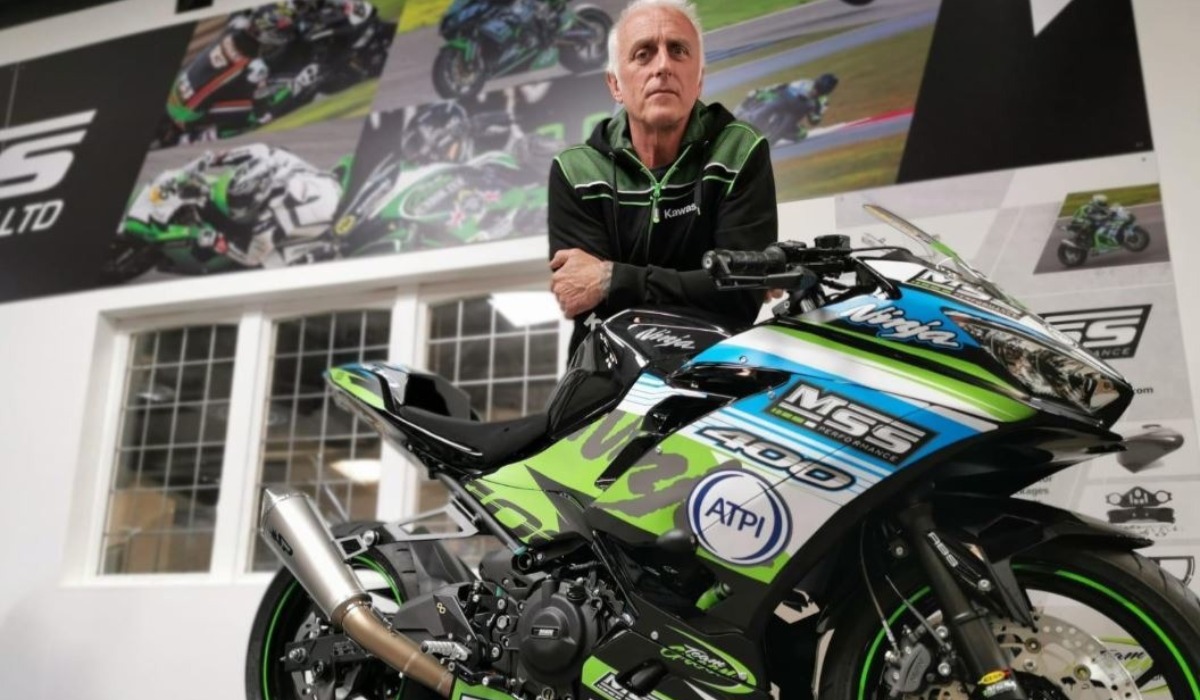 Five-time FIM Superbike World Champion Jonathan Rea will continue his record-breaking partnership with Kawasaki and KRT after signing a new multi-year contract.
Rea has won five consecutive WorldSBK championships as a KRT rider, starting in his first Kawasaki year in 2015. The most successful WorldSBK racer in history, the vast majority of Jonathan's championship points and race wins have been earned while riding Ninja ZX-10R and ZX-10RR machinery creating a legend in the process.
With one race win under his belt already this season, at the only 2020 round to be held so far in Australia, Rea's competitive nature is as strong as ever as he goes for title number six. Signing his new contract demonstrates his intention to build on and extend his winning streak well beyond this current season.
Jonathan's ambition is as sharp as ever, especially after confirmation of his new contract with the most successful modern day WorldSBK manufacturer and team in the paddock. His close connection with Kawasaki and KRT is now globally understood and accepted, and in many ways he has become "the face of Kawasaki racing".
The full support of his wife Tatia, his children and his entire family have been an important element throughout his glittering career, during all the good and more challenging times. The mutually beneficial relationship with his team, one which Jonathan has helped nurture, is an integral part of their combined success.
With current championship leader Alex Lowes already signed with Kawasaki beyond 2020 KRT has moved early in its rider choices for the next era of its overall WorldSBK campaign.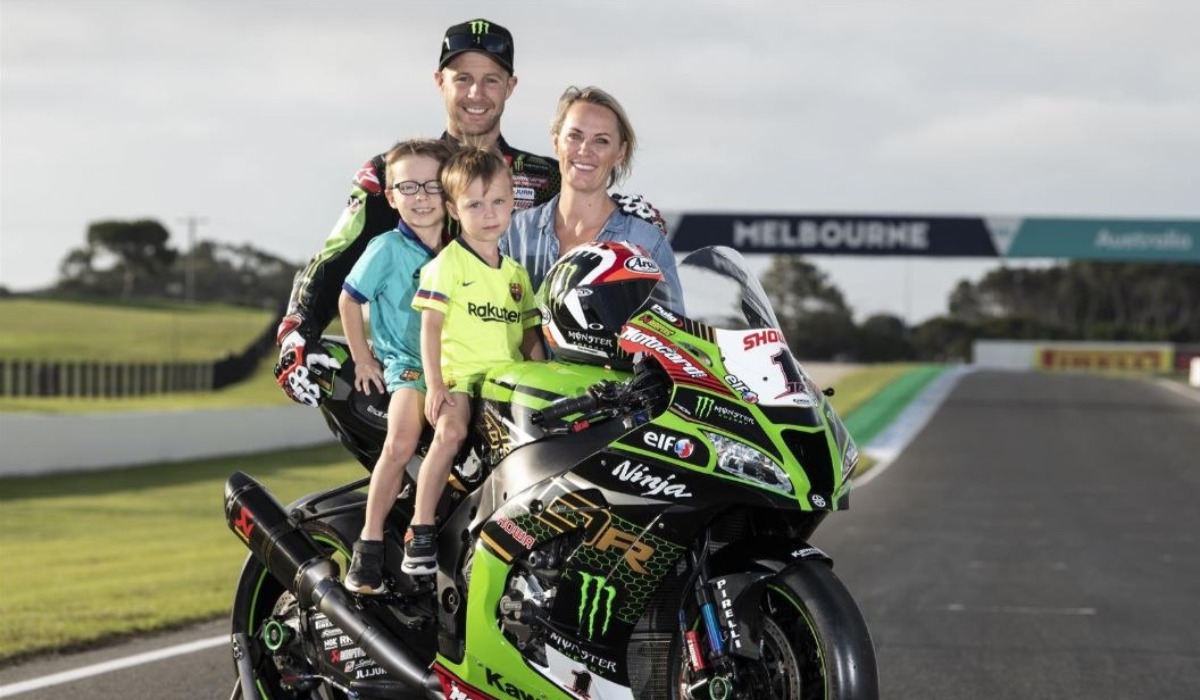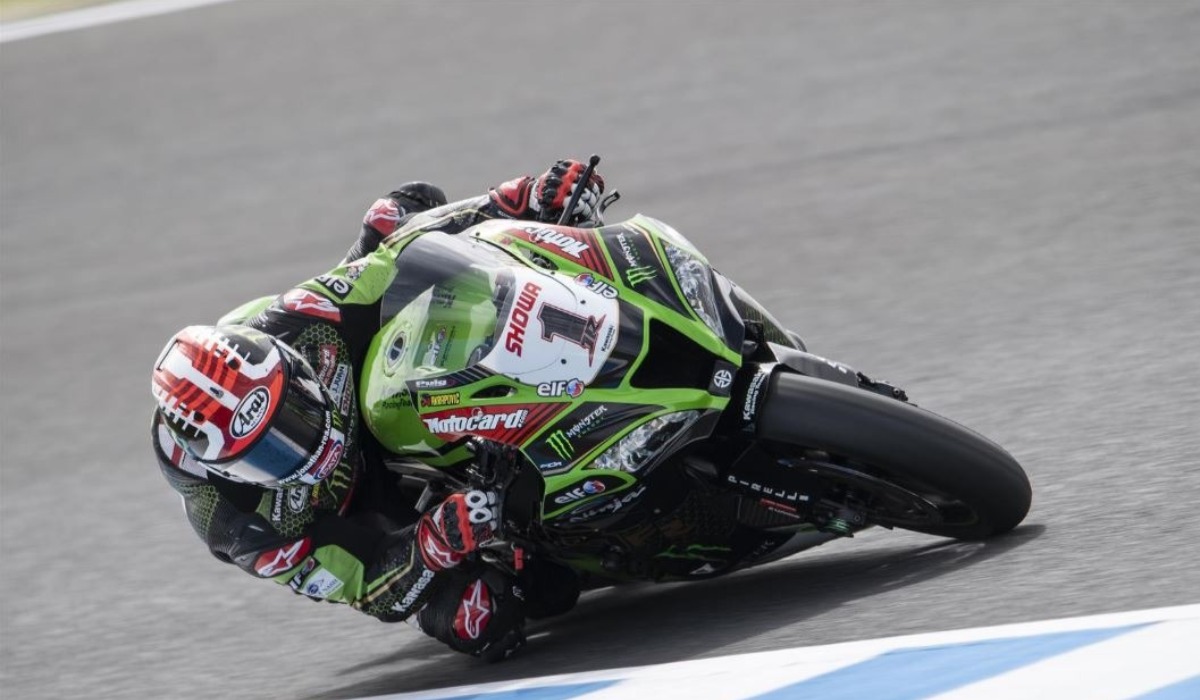 Jonathan Rea, said: "I am super happy to sign a new contract with Kawasaki and KRT. What we have achieved together is incredible. Our success is driven by a great team and of course the base of the project – our Ninja ZX-10RR. I will keep working hard, together with my crew, the engineers at KHI to be in the best condition every single race. This period away from racing has reignited a burning desire to keep winning and continue to improve my skills and the package of our bike. Racing never stands still and all the riders and manufactures are continuing to improve – we must do the same. Now we can fully focus on our 2020 WorldSBK season where racing will restart soon. I want to thank Kawasaki, the team and all my sponsors for their continued support and this great opportunity."
KRT Team Manager, Guim Roda, said: "Everyone in the team is delighted that Jonathan will be with us again. In racing we cannot assume anything until it is completed so we are very happy that JR65 has confirmed his future with Kawasaki and us. Everyone involved understands that this is a long-term project and that continuity and success go hand-in-hand. As a rider Jonathan has incredible talents that are very rare. For sure, to keep him as part of KRT gives us a chance to create yet more WorldSBK and racing history. His pit crew and everyone at KRT are delighted to continue this hugely rewarding professional and personal journey together."
Steve Guttridge, KME Racing Manager, said: "Since Jonathan signed his first deal to race with us in 2015 it has been a dream partnership. Kawasaki as a group had our full focus on extending our relationship into the future. This season, his sixth with us, means that JR is very much part of the Kawasaki family and his record-breaking partnership with the Ninja is revered by our competition and has amazed our fans worldwide. Jonathan – together with his great crew, the team and our engineers – once more has the perfect combination for success. JR's professionalism, approach to racing – and particularly his mentality – have helped us as a manufacturer to define our blueprint to racing success. Together we aim to continue rewriting the history books and breaking records together. The whole Kawasaki family and Kawasaki fans worldwide welcome the new multi-year agreement with Jonathan and we are excited to witness the next chapter of this amazing story unfold."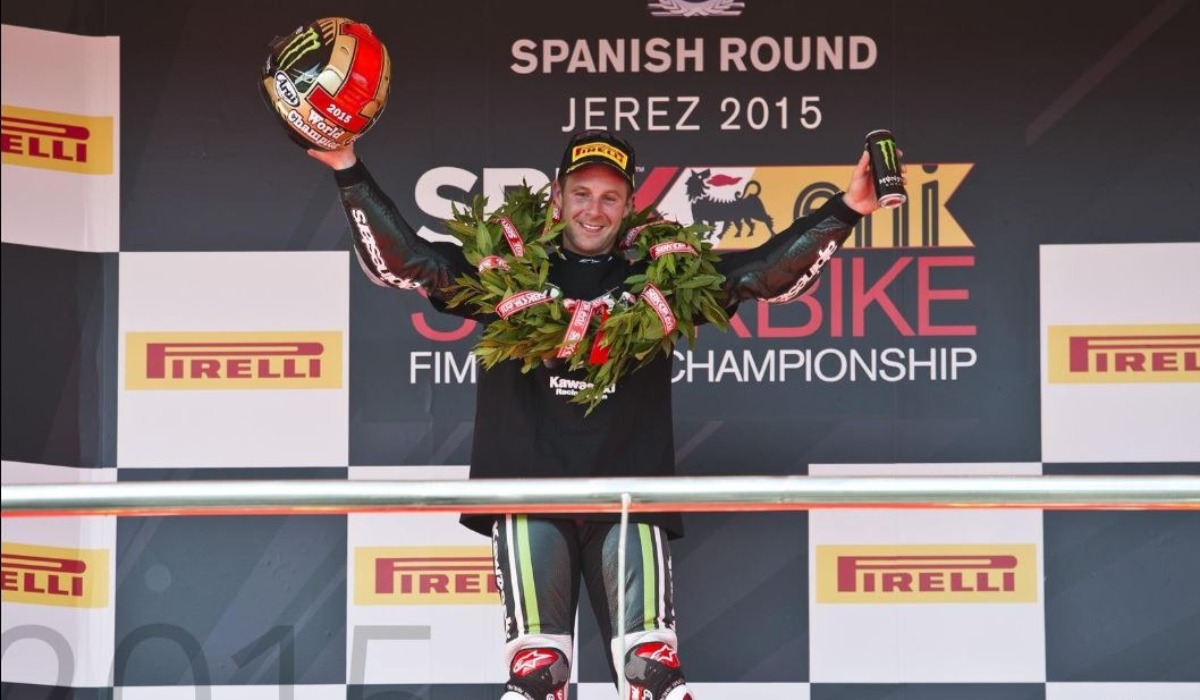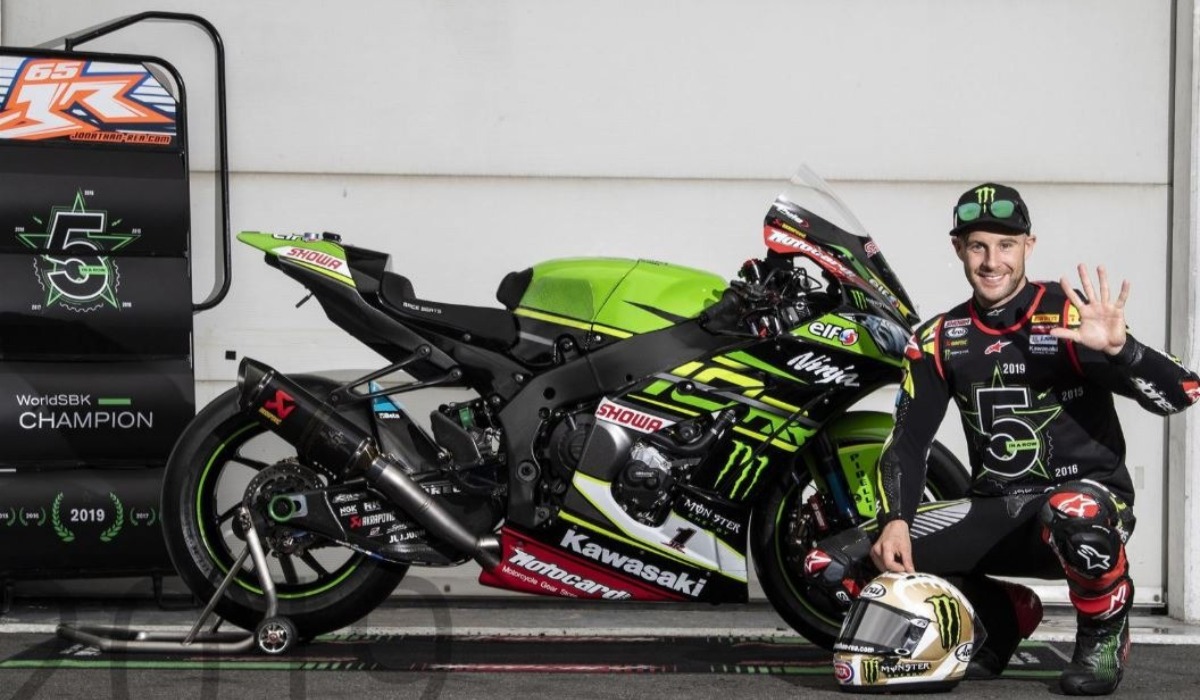 Jonathan Rea WorldSBK Statistics
World Champion 2015, 2016, 2017, 2018 & 2019
2020: Races 3, Wins 1, Podiums 2, Superpoles 0
Career Race Wins: 89 (74 for Kawasaki)
Career Podiums: 170 (128 for Kawasaki)
Career Poles: 23 (19 for Kawasaki)
Kawasaki FIM Superbike World Championship Statistics
Total Kawasaki Race Wins: 148 – second overall
Total Kawasaki Podiums: 437 – second overall
Total Kawasaki Poles: 88 – second overall
#NinjaSpirit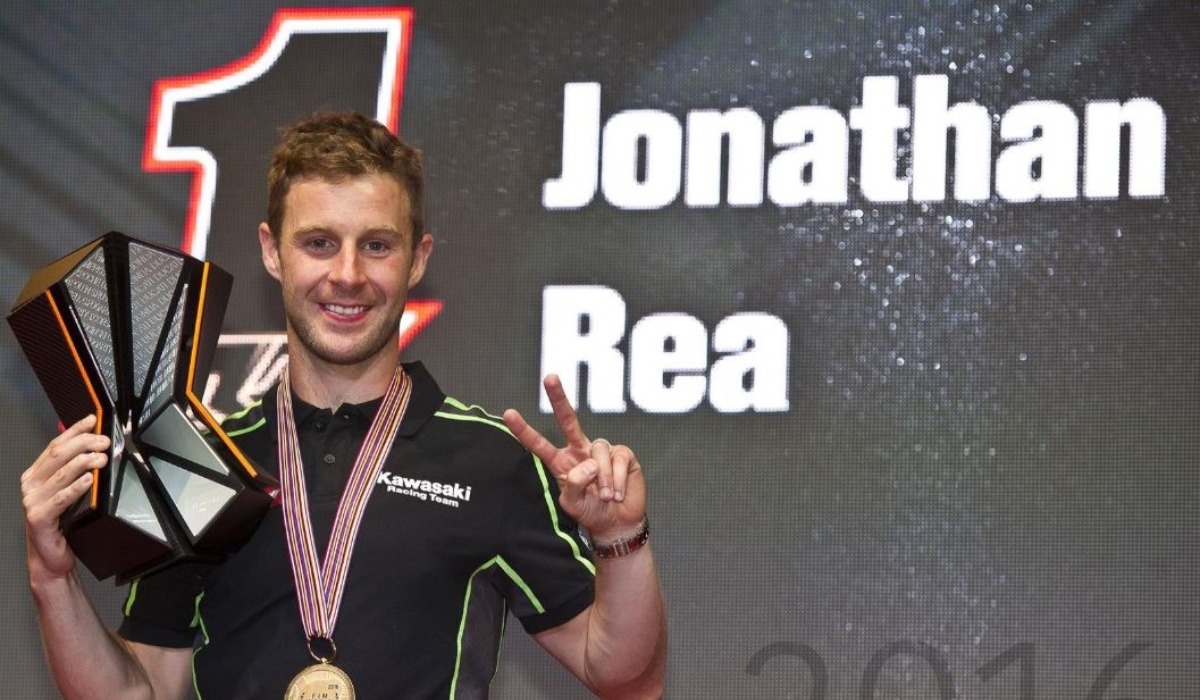 Kawasaki Motors UK are clearly disappointed that this year's Motorcycle Live has been postponed until 2021, however we stand by the decision as it is in the best interest of our customers and everyone else involved.
Motorcycle Live is an event of immense importance in our calendar and our staff get just as excited to attend as customers do, but health takes precedence and operating under 'social distancing' measures will remove the all-important ability to get up close and personal with the latest and greatest showpieces.
The following open letter has been issued from Managing Director of Motorcycle Live, Finlay McAllan:
"Motorcycle Live is all about audience interaction, meeting with friends, climbing onto all the latest machines and trying on the all latest gear. Many of us use it as an annual pilgrimage to meet with friends and family and enjoy a great day out together. And it's not just the public who join us each day – we, alongside our industry colleagues – look forward to the event every year too. Therefore, as you can imagine, the decision to postpone this year's show has not been taken lightly. Our concern for the safety of our visitors, exhibitors and industry colleagues is at the heart of this decision.
"As with any hard decision, we looked at it with a number of different perspectives and factored in various scenarios and restrictions that could be imposed. Running an event like Motorcycle Live under the COVID-19 related restrictions – such as adhering to social distancing requirements, restricting attendance numbers and dictating the direction of people around the hall – all ultimately would have impacted negatively on the experience of those attending and therefore the very essence of the show.
"The whole of the Motorcycle Live team is extremely disappointed – as we're sure that you are too – but rest assured we will continue working behind the scenes to deliver you a fantastic show in 2021. In the meantime, stay safe and look after each other."
Motorcycle Live 2021 will take place from 20 – 28 November.
In the mean time, the best place to view the full range of Kawasaki two wheelers is at your local 
dealer
.
Kawasaki Motors UK are supporting the #UnlockYourFreedom initiative that has been launched by the Motorcycle Industry Association (MCIA) to highlight the reasons why riding a scooter or motorcycle is a great alternative to stay isolated and safe.
Government advice states: ''Consider all other forms of transport before using public transport," therefore increasing numbers of people are looking for reliable and quick modes of transport during the COVID-19 pandemic.
Motorcyclists across the world already know the benefits of two wheels – they're affordable, economical, fun and can help ease congestion. However, the list of advantages has been expanded even further now that being socially distanced is high on people's agendas. Now, choosing two-wheels is a safer alternative to public transport as it allows individuals to remain isolated and a safe distance from others outside of their households.
If you're 17 or over, you can ride a motorcycle or scooter up to 125cc or 11KW having completed your Compulsory Basic Training (CBT). Or if you're 16, you're able to ride a scooter up to 50cc without even passing a test, all you have to do is complete CBT which often takes as little as one day.
Find essential information about the licensing process at the #unlockyourfreedom website, and if you want to learn to ride with Kawasaki, don't forget to look at Kawasaki Rider Training Services – KRTS – for your motorcycle training needs.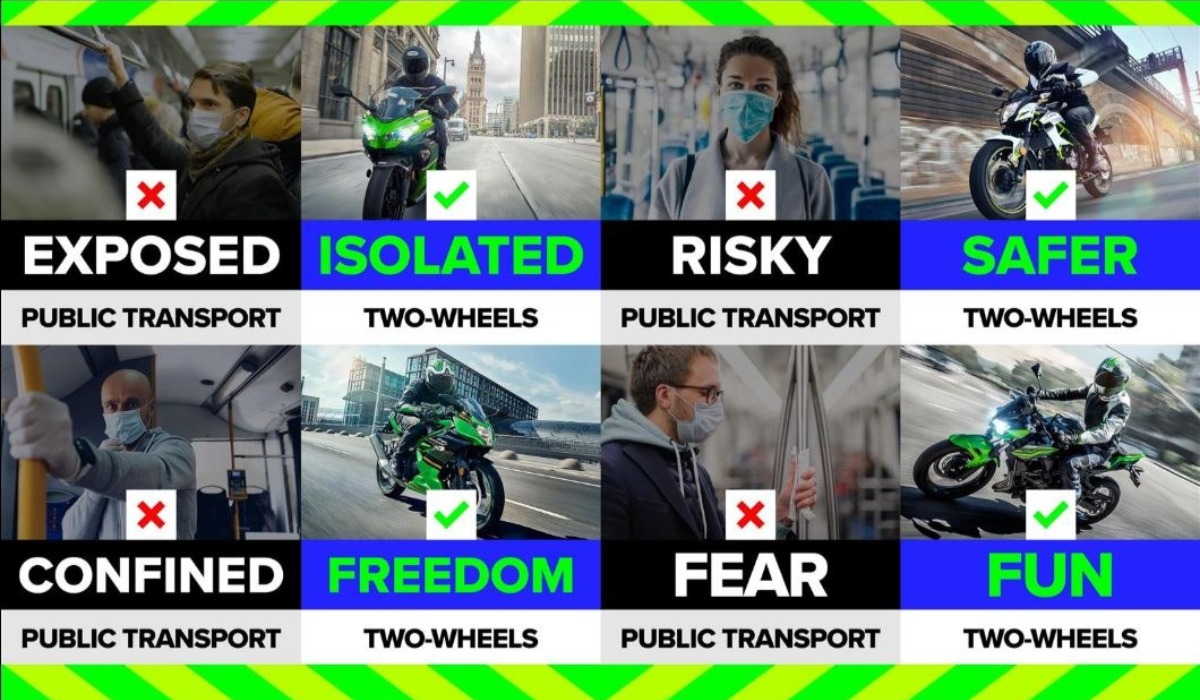 Kawasaki dealers have been given the green light to officially open their showroom doors on 1st June 2020.
The decision to open will be at the discretion of individual dealers and in doing so they have been instructed to operate under strict protocol to help ensure safety of customers and staff due to COVID-19 risk. We recommend that customers contact their Kawasaki dealer directly for more information on operating hours.
*** Please note that this currently only applies to Kawasaki dealers in England. We will keep you updated as more information arises ***
Motorcyclists around the UK are rearing to hit the road however due to the current COVID-19 situation, most of us have delayed our annual spring time ritual of pulling off the dust cover that was keeping our motorcycles warm in the winter!
If you are going to be turning wheels after a prolonged period of motorcycle hibernation, we strongly recommend that you give your ride a thorough check over. But, what does that entail?
We asked our Workshop Supervisor at Kawasaki Motors UK, Ross Symons for tips on general maintenance and some of the items to check before breathing life into your motorcycle again.
In each issue of our Club Kawasaki members magazine, you get to know a member of the Kawasaki UK team. In our latest issue we interviewed Ross Symons, Ross shared what it's like to work at Kawasaki and how he got to where he is today. 
Safety checks, general checks and more checks
Do your lights function correctly, including warning lights and horn? 
Note that the bike needs to be running to check headlamps.
Check tyre condition and pressures, which should be listed on the drive chain guard or in your owner's manual.
Adjust the drive chain if required and lubricate chain well.  
Front and rear padock stands will make this job a lot easier!
Do the brakes bind? This is simply where the wheel does not turn freely. 

This could occur when the bike has been parked with water in and around the brakes from riding or washing, especially if road salt is present and has caused corrosion within the brake caliper area. If they are binding, this will likely require dealer inspection and repair.

Check fluid levels including, engine oil level, engine coolant level, brake fluid levels (front and rear).

Check for any loose nuts and bolts.

Check the steering turns from lock to lock smoothly.

Does the throttle grip operate smoothly?

The clutch lever must have the correct amount of free play and operate correctly. Some bikes are now equipped with hydraulic units. Cable operated bikes require 2-3mm of clearance however not every model is the same so refer to the owner's manual or your Kawasaki dealer for assistance.

Check the side stand and or centre stand operate smoothly and returns fully to the "up" position – lubricate as required.

Is the MOT valid or due? Same goes for insurance, road tax, tax/sorn etc.
Ross Symons also explains why customers should go in for a service based on length of time and not only mileage travelled, saying, "All of our models have service intervals that relate to mileage and time, and should be serviced on which ever unit comes first. One example is brake fluid and if we take the Ninja H2 SX for instance, this should be first changed at 15,200 miles or after 2 years. Brake fluid absorbs moisture over time which can affect the braking performance and therefore is required to be changed both on mileage and time."

Remember, if you feel that anything mentioned above is beyond your skill set or you don't have the tools required, please take your motorcycle into a Kawasaki dealer for a check-up (when it is possible). The tips mentioned above are generalised and each model will have a specific way to address inspections and maintenance – if required we recommend that you refer to the owner's manual or your Kawasaki dealer for assistance.

Finally, the last item on the check list is to enjoy the ride and be safe when you are out on the road again!
Imagine an all-expenses paid trip to Las Vegas where you become one of the first people in the world to ride the awesome, all new, Kawasaki Z H2 at the Las Vegas Motor Speedway… Sound like a dream? – Well, that was a reality for two of our lucky Club Kawasaki members who I took to the States earlier this year as winners of our "Ultimate Z Test Ride" competition.
Read the full story & see the images in the latest issue of Club Kawasaki Magazine – 19. You will need to be a member to gain access so you'll want to join now if you haven't already. 
After a competition was launched at Motorcycle Live last year in which customers were asked to submit a thirty second video of themselves telling us why they should be chosen, the eventual two worthy winners were Andy Sharp and Thomas Bell! Both Kawasaki fans (owning a Ninja H2 SX SE+ and Z1000SX respectively), you can imagine their excitement of being invited to this memorable event. When The Kawasaki chaperone arrived early one Monday morning in February at Heathrow airport, they found two very eager Club Kawasaki members desperate to find out what exactly we had in store for them…
Andy Sharp – "I just couldn't believe I had won! I'm such a huge Kawasaki fan, and had never been to Las Vegas before, so to combine the two and get to experience behind the scenes of an event not normally open to the public was just fantastic!" 
Thomas Bell – "The chance to ride a Supercharged motorcycle on a banked circuit was out of this world! Kawasaki UK and Kawasaki Europe put on such an awesome event, it's something I will remember for the rest of my life!"
Worldwide new model press introductions are usually for members of the motorcycle press only and produce the images and articles you read in publications such as Motorcycle News, Fast Bikes magazine etc. However, for the first time ever customers of ours from across Europe were invited to join the final group of this historic event and truly experience what it was like to become a journalist for a few days. Thomas and Andy not only got to ride the new machine alongside the journalists, but experienced everything that goes on at a launch from meeting the Z H2 Japanese Project Leader to having direct access to a technical team tending to their every need as the machine was set up just for them.
It wasn't all about the bikes though, of course they needed a little R&R to acclimatise to the time difference! So Kawasaki set about taking the guys on a tour of the famous Las Vegas strip, visiting Fremont Street, experiencing the New York New York rollercoaster and we even squeezed in a memorable helicopter ride over the sensational Grand Canyon! Suitably relaxed, they arrived at the awe inspiring Las Vegas Motor Speedway ready to feel 200BHP of Supercharged excitement. Not content with just providing this riding experience, the track also happened to be right next to a US Airforce base, meaning that the riders were treated to the full Top Gun experience of riding bikes with fighter jets flying overhead!
The Z H2 really is a bike for many different types of rider, as Andy and Thomas found out. Just as capable on track as it is on the road, whilst a Supercharged 200BHP sounds intimidating, they found out it really isn't.
Andy Sharp – "What a day! I had never ridden on an oval track before, but I want to again! The Z H2 is fantastic, so fast when you want it to be, but really composed too. It handled both the slow speed and high speed sections with ease. I want one!"
Thomas Bell – "The mid-range power this bike has is phenomenal, it makes it so easy to ride with minimal gear changes, even though you actually want to change gear with both the super smooth quickshifter and beautiful chirp chirp sound of the Supercharger resonating through your helmet!"
Kawasaki whisked the guys back to the Mirage Hotel and a couple of hours were spent on the Roulette table looking back on a brilliant day, whilst hoping the following day would be equally as epic… It was. The Valley of Fire is arguably one of the most breath-taking State Parks in the United States, strewn with beautiful red coloured rock formations. This set the scene for the road riding element, where both Andy and Thomas rode an awesome stretch of winding smooth tarmac, on closed roads, posing for the professional photo and video team as they passed by. Access was then granted to the private Kawasaki website which gave them a selection of stunning images they can show off to their biker friends for ever more! It turned out that they enjoyed the bike on normal roads just as much as on track!
Thomas Bell – "That bike just keeps surprising me! With all the talk about Superchargers and 200BHP, we knew it would be a weapon on track, but out there, at relatively slow speeds on normal roads it works just as well. The route back to the hotel was genuinely the best ride I have EVER had on a motorcycle!"
Andy Sharp – "I have ridden a few track days in my time, but most of my riding is done on the road, so as much as the Speedway was amazing I was really keen to try out the Z H2 on the road. Due to the strict rules in the State Park, the speed limit was quite slow, but it just enabled us to really zone in on what the bike was doing and how it worked at a more sedate pace. It was a dream to ride through such beautiful landscape on such a well behaved machine. Can we go back please?"
All that remained for the two lucky guests was a ten hour flight back home to the UK, but they had had the time of their lives! It was a first for Kawasaki to invite customers to such an event; will we do it again? That remains to be seen, but one thing is for sure, Thomas and Andy are left with lifelong memories! The new Z H2 is an amazing bike, just ask the guys, but why don't you go one step better and try one for yourself by heading to 
www.kawasakitestride.co.uk
 and booking a test ride with your local Kawasaki dealer? Ok, so it won't be in Las Vegas, but trust us, you'll love it.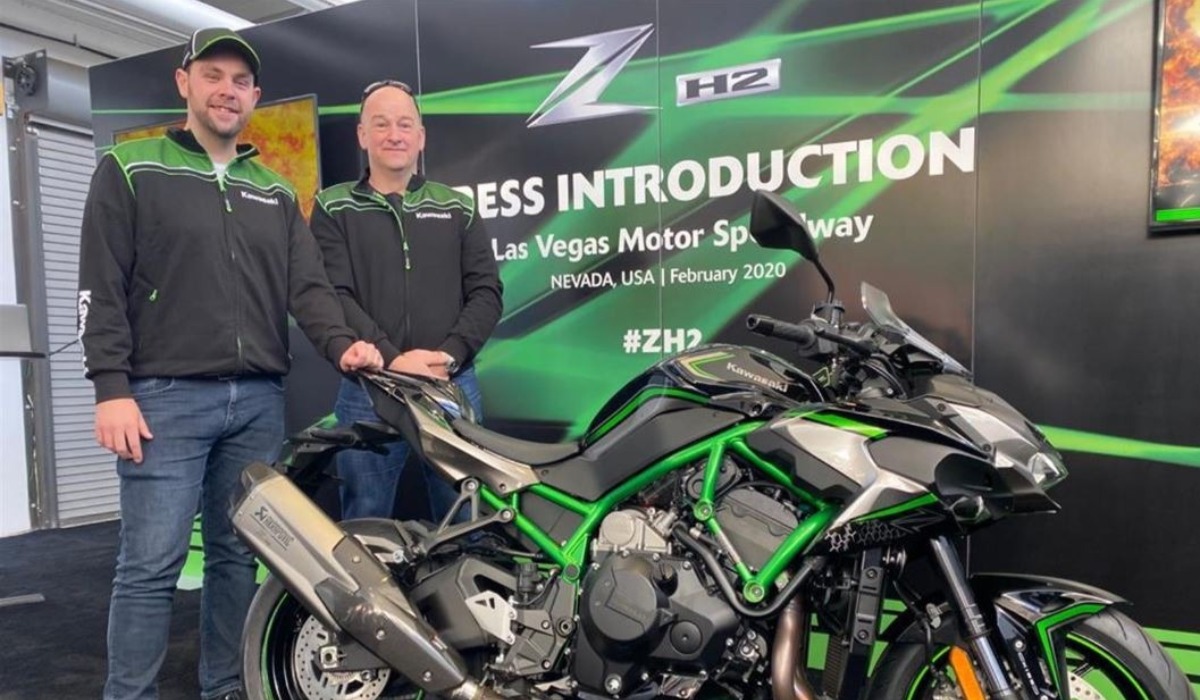 To help fill the void left by the cancellation of the 2020 Isle of Man TT races – the team at Manx Radio will broadcast 7 days of "Mountain Memories," powered by Kawasaki K-Options.
For anyone that has ever visited the island during TT fortnight, Manx Radio is definitely the "sound of the TT," and has been on air since 1964. The station was initially established purely to broadcast the Tourist Trophy races. A team of eighteen staff produce the commentary from around the Isle of Man, with the commentary points around the course changing over time as competitors and their machines have become faster.
With no live on-course action in 2020, Mountain Memories aims to help fans around the world get a TT fix with a week-long broadcast focusing on some historical racing moments from the island, plus fantastic interviews of riders and Team Managers that have taken on the famous 37 and 3/4 mile mountain course.
Listeners will be able to tune in wherever they are in the world via the web at
manxradio.com
, from 8am on Friday 5th June to 6pm Friday 12th June 2020!
– Chris Kinley in Conversation with a line-up of top riders
– The 1975 Senior TT – Hailwood's Comeback
– McGuinness Breaking the 130 lap in centenary year
– 2010 Superstock – Part of Hutchy's 5 in a week
– 1992 Senior TT – Hislop vs Fogarty
– The whole TT 40 years on the Air series. A look back at Manx Radio's coverage from 1964 onwards
– The History Mann looking back to the 1907 TT and the 1911 TT
– Rider's Choice featuring Robert Dunlop, Steve Hislop and more
– Roy Moore's Mountain Memories
– Much more!
As a responsible manufacturer, our prime responsibility and concern during these unprecedented times is the health and well-being of our staff, our dealers and our many customers.
As a result, and as you would expect, we are abiding by all the current UK Government issued guidance and restrictions. Whilst KMUK is still able to provide a high level of service to both dealers and end users, the vast majority of our staff providing that service are working from home. We will of course continue to monitor the situation and act accordingly as the COVID-19 situation progresses.
Dealer Network
Our dealer network are also acting in the best interests of their staff and their customers, and each dealer has taken decisions that they feel are necessary and pertinent in order to abide by Government advice and instruction to ensure everyone remains safe and well.
Some of our dealers have taken the decision to close completely, others have closed their showrooms but kept the Service Dept open for service, repair work and MOT's particularly for emergency vehicles, essential service vehicles and those of key workers. If you need to arrange for a repair, service or MOT, please contact your local Kawasaki dealer directly to establish their current status.
Whilst current Government restrictions in place stipulate that all retail sales showrooms in the UK must be closed to the public, a number of dealers are still available to contact either by telephone or email should you wish to speak to them about future motorcycle collections, the purchase of a new or used motorcycle, or to book a service or MOT.
Customer Service
KMUK's Customer Service function remains active throughout, however allowances must be made as most of the staff will be working from home, and as such it may take a little longer to respond to some enquires. We appreciate that many customers will have questions or be seeking guidance during this time and in response we have prepared a frequently asked questions information sheet which can be found here.
If for any reason the FaQs do not answer your query, please email
[email protected]
, or if you need to speak to someone, please telephone 01628 856750.
We sincerely hope all of our customers, dealers, supporters and friends remain safe, well and healthy during this time of National Crisis.
FAQ's
Q: My Kawasaki finance is due to end it's term in the next few weeks – what are my options if the dealer I bought from is closed during lock down?
A: For all Kawasaki finance related questions – The best action is to contact our K-Options Finance Partner Black Horse. Each situation is specific and they can help find the best solution for you. You can call them on
0344 8248888
or use the 'Manage my Account' online. https://www.blackhorse.co.uk/contact/coronavirus-support
Q: My local Kawasaki showroom isn't open due to government restrictions but where can I get information on different accessories prices and options if I'm wanting to start the research process?
A: If you visit either the motorcycle section of this website or alternatively visit
www.kawasaki-kalculator.co.uk
you can choose the model, colour and fit various accessories. You can also calculate the monthly budgets on either K-Options HP or PCP offers. You can also share your Dream build with your chosen dealer too.
Q: Before lock down I was due to take a test ride on a new Ninja 1000SX. Can I take a test ride during lock down?
A: The UK government has stipulated journey's should only be made if deemed absolutely necessary, unless you use your motorcycle for an essential daily commute, we would recommend contacting your local dealer to arrange a test ride once the lock down period has been ended.
Q: My Kawasaki needs a repair or service work, is that going to be possible with the current Covid -19 restrictions?
A: The Kawasaki dealer network will be operating in the best interest of their customers and their employees, and like Kawasaki UK will be following government advice and guidelines to ensure everyone remains safe.Some of our dealer network intend to remain open to support the repair, MOT and ongoing service of emergency and essential service vehicles and the vehicles of key workers. Under government guidelines, dealer showrooms are now closed to the public until further notice. However, most can be contacted by telephone and email should you wish to speak to them about future vehicle services, MOT and repair requirements. We would advise you to contact your dealership to check if they are open.
Q: I need warranty work completed, however I cannot get my vehicle to a Kawasaki dealer.
A: In the event you cannot gain access for a repair to be completed under the Kawasaki Manufacturer Warranty and the fault was not logged with the dealer before the lock-down period, please contact Kawasaki Customer Service to log the issue. Contact your local Kawasaki Dealer once restrictions have been lifted and it is convenient for you to do so. The dealer will then contact Kawasaki for support.
Q: What happens if my warranty expires during the lock-down period?
A: Careful consideration will be given to support each claim as long as the vehicle is booked in for the repair at the earliest convenience and your machine is covered by the manufacturer's warranty.If your machine's warranty was valid during March 2020, Kawasaki will extend it to help with any restrictions you may face as a result of the governments instructions to stay at home, popularly known as confinement or lockdown. The warranty extension period is as yet to be confirmed, but is intended to match the period during which the use of your motorcycle was restricted by the confinement instructions. Kawasaki will monitor closely the restrictions in place and confirm the extension period as soon as the lockdown restrictions are lifted.
Q: I have a Kawasaki Service plan and I will not be able to get my product into a Kawasaki dealer on time, what should I do?
A: We would advise customers to arrange for their products to be serviced at their earliest convenience once the current COVID-19 restrictions have been lifted and you are happy to do so.
Q: My vehicle has a WarrantyPlus Extended warranty, I might not be able to get my vehicle in before it expires and it needs to be repaired?
A: We would advise customers to arrange for their products to be diagnosed at their earliest convenience once the current COVID-19 restrictions have been lifted and you are happy to do so. Kawasaki UK will also be happy to discuss your claim and log your concern.
All WarrantyPlus and other warranty claims will be considered due to the potential delay due to the current restrictions. Once you are ready to take your vehicle to a Kawasaki Dealer for servicing please discuss your request with them.
If you need further information contact Kawasaki Customer Services on 01628 856750 for guidance.
Stay home, Stay safe and stay Kawasaki.
Kawasaki's North American Manufacturing plant in Lincoln, Nebraska, has put vehicle production on hold amid escalating COVID-19 concerns in the USA. Citing parts supply issues from domestic suppliers affected by American shelter-in-place rules, the company is also among a number worldwide, including Kawasaki's Akashi plant, that have temporarily halted production.
However, during the week of March 23rd, Kawasaki was contacted by one of the largest hospitals in the Lincoln area and informed that they were running out of hand sanitizer for medical staff. While the hospital had gained Federal approval to make their own they had a shortage of 3 of the important chemicals needed. 
Kawasaki's paint department at the Lincoln, Nebraska factory was able to come up with two of the three key ingredients and donated two 55 gallon barrels of isopropyl alcohol and two 55 gallon barrels of hydrogen peroxide to the hospital (220 US gallons (833 litres) of chemicals in total), which the factory typically uses for cleaning and other painting related processes.   
As the Lincoln factory was shutting down the end of that week, several employees in the logistics, service parts, and shipping departments were still hard at work on the necessary hazmat paperwork and organising a truck to deliver the chemicals and pumps to local medical facilities.  With these chemicals hundreds of gallons of hand sanitizer, cleaning solutions, and disinfecting wipes will be manufactured for a medical network consisting of over 50 hospitals.  
Later, Kawasaki Lincoln was contacted by some engineering professionals within the Lincoln/Omaha community that were working with the University of Nebraska – Lincoln's Nebraska Innovation Studio – to 3D print face shields for the University of Nebraska Medical Center (UNMC) and the same 50 hospital network.  The goal was to get a face shield to all hospital staff; an item that is in short supply. 
Even though the Kawasaki plant was shut down for vehicle production, volunteers from the engineering group fired up the company's large 3D printer and began printing face shields 24 hours a day with some of staff actually printing additional items on personal printers at home.  
Through the efforts of the Nebraska Innovation Studio, Kawasaki, several other companies in and around Lincoln and Omaha and various volunteer engineers, hospitals are receiving hundreds of shields a day. In fact, despite news that the supply of clear plastic for the face shield would run out and cause shield production to stop, the Kawasaki Purchasing department sourced and donated a supply from a known vendor to make at least another 2,000 shields. Additionally, Kawasaki's purchasing department at Lincoln is actively working to find material to make another 12,000 shields with the hope that very soon every hospital employee will get a face shield to help further protect them from COVID-19.    
In another area of urgent health care need, Kawasaki R&D in Lincoln was contacted by the Nebraska State Patrol.  Despite being equipped with new respirator masks to use for investigations, etc. to protect the troopers from possible exposure to COVID-19, the State Patrol still had a supply of hundreds of unused, old-style air filters destined to be discarded as they were not compatible with the new respirators but would work perfectly as a particulate filter to stop inhalation of the Corona virus. In an attempt to use up this old air filter inventory – and save thousands of masks that could be diverted for healthcare workers – they approached Kawasaki with an idea and a napkin sketch for an adapter to make them compatible.  
Kawasaki R&D was able to design the adapter in a matter of hours and had a prototype 3D printed that same day.  The adapter was designed to use an existing Jet Ski rubber gasket to seal the filter to the mask. Once the design was confirmed, a local Kawasaki parts supplier agreed to 3D print (and donate) the parts to get them deployed as quick as possible. 35 adapters using Jet Ski gaskets were deployed to state troopers across the state in two days. Another 65 adapters were subsequently fabricated to fill additional needs. 
Kawasaki's Lincon plant understands that these are difficult times and it is vital to help local health care providers, law enforcement and the wider community in any way possible.  The plant has vowed to continue to support the fight against the pandemic in any way possible alongside many other local businesses and declare themseleves lucky to have such dedicated, thoughtful and talented staff to be able to contribute to what is a huge global effort.
With much of Europe in special measures, and many people unable to leave home during the current pandemic, Kawasaki Motors Europe is taking measures to maintain its business structures and performance in anticipation of a return to normality in the future.
A sign of how the company is considering the many thousands of Kawasaki owners across Europe is the announcement that for new and existing motorcycle, JetSki personal watercraft and MULE/ATV warranties (excluding business use), the company is extending the period of each warranty to mitigate for the fact that owners cannot use their machines at this time. Covering the standard manufacturer warranty, the warranty lifetime will now be extended initially for a period covering the "lock down" of the major European market territories which will be reviewed pending possible further extensions as the situation evolves.
Commenting, Hans Sipkema, Deputy Senior Manager of KME's Technical Service Department explained the company's approach to the current challenging situation.
"Many Kawasaki owners in Europe are now in a position whereby they cannot use their machine, or have very restricted use. Together with Kawasaki Heavy Industries, Ltd, we wanted to extend the peace of mind period covered by the warranty so that when things return to normal owners have not been deprived of the overall warranty benefit through no fault of ours or their own. To start with we will automatically extend all applicable warranties during the period of the "lock down" and then review this in future to decide if further extensions are applicable. Naturally for products that are currently being used commercially – such as in farming – the warranty period remains unchanged".
And with commerce in mind, Kawasaki Motors Europe is still very active with all areas of the business adapting to the changing environment and many staff working from home. Areas such as shipping and spare parts continue to function physically with strict hygiene and distancing measures in place in anticipation of a return to normal operations in future, as Dick van Honk, Manager of KME's Logistics Section explains.
"We are still picking parts orders in the warehouse according to the recommended social distancing and health guidelines as well as dealing with parts returns from various dealers and locations. New motorcycles and other stock are still arriving from Japan and our aim is to operate at this level for the foreseeable future. We will be ready to return to maximum capacity as soon as restrictions are lifted and it is safe to do so."
With customer support being offered as normal by Kawasaki branch technical teams via web and phone, many dealers are currently not open for business. However, both customer and technical support continues including planning for new models as explained by Dale Lockyear Manager of the Technical Information Section "While many staff work from home we are in regular contact and working on new model training for dealer staff and information updates. Rest assured the flow of information continues even at these difficult times and customers can be sure that dealers will have the latest specs and information ready for when they reopen for sales and servicing in future".
So, whilst the situation continues to change almost daily, there is a welcome reassurance that strategic planning and customer focussed initiatives are being put in place by Kawasaki. And when the pandemic is under control and restrictions are lifted, fans can be assured that Kawasaki will continue to be judged by its forward thinking performance.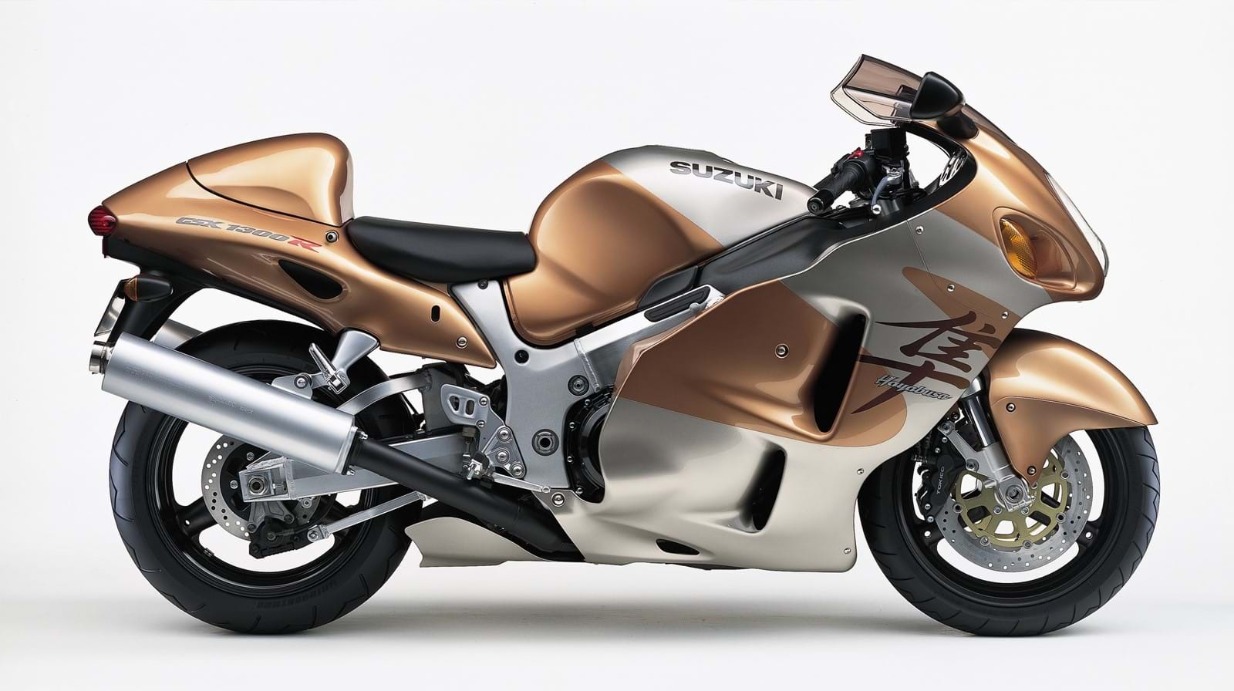 HAYABUSA LEGEND RE-LIVED ON LATEST INSIDE LINE PODCAST
The legend of the Suzuki Hayabusa is the latest topic to be discussed on the Inside Line podcast, as host Chris Moss talks to two other journalists that were on the launch of the original, a tuner, a race car builder, and a long distance traveller.
Martin Child talks to Moss about his attendance on the world launch for Bike Magazine, while Mark Hoyer dials in from the USA to talk about his experiences, plus the US Busa culture.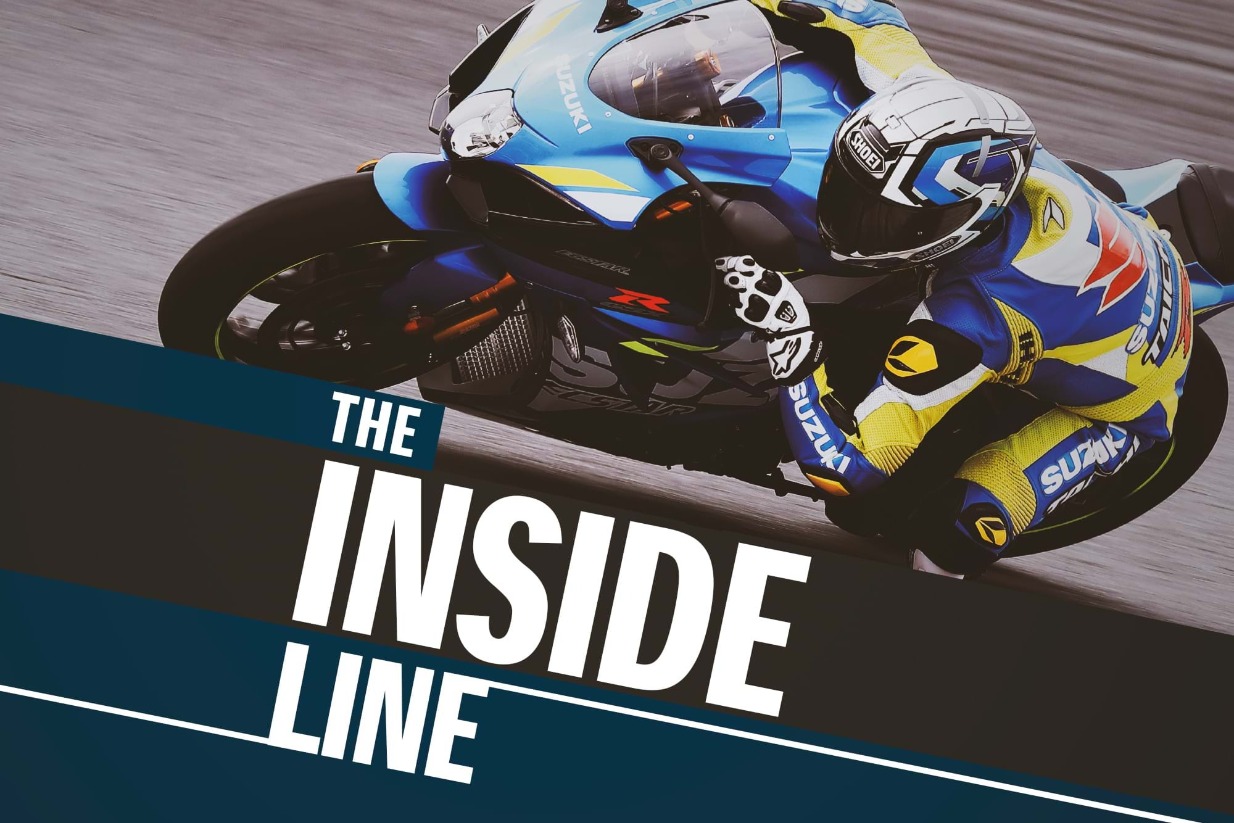 Sean Mills from Big CC reveals just what's possible from the Hayabusa's engine, and tells us about his 1000bhp Busa that's good for nearly 300mph, before Radical Sportscars Will Brown explains just why the Hayabusa engine is a perfect fit for their racing exploits.
Sushanth Shetty then showcases how the Busa is not just good at going fast, but good at going far, too, by recounting his trip from London to India.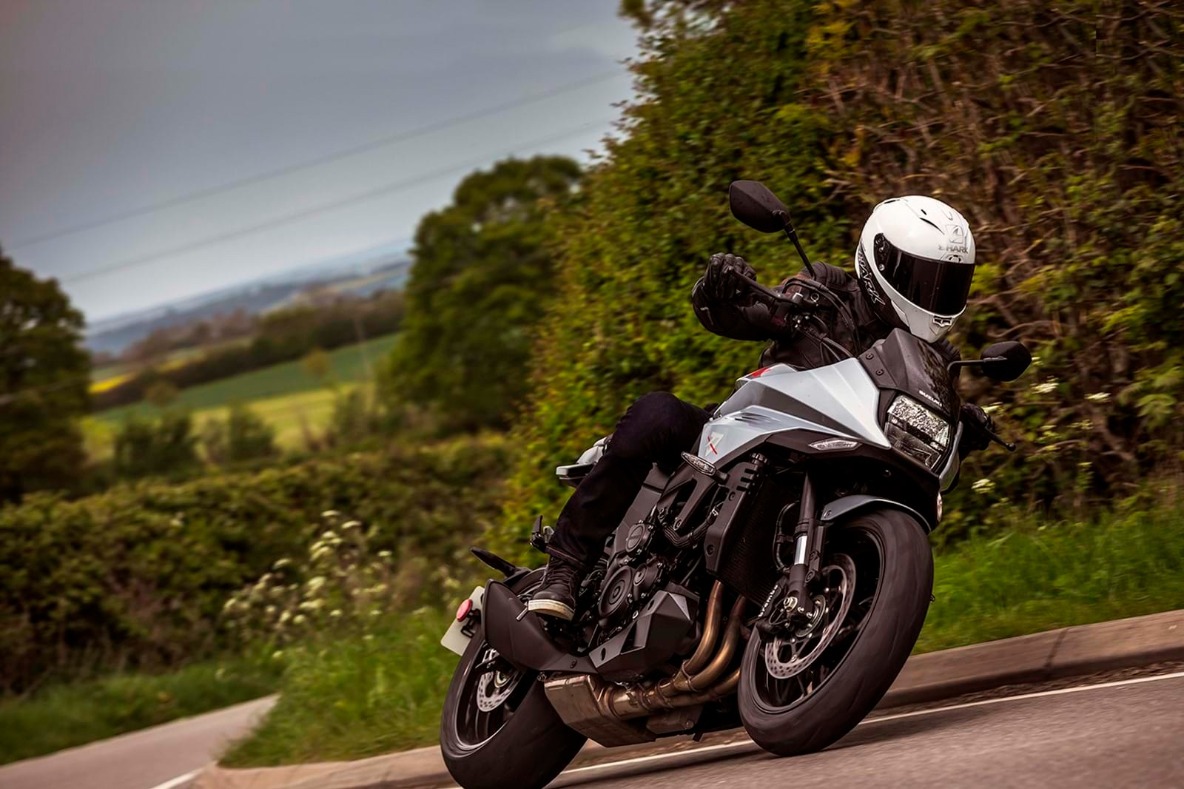 SUZUKI OFFERS ADDITIONAL £500 OFF ON TOP OF EXISTING 0% APR FINANCE CAMPAIGN
Suzuki GB is offering customers an extra £500 off the RRP of selected models this spring, in addition to its current four-year 0% APR Hire Purchase finance deal that is currently available.
The money-saving offer follows the most recent government announcement, allowing dealerships to take orders online or over the phone and deliver new bikes and parts to customers, in line with social distancing measures. It means those looking for a new bike this spring can still take delivery and start planning those post-lockdown rides.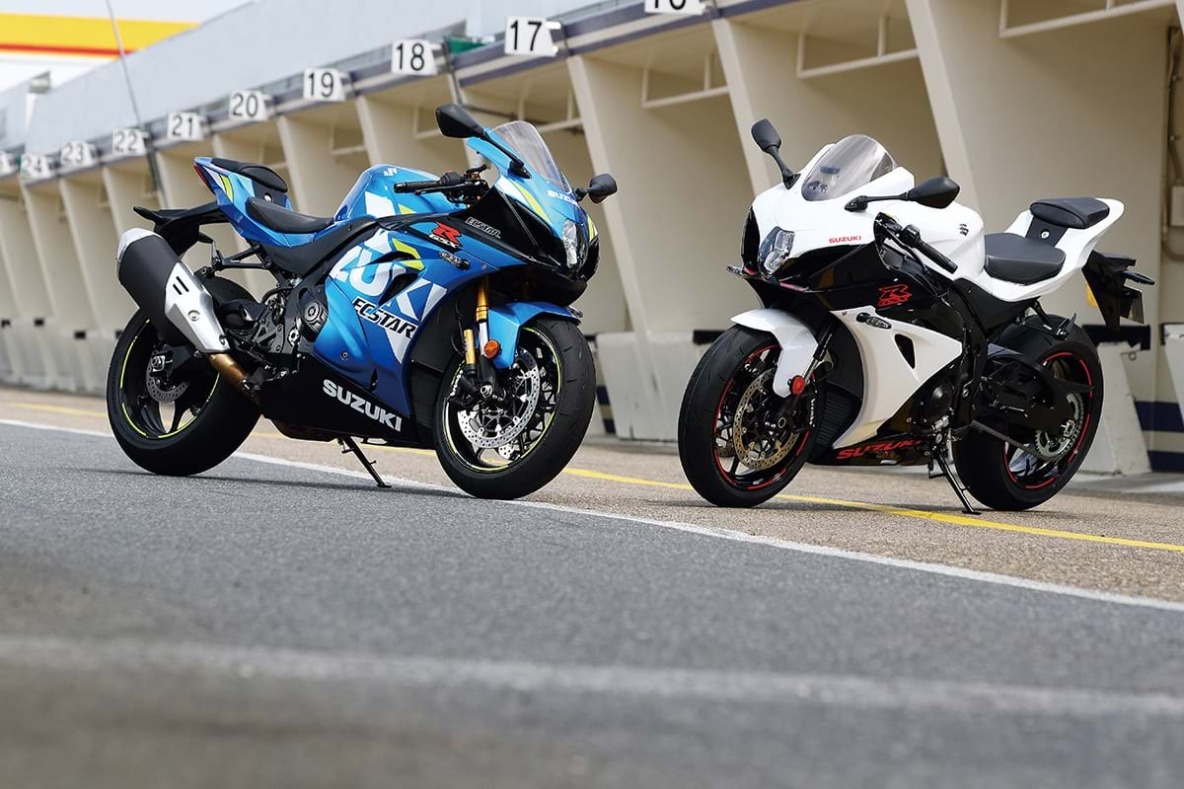 Available with both an additional £500 off and included in the 0% APR offer is Suzuki's championship-winning GSX-R1000R and the GSX-R1000, along with the Katana and V-Strom 650 and 650XT. The GSX-S range – the 750, 1000, and 1000F – is also included.
Suzuki is also offering £500 off its SV650X and S650, taking their RRPs to £6099 and £5499, while extending its current £500 off campaign on the entry-level GSX-R and GSX-S125 machines, bringing the cash prices down to £3899 and £3599 respectively.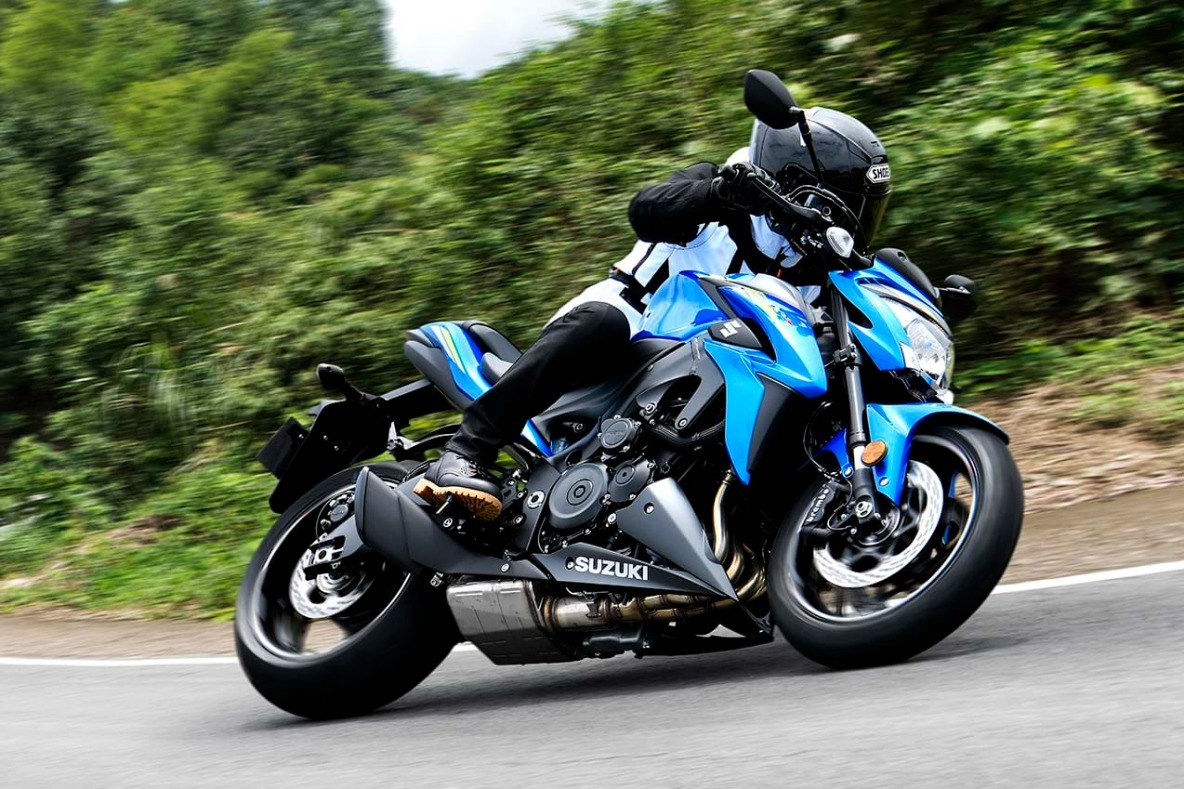 Suzuki GB head of motorcycles, Jonathan Martin, commented, "This is obviously a unique time for everyone. However, we're also acutely aware that people want to look beyond the current situation, plan for the future and look forward to riding motorcycles again. By extending our offer into the start of summer we're giving more people a chance to take advantage, put a new bike in the garage for less, and get ready to ride when the current restrictions are lifted."
Terms & Conditions: 0% APR Finance available on Hire Purchase with £500 minimum deposit. £500 customer saving is available with or without finance.Credit is subject to status and is only available to UK residents aged 18 and over. Suzuki Finance, a trading style of Suzuki Financial Services Ltd, St. William House, Tresillian Terrace, Cardiff, CF10 5BH.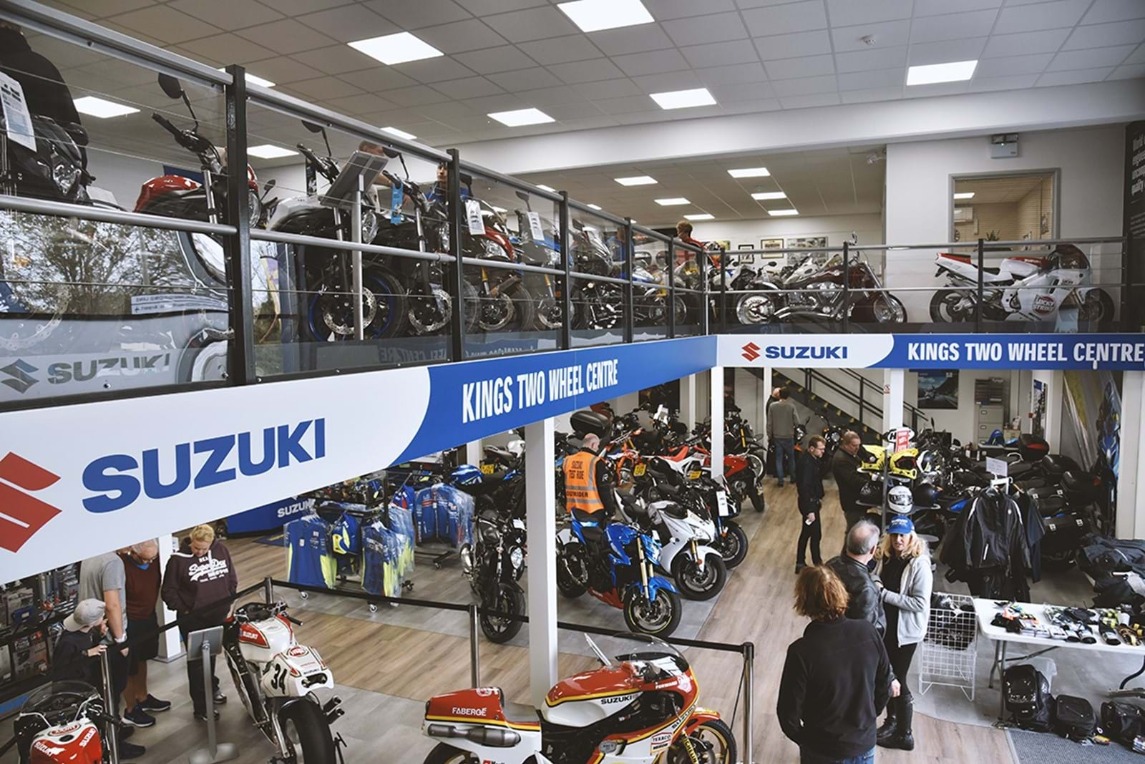 SUZUKI DEALERSHIPS TO OPEN ON JUNE 1
Suzuki's dealer network is set to re-open on June 1, and with the new V-Strom 1050XT in showrooms and a host of offers available across the range, it's the perfect time to head in.
Of course, despite the country's lockdown rules relaxing to a degree, Suzuki's dealerships will be following strict guidelines and practices around cleanliness and social distancing, plus the adoption of PPE where required, to ensure the safety and wellbeing of both customers and staff alike.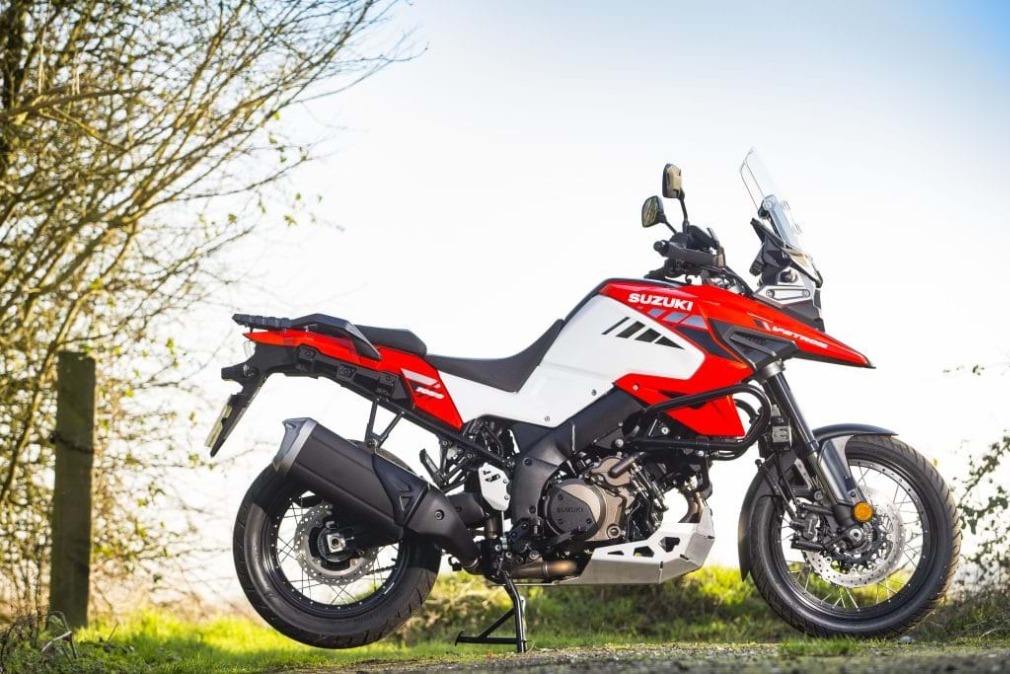 Yet with the new V-Strom 1050XT and V-Strom 1050 beginning to arrive in showrooms just prior to the lockdown coming to force, the re-opening will give many potential suitors their first chance to try one for size and take a test ride.
Suzuki is also currently offering 0% APR HP finance across much of its big bike range, as well as knocking £500 off the RRP to help customers get on a new Suzuki this summer.
Terms and Conditions:
0% APR offer applies to purchases of all variants of the GSX-R1000R, GSX-R1000, GSX-S1000F, KATANA, GSX-S1000, GSX-S750, and V-Strom 650/XT purchased from a participating Suzuki Dealership. HP finance only. Minimum deposit required: £500. Credit is available to UK residents aged 18 and over, subject to status. Suzuki Finance is a trading style of Suzuki Financial Services Limited. St William House, Tresillian Terrace, Cardiff, CF10 5BH. The purchase and registration of the motorcycle must take place between 01/02/2020 and 30/06/2020. This offer may be extended or withdrawn at any time.
 †To qualify for the £500 purchase contribution, simply contact your preferred Suzuki Dealer directly. Purchase and registration of your chosen motorcycle must take place between 27/04/2020 and 30/06/2020. £500 purchase contribution is available to both finance and non-finance customers. Offer may be extended or withdrawn at any time.
Emergency Voluntary Service, Devon Freewheelers have fast-tracked the ability for NHS workers to get back onto the frontline by collecting COVID-19 test samples from the homes of personnel in isolation and delivering them to Pathology labs where results can be provided within three hours.
Also known as the Devon Blood Bikers, the organisation traditionally relies on volunteer drivers and riders to deliver 24/7 services including urgent community response, organ transport for transplants, blood transfusion deliveries, ambulance for the NHS, and more. In light of the current global COVID-19 pandemic, numerous NHS staff have been quarantined in their homes upon themselves or a family member presenting symptoms.
CEO of Devon Freewheelers, Daniel Lavery explains, "Some NHS staff are not able to access tests themselves so they are having to isolate at home, we saw this as an opportunity to help and so we have taken on the responsibility of providing the testing for all of those staff and their families as well. Some of the highest priority members of the NHS team, for example ICU nurses, might be isolating at home because their child is ill and symptomatic of COVID-19. They can't return to work. So we are going out into the community and doing a door step COVID-19 test, taking them straight to the Path lab as a priority and then they are processing the test within 3hrs. So by the end of the day the staff in question can be advised if they can go back to work."
"This will allow a huge amount of staff to return to work because it can be confirmed that they haven't actually got the virus. It also relieves the anxiety of the staff because it provides an answer," commented Daniel, who's team recently delivered twenty tests within a six hour period.
Devon Blood Bikers are hoping to extend the service to NHS workers in Devon as a whole, including social workers, mental health teams, etc. They are also seeking to support the Police force in the same way. 
Constantly on the lookout for service vehicles, the organisation recently acquired two second-hand Kawasaki 1400GTR motorcycles from Wigan Kawasaki. Being located approximately 250 miles from Devon wasn't an issue for the Kawasaki dealership who were more than glad to assist by means of having volunteer staff prepare the bikes and deliver them to Devon.
Dealer Principal of Wigan Kawasaki, Dave Brown said "It was a stroke of luck really. Sales and Marketing Manager at Kawasaki UK, Craig Watson put us in touch and we would do anything to help given the current situation. Getting these bikes to essential Key workers in desperate times was the main objective and members of our team happily volunteered their time to get the bikes ready, observing rules about distancing in the workshop of course!"
"I'm chuffed that we have managed to find a Kawasaki supplier who had two GTRs in stock. The Kawasaki 1400GTR has proved its worth and we have multiple on our fleet. At the early stages, we went through testing with Kawasaki including necessary payload testing for carrying blood, and it eventually became our Authority spec machine. We fell in love with the GTRs and at the moment with Corona Virus, this is the first time that we as an organisation have had to respond to a category 4 level of national emergency, which is the highest level that exists. The GTRs are out there transferring the blood and COVID-19 samples. We are in an unprecedented situation where we have a fleet of thirty eight vehicles and if we had fifty vehicles, it wouldn't be enough over the last week!" Daniel from Devon Freewheelers said.
Daniel Lavery founded the organisation in 2009 and at the time never envisaged that they would be dealing with a crisis of this scale."We have eighty three riders who are all volunteers and a very professional bunch of people. We have Police, Fire and Ambulance guys through to the unemployed, able and disabled, who volunteer their services. No matter who you are in your community, there is something you can offer to Devon Freewheelers. They are the hidden hero's. Everything they do is quietly and without reward but every time they turn a wheel they are saving a life," Daniel commented.
Find out how you can donate and support the Devon Freewheelers here – https://www.devonfreewheelers.org.uk/ 
Photo credit – David Wellbeloved Photography